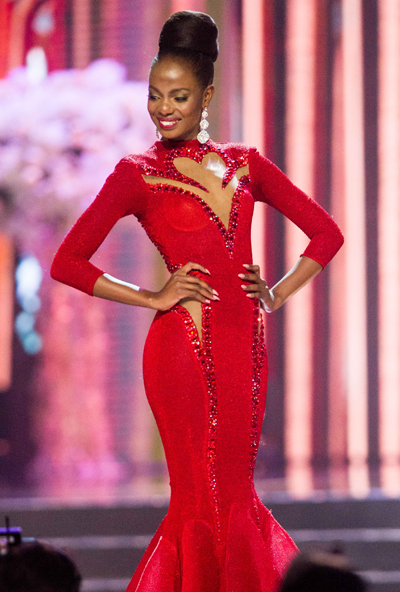 Kenya has recently solidified its position as the strongest nation in East Africa in the world of pageantry. It is the only country in the region with a Big5 crown (Miss Earth 2002) and its steady rise in the Big5 Ranking – from 81st in 2012 to 73rd after the 2016 pageantry year – accurately reflects the gains made in the past five years.
Kenya is not consistent when it comes to participating in beauty pageants. The country's big break came when Dzejla Glavovic was dethroned as Miss Earth 2002. Winfred Omwakwe assumed the position and thus became the first ever Kenyan to wear a major international beauty pageant crown. Since then however, no Kenyan beauty queen made it to semis of Miss Earth.
At Miss International, Kenya first participated in 2006 and made a comeback in 2010 only to disappear from the pageant yet again. A comeback in 2015 catapulted Kenya into a position that no East African beauty queen has ever achieved. That's when Eunice Onyango won the 2nd runner-up title and was considered as a breakthrough. After all, Miss International was constantly accused of being racist designed to specifically exclude black Africans. In fact, participation from sub-Saharan African nations is quite low at Miss International.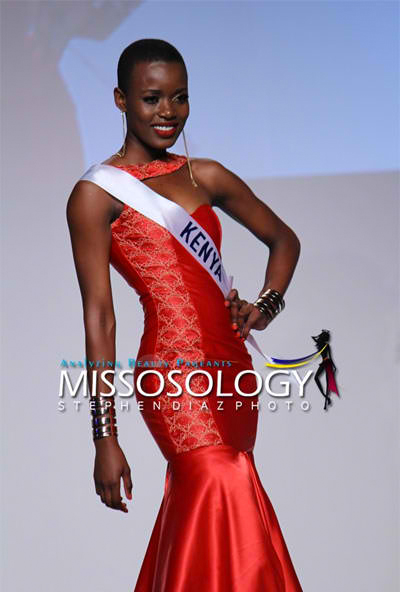 But if there is one pageant that Kenya is very keen in participating, that would be the Miss World pageant. Although the country is absent mostly in the 70s and 80s, it has a long relationship with the pageant that dates back to 1960. Kenya is making incremental gains at Miss World since 2010. During the Miss World 2016 pageant, the country was awarded its highest placement at the pageant when Evelyn Njambi placed on the Top 5.
Strangely enough, Kenya is a relative newcomer at Miss Universe. It first participated in 1987 and was followed by sporadic participation. During the Miss Universe 2016, Kenya was able to make the cut for the first time and even placed as high as Top 5! It was an unexpected placement, but its contestant, Mary Esther Were, proved her worth as she gave the perceived front-runners a run for their money.
At Miss Supranational, Kenya has only logged two participations – 2014 and 2015. Margaret Muchemi made her mark in 2015 when she became the first Kenyan woman to make it to the Top 20. Unfortunately, the country skipped Miss Supranational for the 2016 pageant year.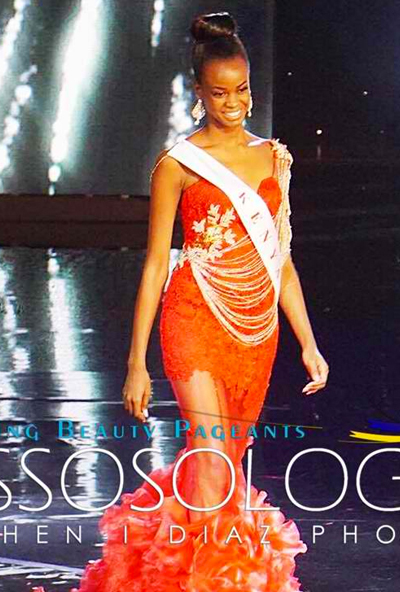 The trend has been favorable for Kenya during the last two pageant years. What makes Kenyan beauty queens stand out is their personality and eloquence. They express their ideas and opinions straight from their heart without any hint of pretention. If anything, their interview answers are the direct opposite of the definition of being a pageant-patty.
From Miss World to Miss Universe, Kenya made an indelible impression at Big5 pageants. The country is teeming with intelligent and strong women capable to clinching a Big5 crown. The biggest problem of the country is that it lacks the infrastructure needed to sustain its momentum. The time is ripe for Kenya to have well-established national organizations with visionary national directors. Unless that this well be realized, the surge that Kenya is now experiencing will simply become a flash in the pan.