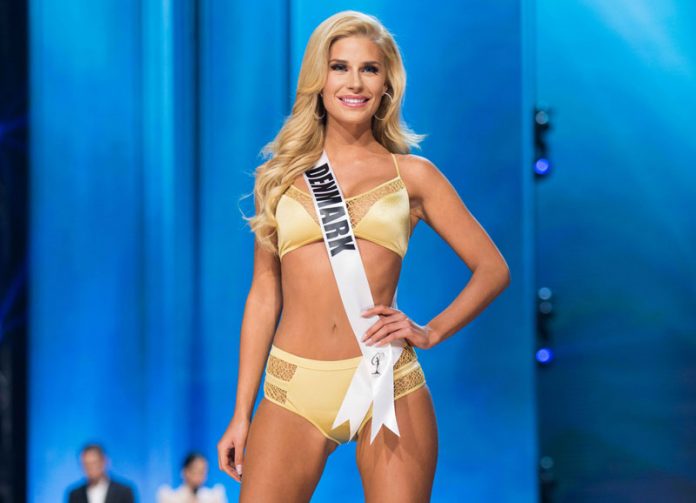 Any scandal in any pageant seems like a good opportunity to drive up readership for pageant related website like Missosology. However, a careful analysis will tell us all that these scandals serve no purpose other than to ruin the image of the pageantry in general. It is best to avoid these scandals especially those which are unsubstantiated but of course, any wrongdoing by anyone deserves to be exposed. In the case of Miss Universe Denmark Christina Mikkelsen, the alleged body shaming and attempt to exploit her will only add to the negative image that beauty pageants have in the Scandinavian region. To clear up the issue, Missosology decided to approach the accused, John Paul Hamilton. Here's what he has to say:
Hello,
When Christina Mikkelsen entered our national pageant Face of Denmark we were made aware that she had previously dated Teodoro Nguema Obiang Mangue. At that point in time they were not dating anymore and there weren't any allegations against him or Christina. Christina won the title Miss Universe Denmark and went to represent Denmark in the Philippines. Ever since the beginning she has been very determined and goal oriented, which we in Face of Denmark found very positive in this very competitive environment of international beauty pageants and she did the best she could, I am sure.
Just prior to her return to Denmark we were notified about some allegations on money laundering concerning her ex-boyfriend Teodoro Nguema Obiang Mangue. Being part of money laundering is of course a breach of our agreement but allegations are just allegations until the opposite has been proven by the court and at that point the allegations were all about her ex-boyfriends possible actions. Furthermore, she had already represented Denmark at Miss Universe, which is of course the main activity according to our contract with our representatives/titleholders so we had no intentions of dethroning her and we definitely did not want to create any negative media coverage on her at that point, it served no point and for her sake we wanted to keep all media focus away from her in case the rumours of allegations should become more than that.
However, when she then came back to Denmark we were informed that the allegations were now also concerning her actions. Furthermore, we received information that she planned to do a media coverage on TV with hard criticism of the Danish pageant organisation just days before it was public news with her ex-boyfriend. Due to the sudden hard media coverage on her own part, we felt obliged to dethrone her in order to show the world that our organisation of course does not support the actions behind the allegations and that she has in several other points acted in breach with our contract. So unfortunately that was the path we felt obliged to take and we hope that everything will soon be sorted out in Christina's favor.
Regards, John Paul Hamilton, former national co-director