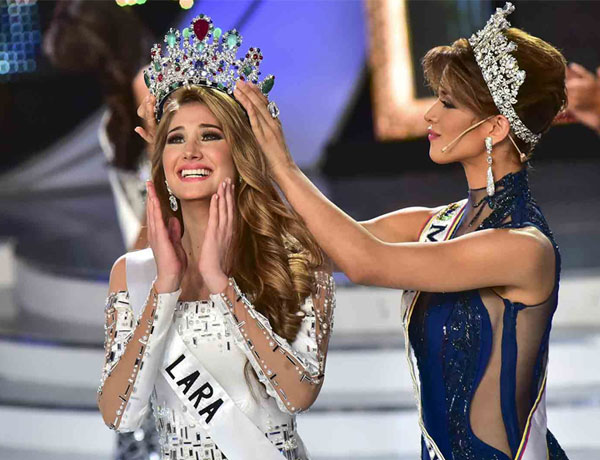 En este video, de cuando anuncian la ganadora del Miss Venezuela 2015 ninguna candidata va a felicitarla ni aplauden como es costumbre. Aquí vemos caras decepcionadas y como las candidatas se iban!

In this video, during the announcement of the winners of Miss Venezuela 2015, none of the candidates at the background were clapping nor extending congratulations to the winner! What we are seeing are disappointed faces with some are walking out!
Hay varios comentarios sobre el vídeo que fue publicada en Instagram por todoporlatramoya. Uno de los comentarios declaró: ¿Quien no se va a ir después de semejante acto de corrupción en las narices de todas?
The are various comments about the video below which was posted in the Instagram by user todoporlatramoya. One of the comments said: Who would not walkout in the face of all the corruption?
Otro comentario dijo: El descontento con Lara es Masivo… el Miss Venezuela perdió credibilidad
One commented: The discontentment with Lara is massive..Miss Venezuela has lost its credibility 
Pero uno de los comentarios que defendieron la ganadora diciendo que muchas personas son "malcriadas y envidiosas".
But one comment defended the winner by saying that a lot of people are simply ill-mannered and envious.
¿Qué piensas? ¿Está de acuerdo con los resultados del concurso Miss Venezuela en este año?
What do you think? Do you agree with the results of Miss Venezuela this year?