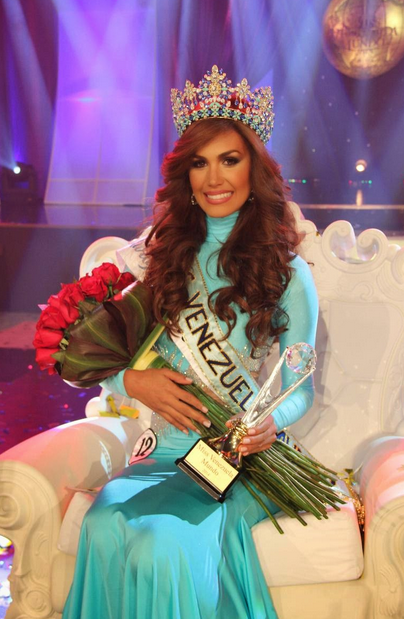 Debora Menucucci, who spent her early childhood days in Italy, won the Miss Mundo Venezuela 2014 title. She is the second Venezuelan to win the title in a separate pageant. Last year, Karen Soto became the first ever winner of a brand new national pageant. Prior to that, the Miss Mundo Venezuela winner is always crowned alongside with Miss Universo Venezuela, Miss Tierra Venezuela and Miss Internacional Venezuela.
Debora is flanked by first runner-up Adriana Marva (right) and second runner-up Erika Pinto
Debora who is 24 years old and stands 5'11" will soon fly to London to compete at the Miss World 2014 pageant. If she will be successful, she will be the 7th Venezuelan to win the crown. The last time a Venezuelan beauty won the crown was in 2011 although last year, the country was unplaced.