Danyeshka Hernandez was hailed as the most beautiful woman in all of Puerto Rico during a Thursday night extravaganza held in Centro de Bellas Artes de Santurce. She prevailed in a field of 35 contestants each representing various municipalities. Danyeshka Hernandez represented the capital municipality of San Juan.
The 19 year old beauty is a student of Public Relations in the University of Puerto Rico. She will soon compete in the 66th Miss Universe pageant where Puerto Rico is highly successful with a total of 5 winners.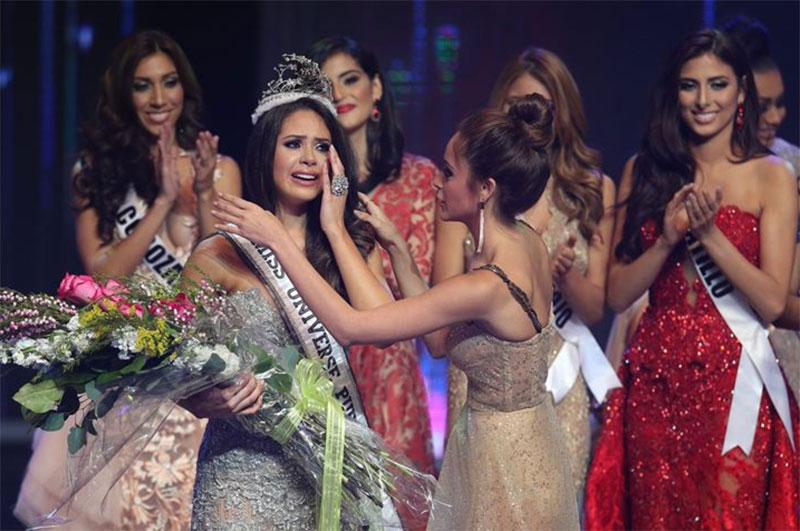 Danyeshka Hernandez shined during the Top 5 question and answer segment. This is after she hurdled the equally daunting gown and swimsuit contests. She was asked by a member of the jury about her views with regards to medicinal marijuana. Danyeshka answered that she for it ""as long as it serves to help and relieve patients who are going through pain".
Jailenne Rivera of Ponce, a top ranked contestant and was predicted by Missosology to win the pageant, settled for the first runner-up position. Completing the Top 5 are: Kimberly Jiménez (2nd runner-up), Gretchen Colón (3rd runner-up) and Ivana Irrizary (4th runner-up).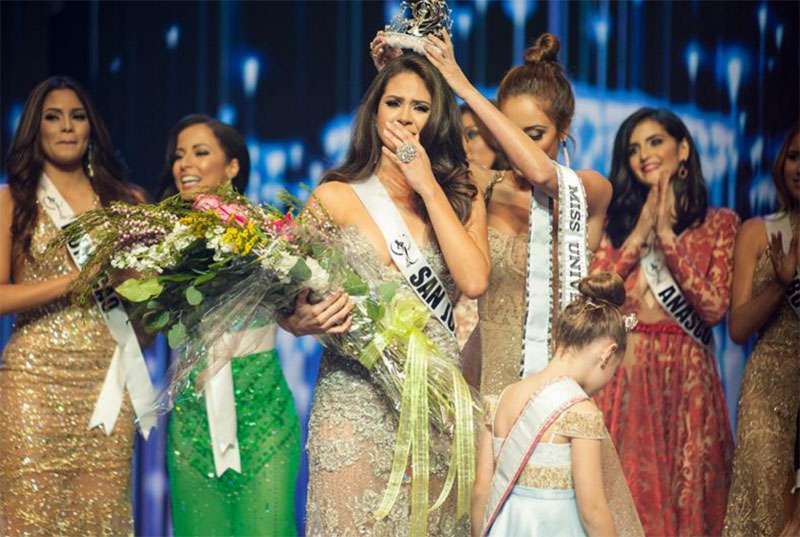 "I thank God for this opportunity that I have dreamed since I was a child. This is something I have dreamed so many times. I feel happy and proud not only to be the queen of my family and my home, but now also as the representative of my country," Danyeshka Hernandez gushed during the media interview right after she was crowned.
While Puerto Rico has 5 Miss Universe crowns, it is currently suffering a mini-drought after three years of straight non-placement at the semis. READ Why Miss Universe Puerto Rico should be rehauled. This year's national contest was hosted by Gilbertito Santa Rosa with Stevan Micheo, Francisco Paz and Adlan Cruz. The ceremony also paid homage to Dayanara Torres, Miss Universe 1993, who celebrated the 25th year of her victory.