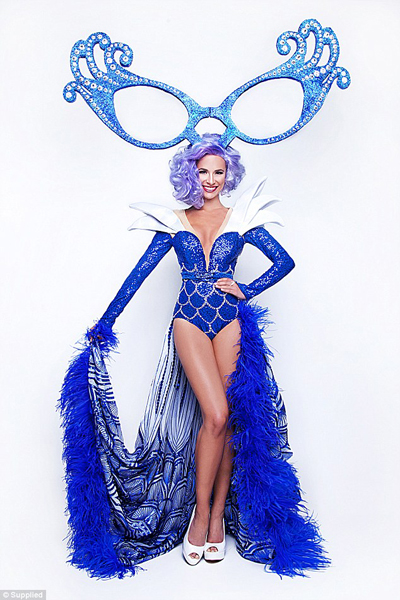 And the public has spoken and it's Dame Edna who will be competing at the Miss Universe 2015! Well, sort of. The Australian national costume for this year's Miss Universe contest will feature the oversized and rather outlandish cat-eye headdress – an obvious reference to Barry Humpries' Dame Edna character. Designed by Sydneysider Timothy Cubbo, the costume also features skirt that draws inspiration from the Great Barrier Reef and sleeves with the shape of the Sydney Opera House. This will be the costume that will be used by Monika Radulovic when she competes at Miss Universe 2015 contest.
Ridiculed for its off the mark representation of Australia, the national costumes of Australian beauty queens for years struggled to impress the audience back home. That is why the Miss Universe Australia had been asking the public's help to choose the suitable costume. This year, out of numerous submitted designs, four finalists were presented to the public. Last year,  Caitlin Holstock's Dreamtime sunset won via public voting and was worn by Tegan Martin at Miss Universe 2014. It featured a skirt with Aboriginal art and  required a permit to use the design.
So what do you think of the Aussies costume this year?