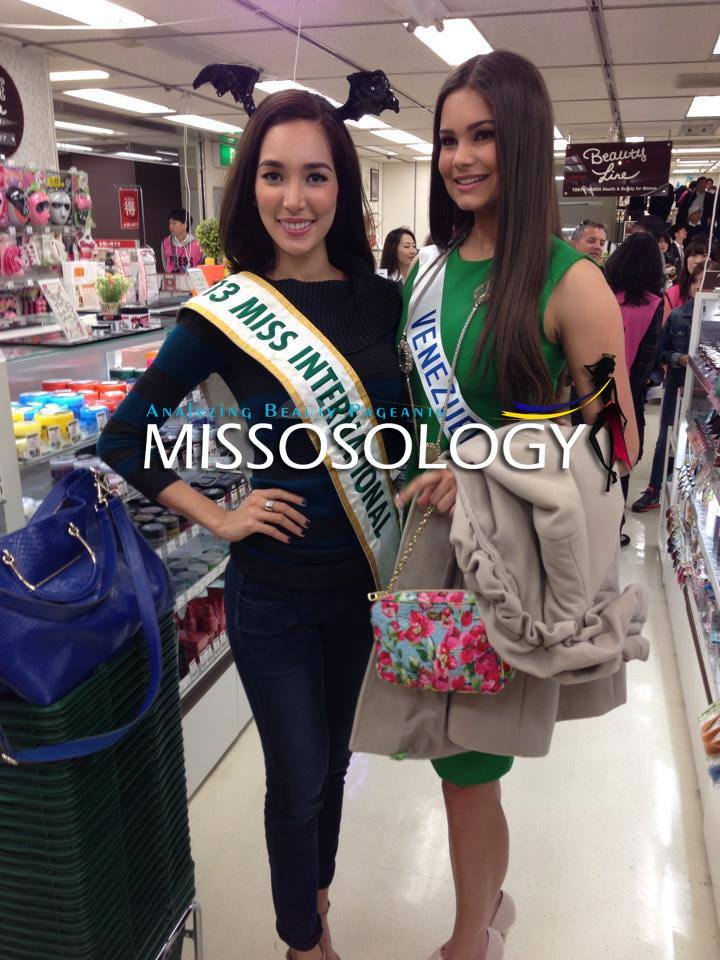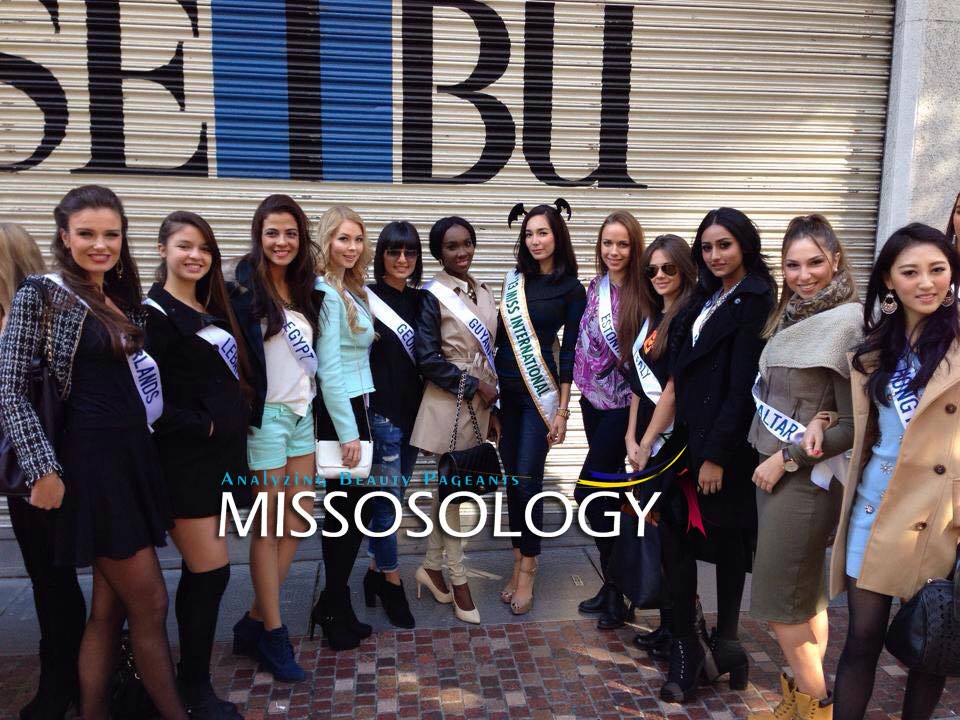 It's the hashtag that counts!
Today, reigning queen Bea Rose Santiago and all the 2014 delegates of Miss International Beauty Pageant visited Shibuya for a shopping spree, as part of the #CoolJapan campaign.
According to an insider, a few delegates have caught the attention of the unsuspecting Japanese crowd, who were surprised by the presence of the international beauty queens.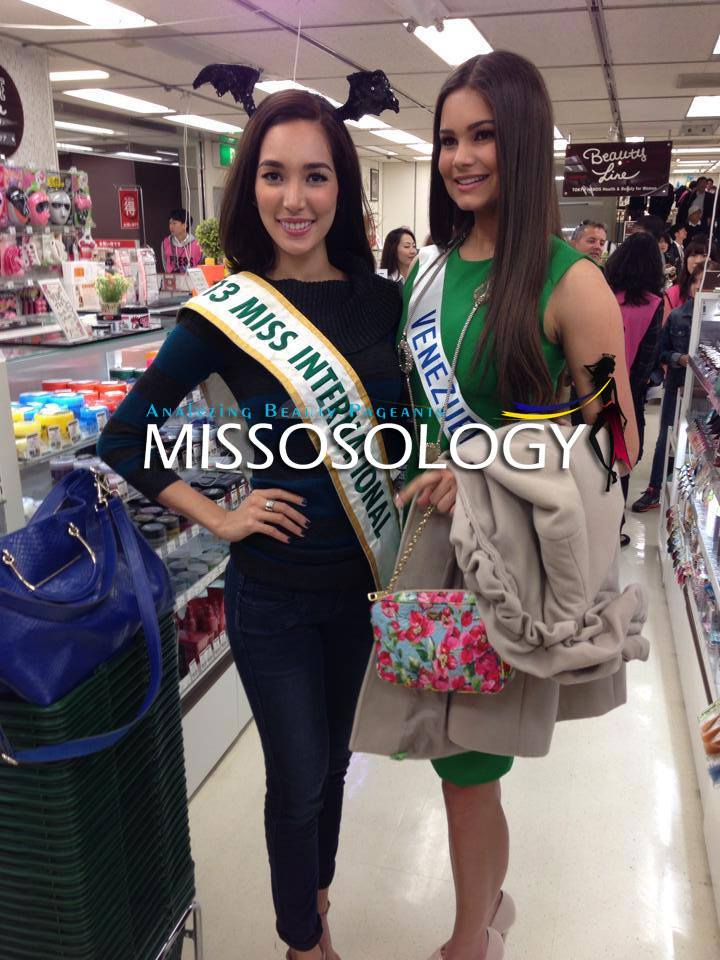 On top of the list is Miss Mexico, Vianey Vazquez, who was very queenly and radiant in her simple look.  Many people said that she had quite a strong resemblance with Bea Rose Santiago.   Not to be ignored is the black barbie, Miss Colombia Zuleika Suarez.  The ebony goddess was very friendly to everyone, and was said to be bringing a very positive atmosphere. As the days passed by, our informer also added that Miss United Kingdom, Victoria Tooby is looking better!   When dolled up, she becomes a major standout and today's the day when she had set the bar high.
Others who made a good impression were the delegates from India, Malaysia, Netherlands, USA and Venezuela.
Later in the evening, the delegates will be attending an important party with VIPs of Miss International.  This is the first important test for the ladies to impress the people who will be attending the event because there will be at least one judge for the final night who will be attending the event. /Stephen I. Diaz