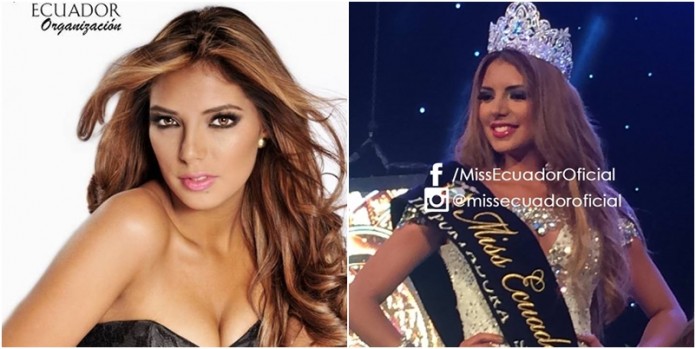 Connie Jiménez was crowned Miss Ecuador 2016 in glittering ceremonies held at the Hotel Oro Verde in Machala, beating 20 other candidates for the right to represent the country in Miss Universe 2016.
Jiménez was also awarded Mejor Figura Cielo (Best Body), Miss Photogenic and Miss Elegance.
Bianka Fuentes finished first runner-up and is expected to compete in Miss International 2016 while Ivanna Abad placed second runner-up and will be sent to Miss Supranational 2016. Carmen Iglesias (third runner-up), Joselyn Noroña (fourth runner-up) and María Isabel Piñeyro (5th runner-up) completed the Top 6.
Winners of the special awards were: Carole Abedrabbo, Miss Belleza Ottie and Miss Puntualidad; María Isabel Piñeyro, Miss Sedal (Best Hair); Ivanna Abad, Miss Turismo Oro Verde; María Laura Ruiz, Miss Espíritu Solidario; and Francesca Possieri, Miss Amistad.
Miss Universe 2009 Stefania Fernandez was part of the judging panel.