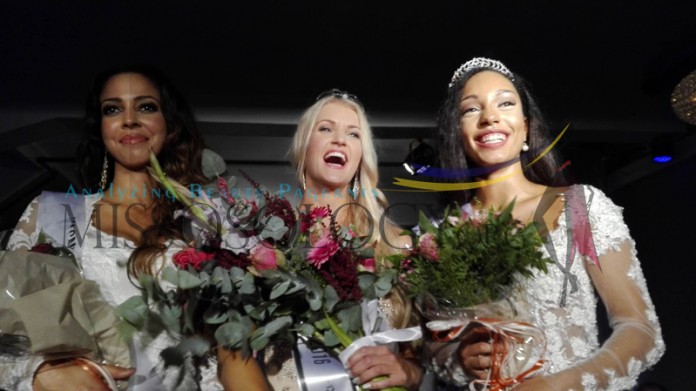 Camillla De Souza Devik meanwhile is Miss Norway International 2016
The Nordic city of Oslo got fully covered by glamour and beauty. Fifteen viking goddesses attended to the call of Mr. Armand Bye, with the hope of being that chosen one, the new beauty queen Norway is looking for.
Missosoology met the new crown's designer at The Royal Christiania Hotel, the lovely Erla Maria Skovlund from the Faeroe Islands who got the inspiration for the matter from the national flower, the Bergfrue.
Two major crowns were given, being the main one for Miss Universe Norway 2016, which was awarded to Christina Waage and for Miss International Norway which was bestowed Camillla De Souza Devik.
1st Runner up was Yasmin Osee Aakre, 2ndRunner up Sara Hassing, 3rd runner up was Iselin Vatle and finally 4th runneer up Linn Adrianna Thomassen.