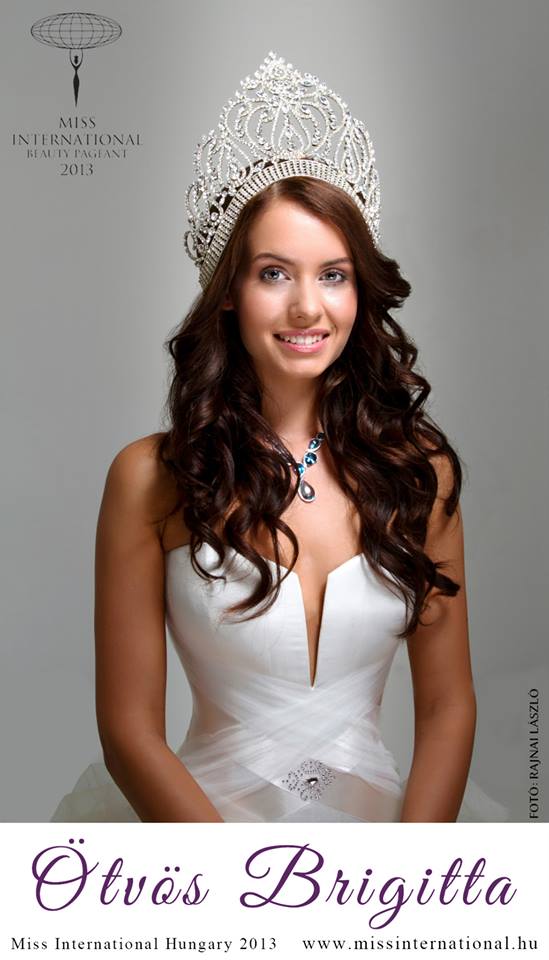 A few day after she was crowned Miss International Hungary 2013, Brigitta Ötvös appeared for the first time in our Miss International Hot Picks, zooming up to No. 3 last September. This month, she easily captured the first place spot, which means that she is currently the most popular contestant, if we leave nationalistic sentiments aside.  Armed with a very organized and credible national organization, she is now preparing hard for the international pageant, to be held in Tokyo, Japan on December 17th.  Let's get to know more about this stunner from a country that is slowly gaining momentum in the Big4 pageants.
1. Please tell us about yourself, your family and your ambition in life.
My name is Brigitta Ötvös, I'm 21, and currently a college student. I see myself as a very ambitious, motivated, caring and helpful person, trying to always achieve my dreams. I am a strong believer in family values and am very family-centric. I live with my family, which includes my brother and a sister, whom I can always count on. My future plans are to obtain a college degree in economics and to work as a financial advisor.
2. Tell us something about a typical Hungarian childhood, based on your personal experience.
I grew up in a very loving family, where we were taught to always help eachother. I can call myself lucky for having grown up in such a wonderful family, and I realize that a lot of children do not have such a chance and such a supportive environment. If given the opportunity, I would use my involvement with Miss International to try and give something back, particularly to those children who did not have the same nurturing environment that I had.
3. If we were to visit Hungary anytime in the future, where do you recommend us to visit, and why?
I love Hungary, despite being a small country, it is full of beautiful places and sights. I definitely recommend seeing the gorgeous skyline of Budapest of course, but I would also suggest that people visit locations outside of the capital, such as Lake Balaton "the Hungarian Sea", the wine-country of Tokaj, and the beautiful castles all around the country.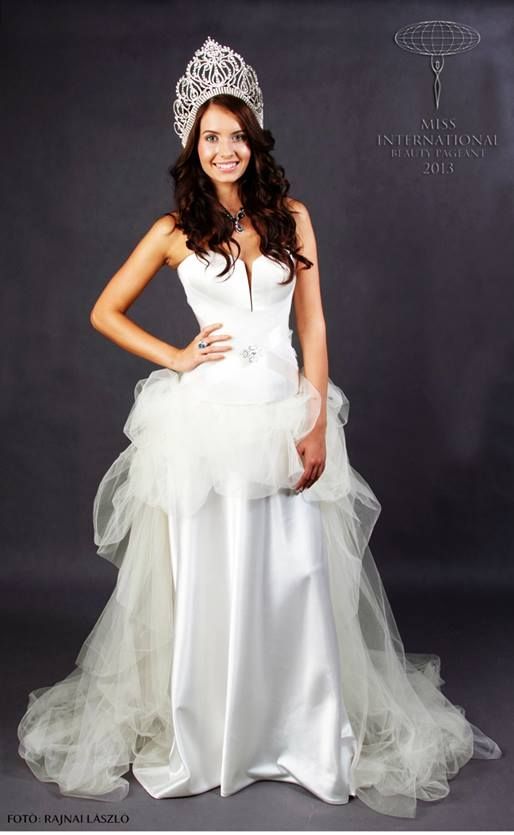 4. When did you start thinking about becoming a beauty queen?
For me it is a dream come true to have won the Hungarian competition. I was 18 when I first entered a small local pageant event, managing to win. It was a few years later that I decided to try myself at an international beauty pageant, as I felt I was mature enough to be in the Miss International Hungary contest. Thanks to this persistence and my successful preparation, I managed to win the pageant, being chosen from among many beautiful and talented girls.
5. Miss International Hungary pageant was very well received in Missosology. Please tell us something about it, and how is it different from the other national pageants in your country?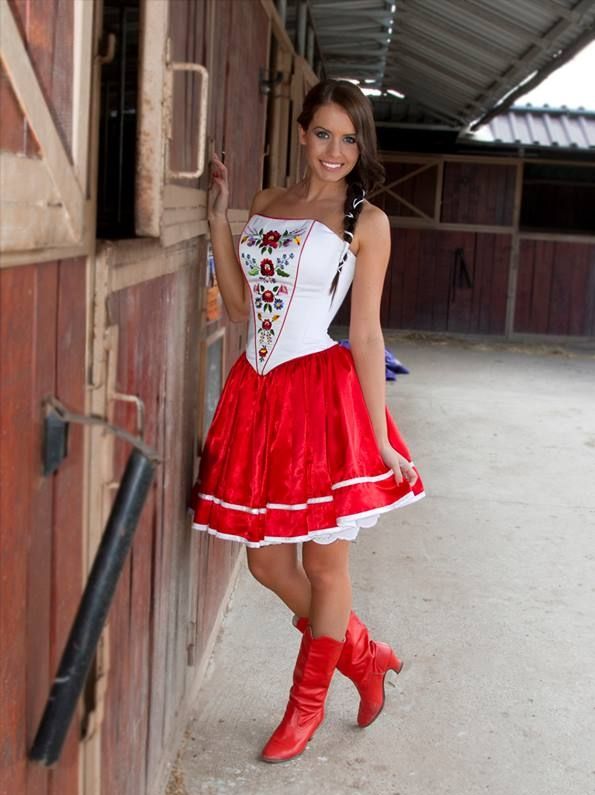 Miss International Hungary is the second most famous pageant in Hungary. This pageant is different from the others in that, here, beauty is not the only important thing, but it is essential that the winner be intelligent, caring and empathetic. The jury saw some of these qualities in me and am very humbled to have been chosen.

6. Hungary has not yet placed in Miss International. What do you think of your chances at this year's pageant? 
It is a great honor for me to be able to represent Hungary in Japan this year. I will try my best to not let myself or my country down, and believe that regardless of outcome, my life will be richer for the experience. It is a very nice feeling to be ranked third and then first by the audience of Missosology. I put a lot of energy into preparing for this contest and I would like to represent my country to the best of my abilities.
7. Why do you think you should be the next Miss International?
I hope that I will be successful in the pageant, and believe that I would make a good ambassador for Miss International and around the world.
SPECIAL THANKS TO THE MISS INTERNATIONAL HUNGARY ORGANIZATION