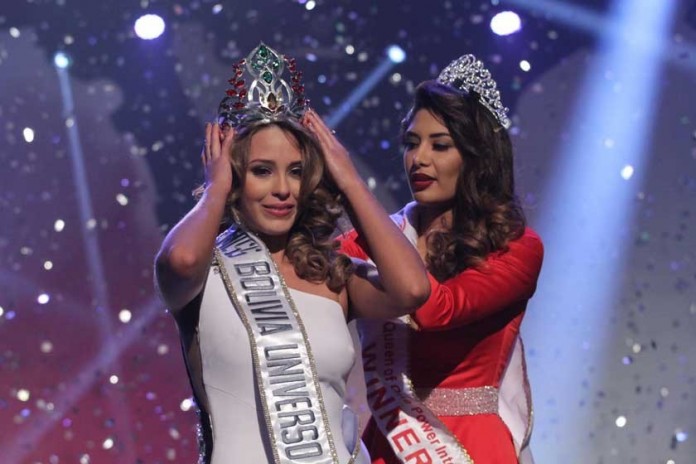 Antonella Moscatelli was crowned Miss Bolivia Universo 2016 during the finals of Miss Bolivia 2016 pageant held June 24 at Sirionó de la Fexpocruz.
The 20-year-old commercial engineering studen from Santa Cruz will represent the country in Miss Universe 2016. She also won the Mejor Cabellera Rizos Sedal special award.
Miss Tarija Katherine Añazgo was named Miss Bolivia Internacional 2016 and will compete in Miss International in Japan. Señorita Cochabamba Eliana Villegas was crowned Miss Tierra Bolivia 2016 and will head on to represent the country in Miss Earth. Señorita Santa Cruz Yesenia Barrientos is Miss Supernational Bolivia 2016 and will fly to Poland to compete in Miss Supranational pageant.
Other winners were Estefanía Senzano (Miss Grand Bolivia) and Julia Méndez (Miss Bikini Bolivia). Miss Pando Stephany Sánchez and Miss Chuquisaca Camila Andrade were first and second runners-up, respectively.
Edymar Martínez, Miss International 2015 from Venezuela and Stephania Stegman, Miss Supranational 2015 from Paraguay attended the finals night.