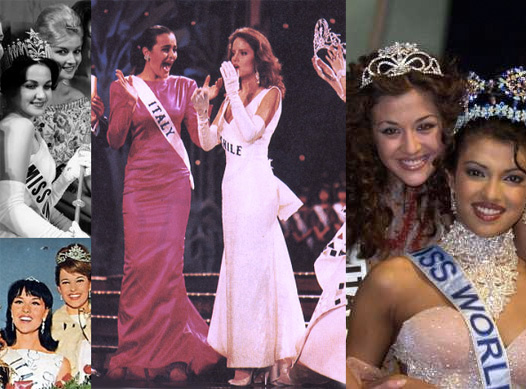 Italy, despite being the home of countless of top models and of beauties that are already etched in history, is surprisingly yet to win its Big4 crown. Whatever the reason why the crown is so elusive for this country, it can't be denied that there are top notch Italian beauties who almost took home the crown. Here is a quick look on how Italy almost snatched a Big4 crown.
Faida Fagioli – Miss International 1965 2nd runner-up. Faida failed to win the crown after losing to Germany's Ingrid Finger and USA's Gail Krielow.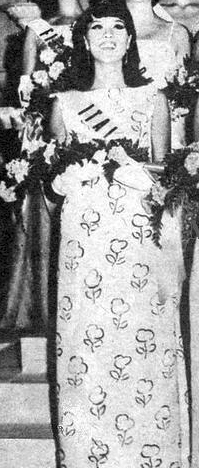 Daniela Bianchi – Miss Universe 1960 first runner-up. She finished second to Linda Bement who, when standing right next to Daniela, looks so awfully petite. Daniela appeared later in the Bond film From Russia with Love .
Roberta Capua – Miss Universe 1987 first runner-up. The 19897pageant was a very intense competition and Roberta was a heavy favorite. However, during the finals, a resurgent Miss Chile Cecilia Bolocco ruined the chances of Roberta. It was the second time that Italy was so close in winning. Roberta is now a TV personality in Italy.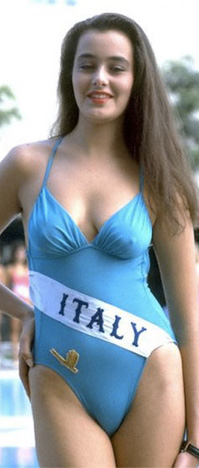 Giorgia Palmas – Miss World 2000 1st princess. Giorgia lost to Priyanka Chopra of India perhaps by the narrowest of margins. Giorgia clashed head on with the Indian momentum where the country earlier won the Miss World 1999 and the Miss Universe 2000 titles. Giorgia is now a TV personality in Italy.