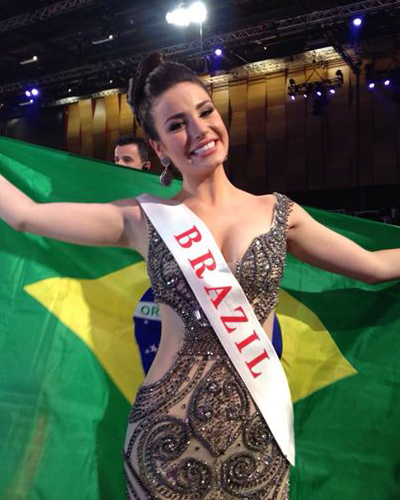 In the Big4 Ranking and in the the numbers used in determining the Performer of the Year, only one out of the Top 10 countries was able to land in all the Big4 pageants. That country is the South American nation of Brazil. Brazilian candidates in the 2014 Pageant Year all made it to the short list of Miss Universe, Miss World, Miss International and Miss Earth. It was indeed one of the best years of Brazil although the country wasn't able to win a crown.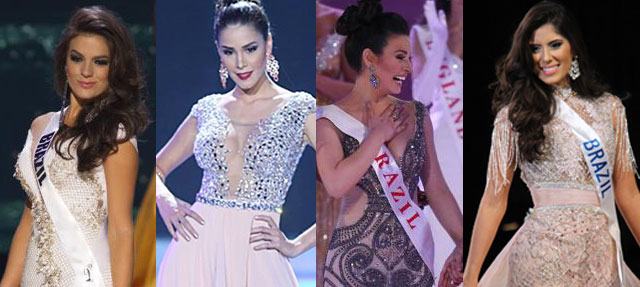 Meanwhile, when we talk about the Big4 Ranking, one of the contentious issues that the critics would point out is this – how on earth can Missosology put Miss Earth and Miss International on the same pedestal as Miss World and Miss Universe? Let's analyze closely this particular issue and draw a line on how it connects with the performance of Brazil this year.
First, we should point out that there is no way that Missosology is suggesting that these 4 major pageants are in any way equal. They differ in so many things and if we are to quantify the quality of production or how popular a pageant is, that would be an impossible task. That's because these factors are highly subjective and they fluctuate all the time. What Missosology is asserting is that there are 4 major pageants in the world and they are considered as major because they have large following, they are very popular and they have been around way earlier than the rest. As to how each of the 4 major pageants fare against each other is not an issue here.
Now, let's move on the Big4 Ranking. Why are the points for all of these 4 major pageants get equal treatment? Well, each of these pageants have biases which means Miss Universe, Miss World, Miss International and Miss Earth have each own unique version on what constitutes beauty. They also have unique trends thus favoring certain types of beauties. The differences between these 4 major pageants creates a balance thus when Big4 Ranking is tallied, the biases of say Miss Universe is cancelled by Miss International and so on and so forth.
Which brings us to Brazil. For Brazil to land in all the Big4 pageants' shortlist is a feat in itself. Miss World favors European and/or soft beauties whereas Miss Universe prefers Latinas (which sometimes extends to Latin Africans like Leila Lopes) and/or fierce beauties. Miss Earth is skewed more to Asians and Latinas with heavy emphasis on interview skills while Miss International is about elegant beauties that favor more Europeans and Latinas. For Brazil to scale all of these biases in a single pageant year is simply amazing. Not even Venezuela or USA managed to hit a grandslam last year.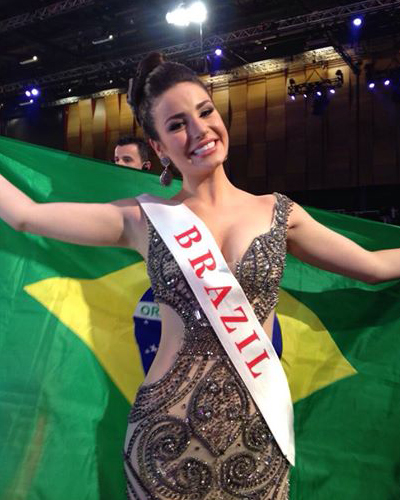 Kudos then to Deise Benício for being in the Top 10 of Miss International, Letícia Silva for being in the Top 8 of Miss Earth, Julia Gama for being in the Top 11 of Miss World and Melissa Gurgel for being in the Top 15 of Miss Universe. These beauties prove to the world that Brazilian beauty gets noticed regardless of what beauty standards they are subjected into. Also, it needs to be highlighted that Brazil, along with Venezuela and the Philippines, are the only countries that won all of the Big4 crowns. There is no doubt that the year 2015 is a promising year for Brazil and perhaps the ripe time to finally win another Big4 crown.