Flexing its superpower muscle for the pageantry year 2014 is the United States of America. Ranked as No. 1 in the Big4 Ranking, USA managed to rake the most scores – 540 in all – even though it hasn't won a Big4 crown in 2014. The world's sole superpower had a disappointing start when Samantha Brooks failed to make the cut at Miss International 2014. However, Andrea Neu managed to turn things around by almost winning the Miss Earth 2014 crown and which could have elevated her country as one of the elite group of nations that has won all the 4 major crowns. A great follow-up by Elizabeth Safrit occurred at the Miss World 2014 pageant when she landed as second-princess. Nia Sanchez then later sealed the deal by placing first runner-up in the recently concluded Miss Universe 2014 pageant.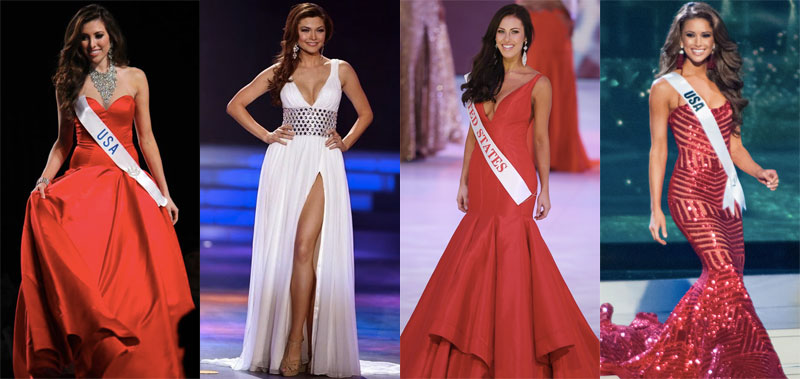 Placing second this year is Colombia with 506 points while Brazil finished in the distant third with 396 points. Completing the remainder of the Top 10 best performing nations in the 2014 pageantry year are as follows:
4. Thailand – 376 points
5. Philippines – 360 points
6. Mexico – 310 points
7. Venezuela – 280 points
8. Spain – 256 points
9. Australia – 250 points
10. Indonesia – 246 points
Puerto Rico which won the Miss International pageant is ranked 11 with 240 points as the country failed to be in the semis of the 3 other major pageants. Similarly, South Africa won the Miss World crown but had dismal performance in the other 3 major pageants thus earning 226 points and good for a 12th place finish.