Text by Drew Francisco
2018 is a champagne-popping year in the pageantry world.
Mexico finally won the elusive Miss World crown for the first time in the pageant history, while Puerto Rico also took home its first Miss Supranational title. Vietnam won its first Big5 crown in history this year in Miss Earth. The Philippines continues its Big5 winning streak (which started in 2013) after winning its fourth Miss Universe title, while pageant [powerhouse Venezuela reasserted its dominance with its eight Miss International crown.
But aside from these, we would also like to recognize the best of the best in 2018 pageantry, with this Missosology tradition.
The Most Photogenic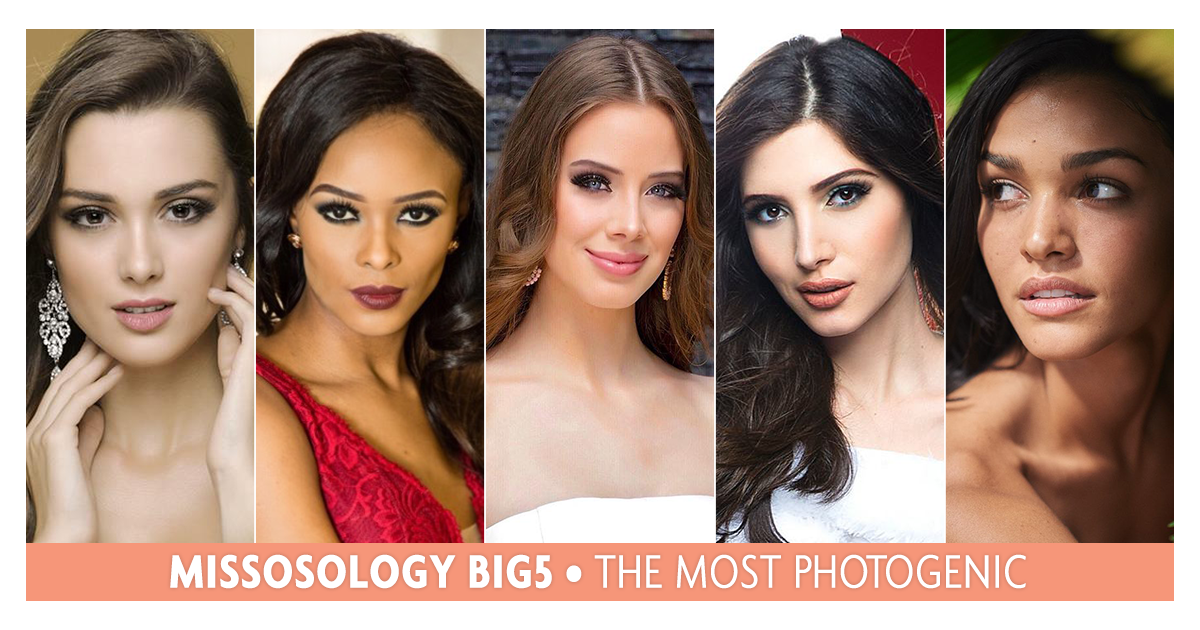 Telma Madeira, Miss Earth Portugal
Reabetswe Rambi Sechoaro, Miss International South Africa
Anahí Hormazabal, Miss World Chile
Nariman Battikha, Miss Supranational Venezuela
Kiara Ortega, Miss Universe Puerto Rico
These five ladies were the most photographed ladies in their respective competitions. It shouldn't come as a surprise given their effortless beauty and charm.
The Best in Evening Gown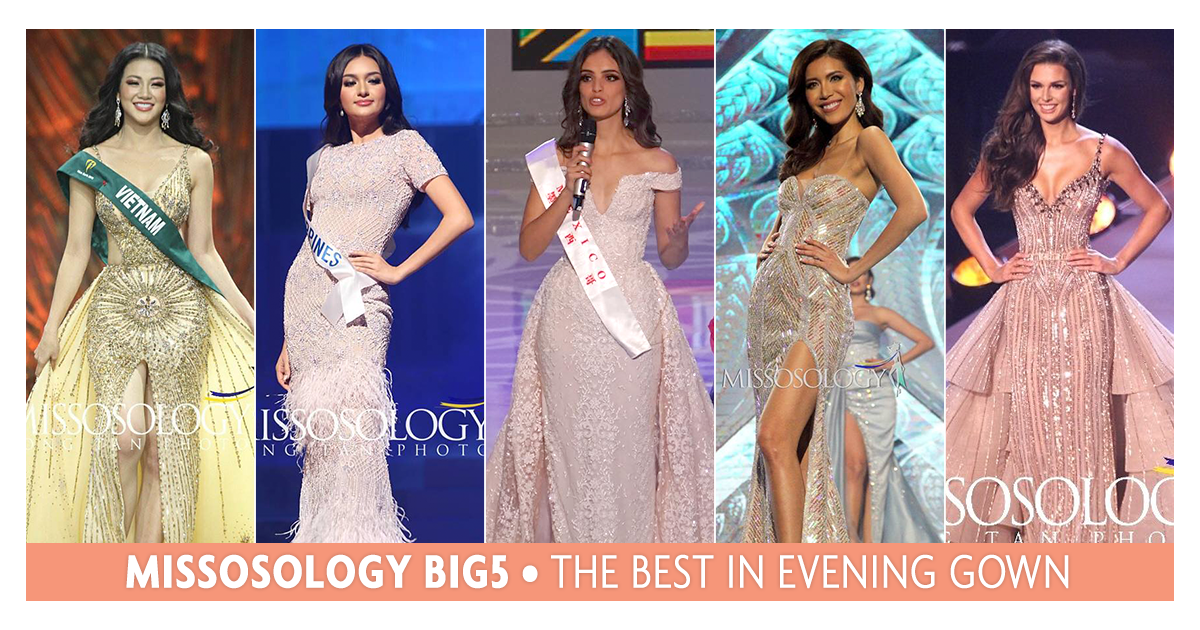 Phuong Khanh Nguyen, Miss Earth Vietnam
Ma Ahtisa Manalo, Miss International Philippines
Vanessa Ponce de Leon, Miss World Mexico
Minh Tú, Miss Supranational Vietnam
Marta Magdalena Stępień, Miss Universe Canada
Phuong Khanh Nguyen looked every inch a winner during Miss earth 2018 in her Linh San brilliant gold dress named "Life of the sun". Ma Ahtisa Manalo defied pageant standards in Miss International 2018 with her haute couture intricately-beaded blush pink dress by Dubai-based designer Michael Cinco. When Vanessa Ponce de Leon came onstage in this Edgar Lozano off-shoulder ivory sequined gown, she was already Miss World 2018 crown-ready. The Top 10 evening gown parade in Miss Supranational 2018 was underwhelming, with Minh Tu obviously standing out in that round with her body-hugging gown by Chung Thanh Phong. Marta Magdalena Stepien wore what is probably one of the most memorable gowns of 2018 (and another Michael Cinco creation, too). It still remains a mystery how she missed the Miss Universe 2018 Top 5 with such an iconic gown!
The Best in Swimsuit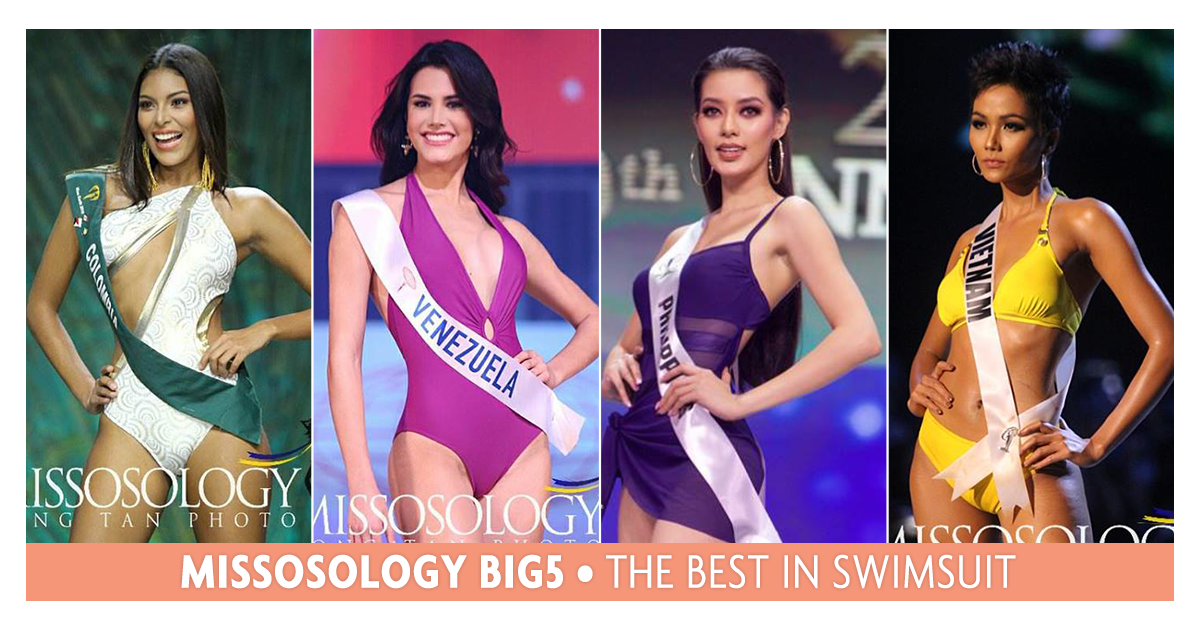 Valeria Ayos, Miss Earth Colombia
Mariem Velazco, Miss International Venezuela
Jehza Huelar, Miss Supranational Philippines
H'Hen Niê, Miss Universe Vietnam
Valeria Ayos is unarguably the runway diva of Miss Earth 2018. Her amazing stage presence complemented her vavavoom body. There is no doubt that Mariem Velazco is one of the top scorers in the Miss Perfect Body round of Miss International 2018. Not only was she sexy, she also oozed with so much queenly aura. Jehza Huelar lived up to her "#SupraLegs monicker in Miss Supranational 2018. In a sea of fierce ladies, her classy aura shone through. Finally, H'Hen Niê gave one of the most unforgettable performances in Miss Universe 2018. Her her polished walk and posture worked really well on stage.
The Best in National Costume

Xamiera Kippins, Miss Earth Guyana
Michelle Huet, Miss International Ecuador
Yoselin Sobeyda Gómez, Miss World Nicaragua
Santhany Saimanyvan, Miss Supranational Laos
Mayra Dias, Miss Universe Brazil
Truly deserving of the Miss Earth 2018 national costume gold medal is Xamiera Kippins' "fiery" costume depicting the Guyanese folklore Ole Higue, designed by Randy Madray. Michelle Huet, another Best in National Costume winner, wore this stunning handcrafted costume named "Goddess of Agro" by Manolo Loor. Yoselin Sobeyda Gómez was a standout during the Dances of the World segment of Miss World 2018 in this blue fully-sequined costume by Carlos Nicaragua. Santhany Saimanyvan made an impact her gigantic national costume. Mayra Dias donned a costume that pays homage to the indigenous people of the Amazon region. Her seamless transformation into a beija-flor (hummingbird) is definitely one of the best moments in Miss Universe 2018 national costume show.
Quotable Quotes
Melanie Mader, Miss Earth Austria on the most pressing issue facing the millennial generation
As a millennial, we tend to not pay attention about what's happening around the world because of all the technologies we're using, like social media. But we can use social media in a positive way. We millennials can use it to spread awareness on what's happening in our environment, and if we do that, everybody will be informed on what's happening, and we can live a better future, not just for us human beings, but for the creatures on Earth.


Mariem Velazco, Miss International Venezuela on her plans if she is crowned
In my country, we have the custom of not revealing our birthday wish, but today I want to make an exception. My dream, my birthday wish is that if I were to be privileged enough to be your next Miss International, I can continue to stimulate children around the world to read. In Venezuela, I have devoted a great part of my time serving as a storyteller for less favored populations, and I'm living proof that reading is the way towards knowledge. My goal as Miss International is that every child around the world have access to books that speak about tolerance, respect, and happiness. I firmly believe in the power of dreams to change societies and think if everyone of us takes on the duty of reading a story to a child, that child will be more educated and the world will be happier. That is my birthday wish.


Vanessa Ponce de Leon, Miss World Mexico on how she will use her influence to help others
I would use my position [as Miss World] just the way I've been doing it for the past three years – being an example. We all can be an example of good in the world, we all have to care, we all have to love, we all have to be kind. It don't cost a thing. Helping is not that hard. We just really need the world to make a change. You just need to go there. There's always someone that'll need what you have to offer.


Katrina Jayne Dimaranan, Miss Supranational USA on disadvantages of beauty pageants
I think one disadvantage [of beauty pageants] would have to be: we get a lot of criticism. A lot of people body-shame us. They don't understand why we do beauty poageants. But I think as women, we rise above those disadvantages and we prove them that these are women who have dreams and goals and ambitions.


Catriona Gray, Miss Universe Philippines on what she wants the world to know
Working in some of the poorest areas of my country, I found that it was a lack of child support, not poverty, that killed their dreams. A child once told me, "Cat, that's just not my life, and those dreams aren't made for me." But I stand here today because someone believed in me and we owe it to our children to believe in them."

* * *
From all of us at Missosology, we wish you all a bountiful 2019!
Photos: Bong Tan; Ameer Gamama; Vincent Tanedo; Shota Ise