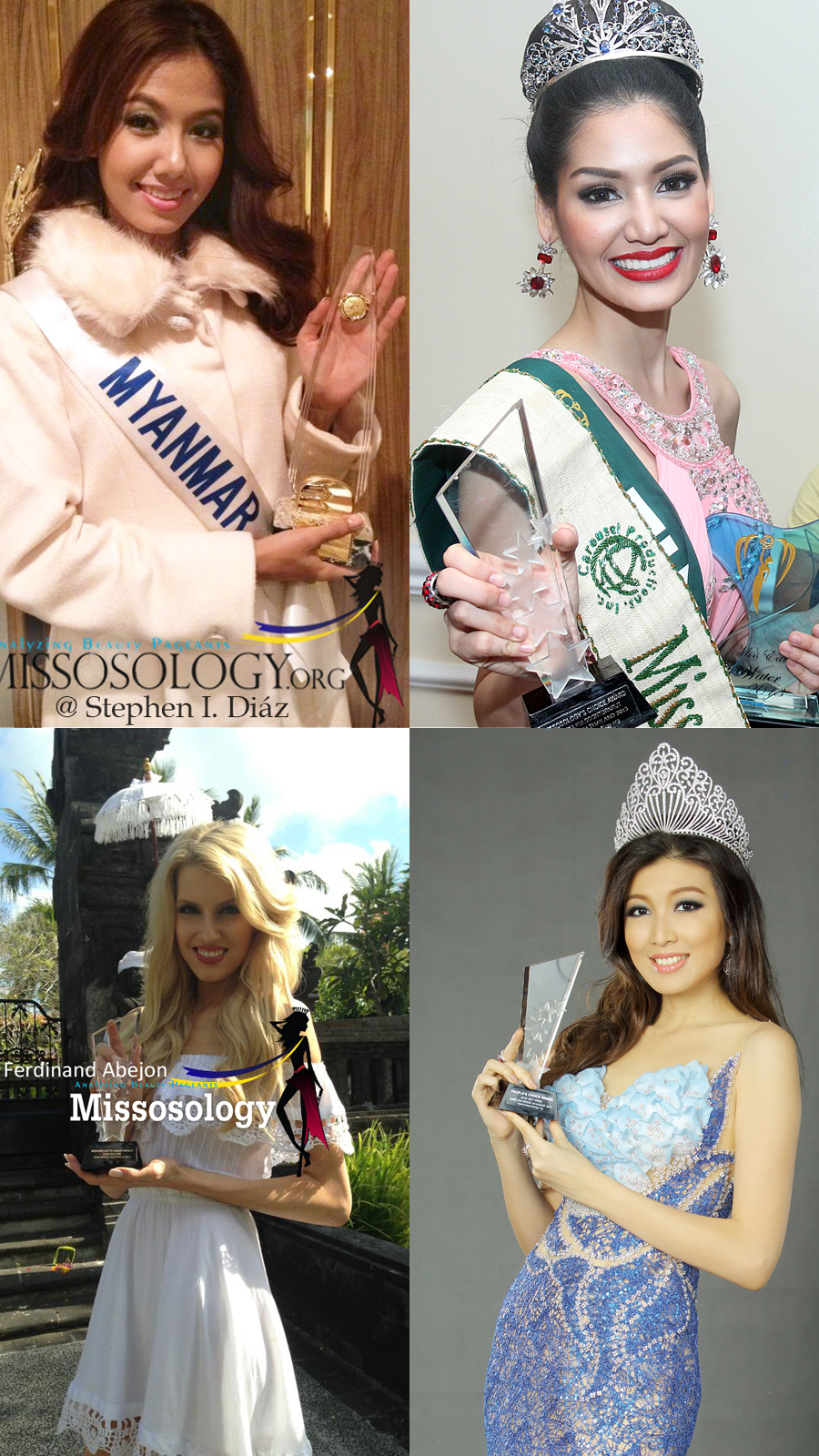 Last year's winners of Missosology's/People's Choice Award include (from top left, clockwise) Miss Myanmar Gonyi Aye Kyaw for Miss International, Miss Thailand Punika Kulsoontornrut for Miss Earth, Miss Australia Erin Holland for Miss World and Miss Myanmar Moe Set Wine for Miss Universe
Each of the wonderful ladies received a customized trophy from Missosology.Org and are presented to them by our correspondents. They will be forever etched in th pages of pageantry history for garnering the most attention from public and from the members of Missosology community. Gonyi Aye Kyaw for example, was highly esteemed by the public and especially in her home country for being an excellent follow-up in her country's debut at Miss International last year.
Meanwhile, Punika Kulsoontornrut is the lone good news in the Thai pageantry circuit last year and won the hearts and minds of the public after showing genuine concern to the victims of a huge typhoon that hit the Philippines. At Miss World Erin Holland was the choice of the public and the Missosology family for exuding great rapport to everyone showing confidence and great singing talent. On the other hand, Moe Set Wine made history after being the first Myanmar beauty to compete at Miss Universe after decades of absence which signals the ultimate comeback of the Southeast Asian nation to the international pageantry scene. She was also a favorite in Russia after showing up days way ahead of other contestants.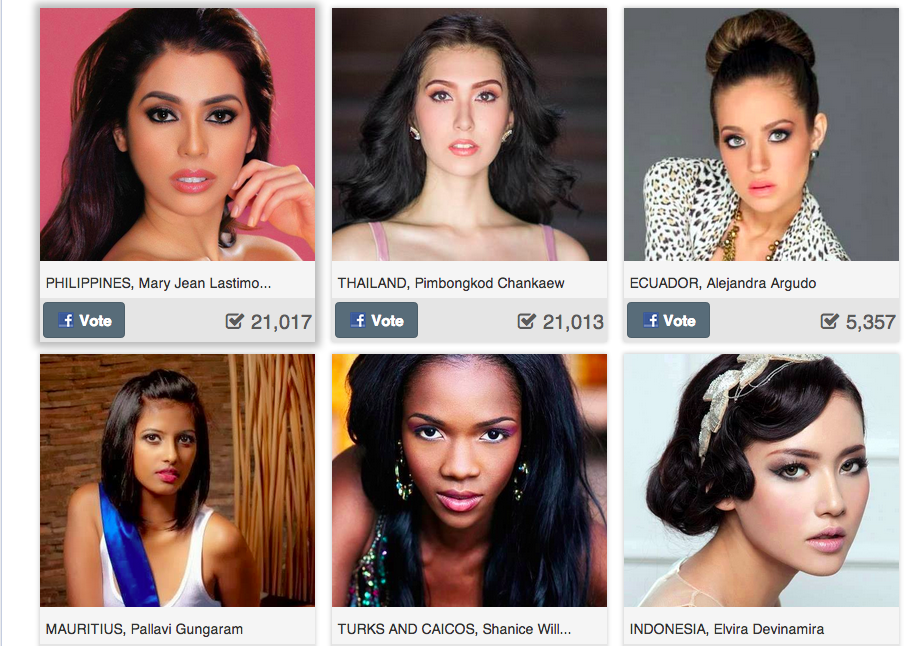 This year, you can help your favorite candidate by participating in Missosology's People's Choice Award. Currently, Miss World and Miss Universe poll is picking up pace at the Facebook page. To vote for your favorite Miss World contestant CLICK HERE  The current frontrunners are Miss Thailand and Miss Guyana. For Miss Universe, CLICK HERE as the current frontrunners are Miss Philippines and Miss Thailand.