Malaysia last placed in Miss Universe semis 47 years ago. This year, hopes are high that the Southeast Asian nation will finally break the drought with the beautiful Kiran Jassal. Let us get to know more about this 20-year-old bookworm and fitness junkie.
Tell us something that most people don't know much about you.
I am a huge bookworm, till date I've read over 800 books. I could read a book a day, and once I started on one, I had to finish it. My longest reading marathon was definitely Harry Potter. I don't particularly have a preferred genre, I read anything that is interesting; thrillers, romance and everything else in between. I sometimes enjoy reading inspirational books, too.
What is the biggest mistake you made in your life and what did you do to make it right?
I am very grateful that I have not made any such big mistakes. I am very much focused on my aspirations and I am always guided in making good and prudent decisions. Life is a learning curve and I pray to always have God's guidance in everything that I set out to do or achieve.
How would you describe your country to your fellow contestants?
Malaysia has a mosaic of cultures, and holds a very unique and diverse population. I would definitely promote the different exotic cultures, traditions and celebrations that we are rich in. We're even listed as one of the countries with the most number of holiday festivities! From authentic food from ancestral China, India, and Nusantara to the modern international cuisine, Malaysia truly is a food haven. It is never short of flavours to explore! Besides that, we have many beautiful, untouched clear water islands and white sandy beaches as attractive as Sardinia and Ibiza, such as Pulau Perhentian, Pulau Redang and Sipadan in Borneo. Malaysia is also blessed with thick rainforests that are thought to be amongst the oldest in the world, for example, Belum Temenggor. Not to mention, world's famous Petronas Twin Towers is architecturally one of the most stunning skyscrapers in the world!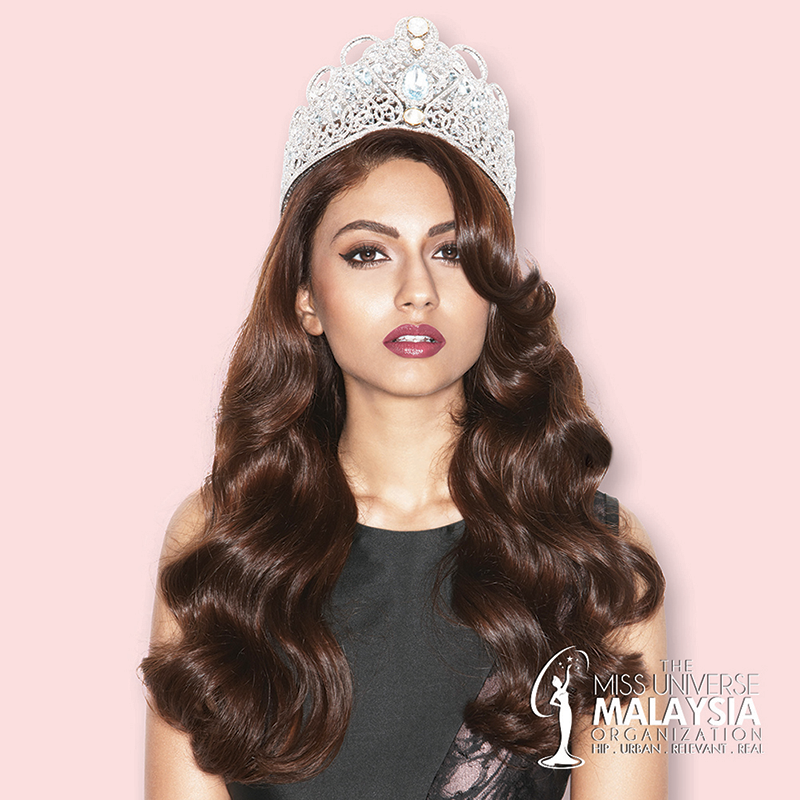 What is your beauty secret?
Besides taking care of your skin and having a skincare regime that best suits your skin type, I believe being happy and positive radiates good energy, and exercising enables me to feel just that. When you feel and think good, you're going to look good, too!
What is the most difficult thing you did to prepare for the Miss Universe pageant? Why did you do that?
Fresh out of college with absolutely no modelling experience posed a little bit of a challenge initially during the time I was competing for the national title. The hardest part for me was having to analyse myself, and be my worst critic. I realised in order to succeed and improve, I needed to understand myself and be receptive towards honest reviews to know what my weaknesses were and how I could progress. I trained hard and paid special attention to areas I was weak in, particularly catwalk.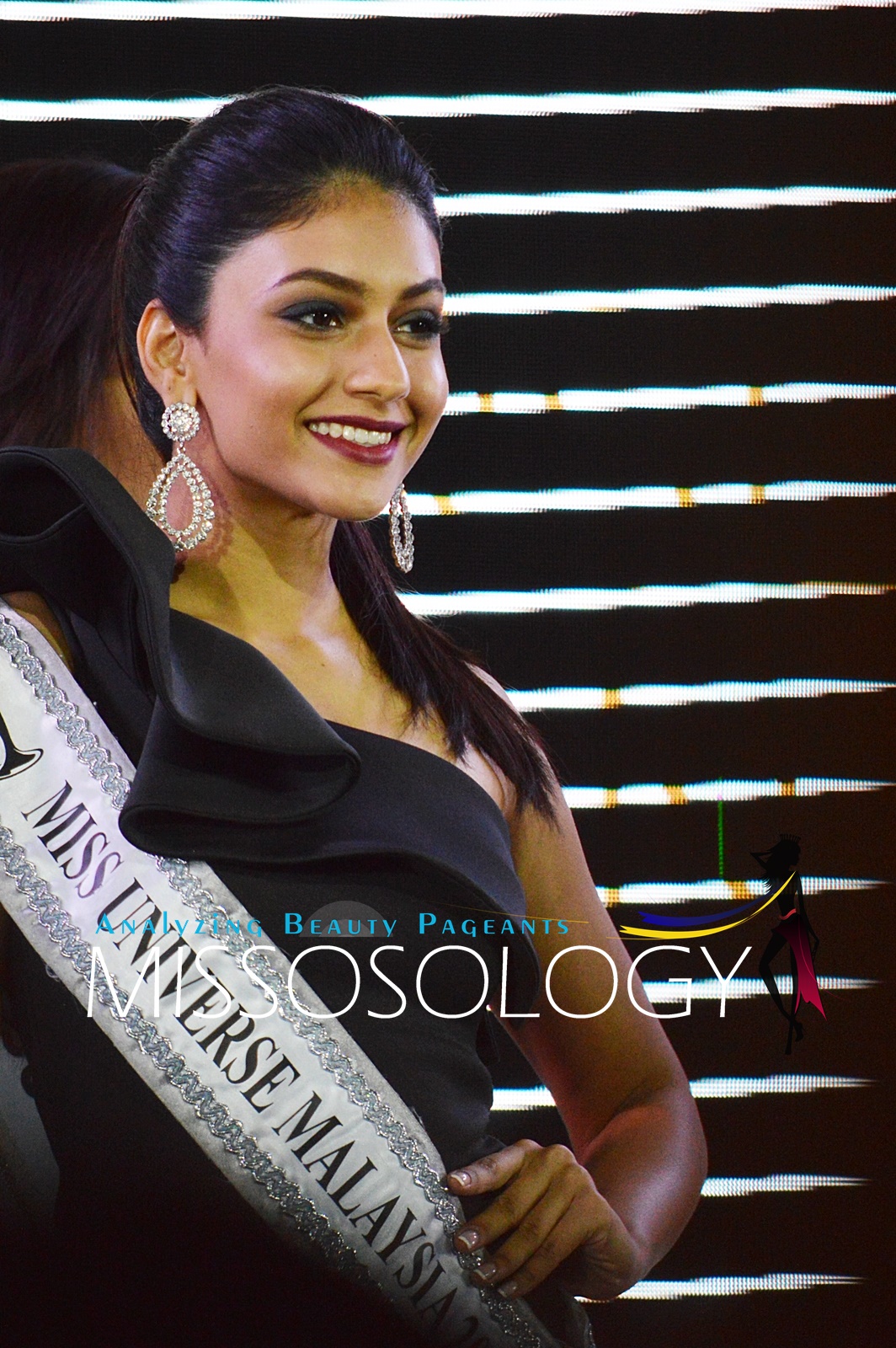 Social media seem to play a major role in pageantry nowadays. Do you think this is advantageous to you? Why or why not?
Social media is undeniably an advantage to me in promoting and highlighting the enormous amount of work and events I attend. It also allow my fans and critics to follow my progress and development as Miss Universe Malaysia. The biggest advantage of all is the feedback that I receive which allows me to progress by leaps and bounds. The support I've received has been incredibly overwhelming. Besides being a great learning tool, with the help of social media, you're able to know who your competitors are and what you're up against, which fuels the fighting spirit even more!
Some people think that beauty pageants like Miss Universe are degrading to women. Convince them that they are wrong.
I have grown up watching beauty pageant shows, always admiring the beautiful ladies that take pride in representing their nations on an international stage. I look up to these ladies because of their confidence and ability to stand tall in their two-piece swimsuits in a room full of people, having judges analyse their body shapes and sizes.
Not to forget their poise, elegance, wit and intellect required during the evening gown and interview rounds respectively in addition to the great social work and charity causes these women advocate. It is nothing short of a sport to me. Why should pageants be treated any different? We train just as hard in our own ways, only because we want to do our country proud.
In my opinion, beauty pageants are an inspiration to women and aspiring girls, just like the little girl I once was, to be confident and proud of your bodies. It teaches us to celebrate imperfections and appreciate diversity and intellect besides providing a voice and outreach capabilities to champion social and health causes. Beauty pageants do not degrade women nor exploit the image of women.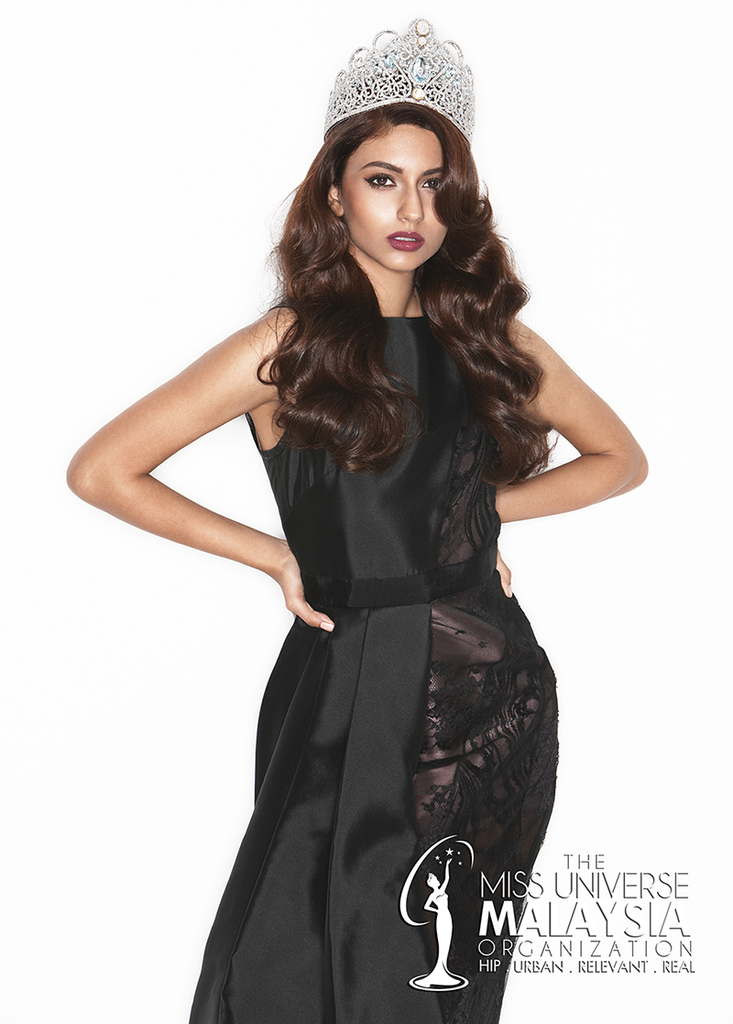 Who is your all-time favorite Miss Universe and why?
My all time favourite Miss Universe is definitely Sushmita Sen! Although she was only 19 when she won, she is an epitome of woman who has beauty, personality and intellect, having one of the best answers in the pageant history. While others thought being among the younger few would have been a disadvantage, Sushmita Sen won the judges heart with her confidence and grace.
She was the first Indian to win the competition, proving that nothing is impossible even if it hasn't been done before. She defied the conventional expectations of a woman by adopting a baby girl at the age of 25, and another baby girl ten years later. I admire her for her strength and courage to stand strong & deep rooted to her principles, her kind heart and empathy towards the underprivileged. In my personal opinion, she still embodies all the characteristics a Miss Universe should have.
What qualities do you feel you have that would make you a great Miss Universe?
Having lived in a country, that is so diverse with its population, I am able to accept, understand and respect the values and beliefs of others that has made me more open and tolerant to people and my surroundings. I believe this is of paramount importance because Miss Universe embodies a representative of the world who is impartial and who celebrates individuality in unity. Being kind, sensitive & humble, enables me to feel and empathise with the less fortunate and keeps me grounded to my roots always.
Lastly, a message for all your supporters at Missosology.
Special thanks to the Miss Universe Malaysia Organization for the interview. Missosology.Org