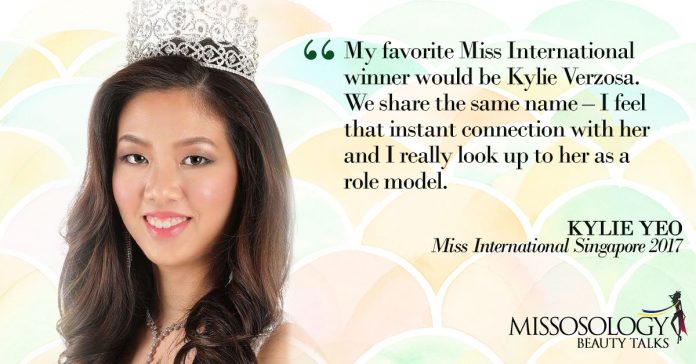 With the recent resignation of Miss International Singapore 2017 June Oh, the pressure is high for the former 1st runner-up and now Miss International Singapore 2017 Kylie Yeo. She is now preparing for her biggest pageant mission – to win the first Miss International crown for her country. Kylie is 23 and stands 163 cm and a graduate of Fine Arts Majoring in Visual Communication will be in Tokyo, Japan from October 25 to November 14.
Tell us something about yourself, where you grew up, your likes and dislikes and your hobbies?
I grew up in Singapore. I love animals, sunsets and fashion. Some hobbies I enjoy are drawing, sewing, design and music. A few of the things I dislike would be – the dark (I have a fear of the dark) and insects.
How did you prepare from the recent Miss Singapore International 2017 pageant?
I prepared for the pageant by changing my diet, getting fit and constantly practicing and honing my make-up, catwalk and speaking skills.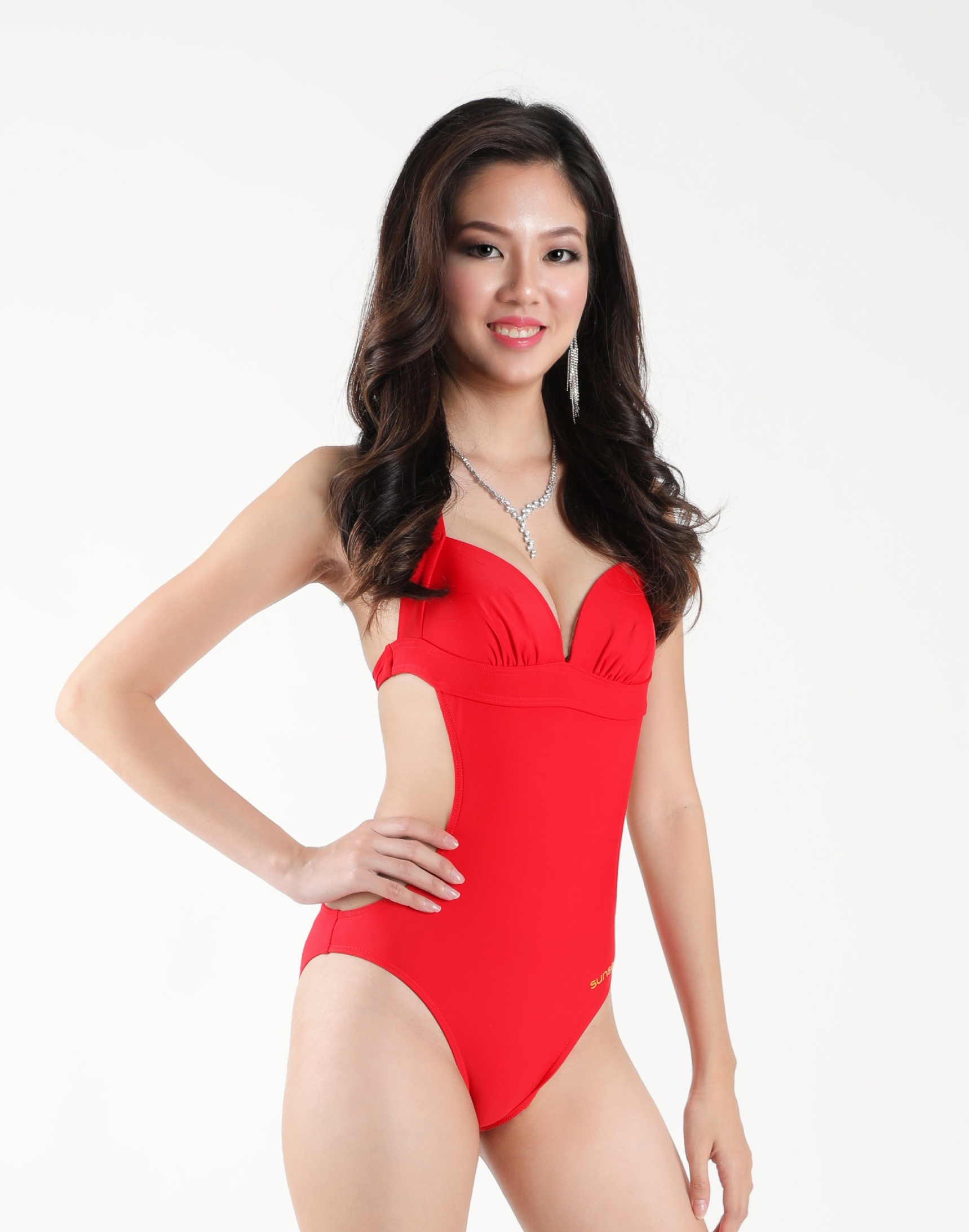 Who among the Miss International winners do you like best and why?
I would say, my favourite Miss International winner would be Kylie Verzosa (Miss International 2016 from Philippines). I really like her smile, and the queenly grace and elegance she exudes with every move. Also, we share the same name – I feel that instant connection with her and I really look up to her as a role model.
What are your expectations on the upcoming Miss International 2017 pageant?
I would love to do the best I can to make my country proud, while making friends, learning about new cultures along the way and enjoy this experience.

What recent world events affects you the most and why?
A recent world event that affects me the most would be the most recent shooting that happened in Las Vegas because so many innocent lives were lost and many more were injured in this tragedy. So many people risked their lives to help one another and I felt really touched when reading these stories about the love that came through in such a dark moment.
What is the most unique thing about Singapore that you hope to promote when you compete in Japan for Miss International 2017?
The most unique thing I would love to promote about Singapore would be our love for food and the diversity of cuisines and unique tastes in our country that is a result of our cultural diversity.
Lastly, what is your message to your supporters and Missosology readers?
I would like to thank everyone who has been supporting me on this journey – it has taken me to places I cannot imagine and I hope to do them and myself even prouder in the coming Miss International 2017. To all the readers of Missosology, I look forward very much to growing with everyone of you and I hope you will lend me your love and support on this wonderful journey ahead.
Special thanks to the National Director of Miss International Singapore – the Miss Singapore Pageant International (MSPI) and the Singapore Women's Association. Missosology.Org