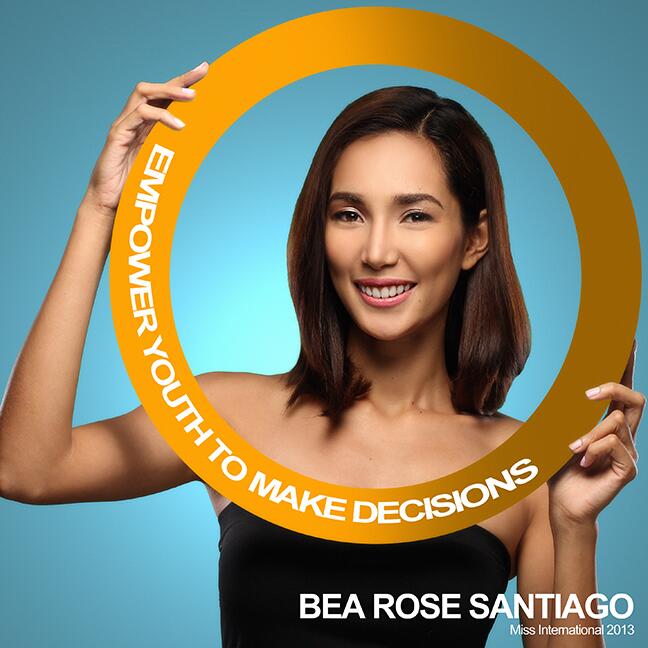 Bea Rose in a poster supporting the goals of UNFPA 
Miss International 2013 Bea Rose Santiago were among dozens who shared their hopes for the nation's youth through a UNFPA Philippines collaboration with the Project Headshot Clinic. UNFPA (United Nations Population Fund) celebrated the World Population last on July 11 which aims to safeguard the rights of adolescents and youth from around the world. According to the UNFPA website, "too many young people continue to grapple with poverty, inequality and human rights violations that prevent them from reaching their personal and collective potential".
As Miss International 2013, Bea Rose has a challenging task of being an ambassador of peace and beauty. With her participation at the World Population Day and as one of the highlighted celebrities that help spread the message of UNFPA, Bea Rose lived up to her quest. She may not get that much publicity but like her Miss International predecessors, she worked with zeal and dedication.
Bea Rose (third from left) in a panel that discussed several ideas on how to empower young people