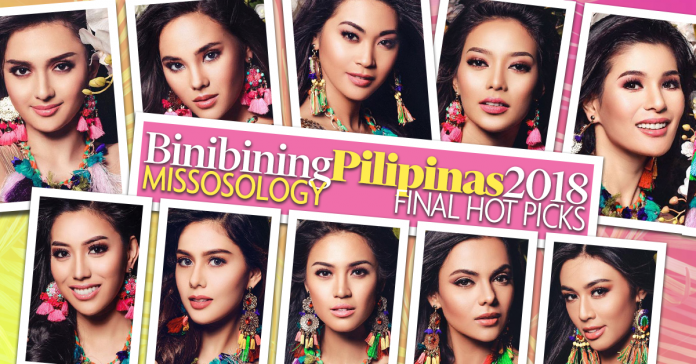 IT IS THE time of the year again when the most beautiful Filipinas battle it out in the annual Bb Pilipinas grand coronation night at the Big Dome.
This year, 40 ladies from around the country are competing for the right to represent the country at the 2018 Miss Universe, Miss International and Miss Supranational, among other international pageants.
There are definitely big shoes to fill for these ladies after the Philippines' successful campaigns in the international pageant scene in the last five years. Pageant fans expect nothing but the best delegates especially for the Big5 pageants, and here are our FINAL HOT PICKS for the titles at stake.
CROWN CONTENDERS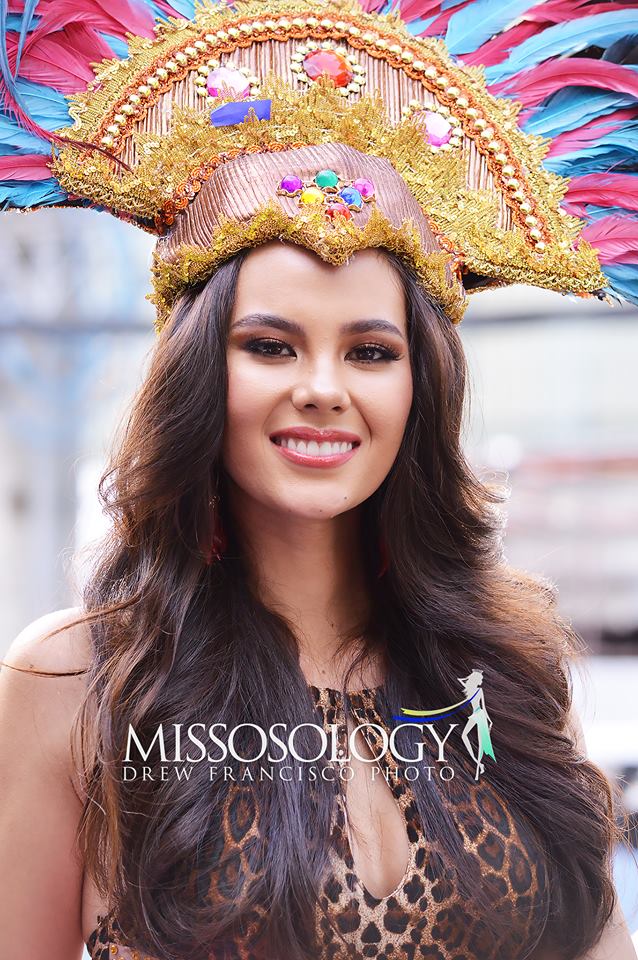 For Miss Universe Philippines: #Binibini20 Catriona Elisa Gray
Reclaiming the top spot in our list and our bet for the Miss Universe (Philippines) crown is none other than Missosology's Timeless Beauty for 2016, Catriona Gray. The 24-year-old professional model and singer has put her painful Miss World 2016 experience behind her, embarking on this new endeavor that is Bb Pilipinas.
The moment she set foot at the Bb Pilipinas office to file her application, she already cemented her spot as "the girl to beat"in the competition. She has a national title and a Big5 pageant experience under her belt. Who would dare think she's not gonna win?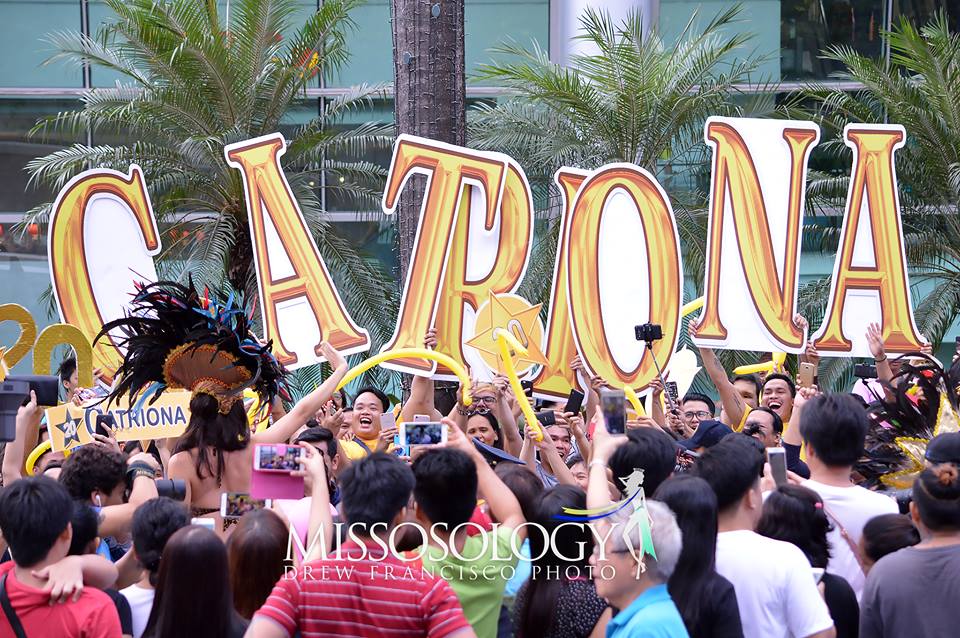 Despite her impressive background, Catriona still received flak from other pageant observers. She was criticized for not displaying a winning form during the all-important press presentation. Most recently, she was told she sounded a "tiny bit scripted" when she talks. But Catriona has been through the worst, and surely, she's taking all these criticisms constructively.
After all, no amount of vilification can put a complete and strong woman like Catriona down. As we have stated in our first hot picks, she fits the bill of current Miss Universe winners: well-spoken, modern, beautiful and most of all, with a purpose-driven agenda. Catriona is simply a cut above the rest and BPCI and Stella Araneta should not make the same mistake as Julia Morley in ignoring this super beauty. Wasting her to some minor, irrelevant pageants would be an injustice!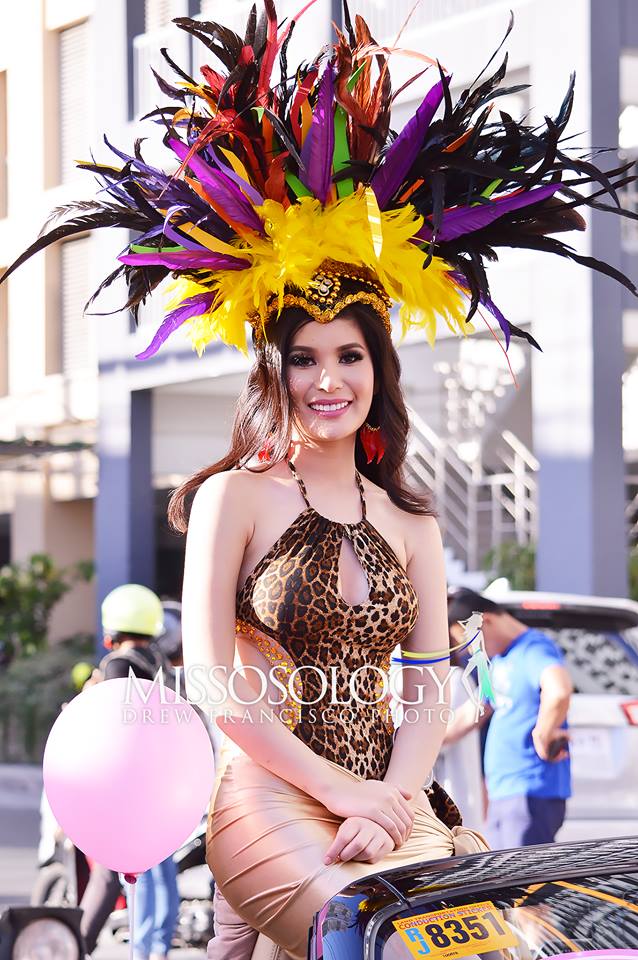 For Bb Pilipinas International: #Binibini32 Eva Psychee Patalinjug
Surprise! Eva Patalinjug is our best bet for Miss International. This entry might raise eyebrows since many pageant observers are saying this former Mutya ng Pilipinas titleholder has lost her luster going into the finals.
However, it can't be denied that this 23-year-old registered nurse and law student has the beauty and experience. She is also trained by Kagandahang Flores, which has produced two Miss International winners for the country.
Eva's sweet demeanor perfectly fits the Miss International prototype. Aside from that, her gift of gab and sincerity when speaking will give her great advantage if she's sent to Japan for the Big5 pageant.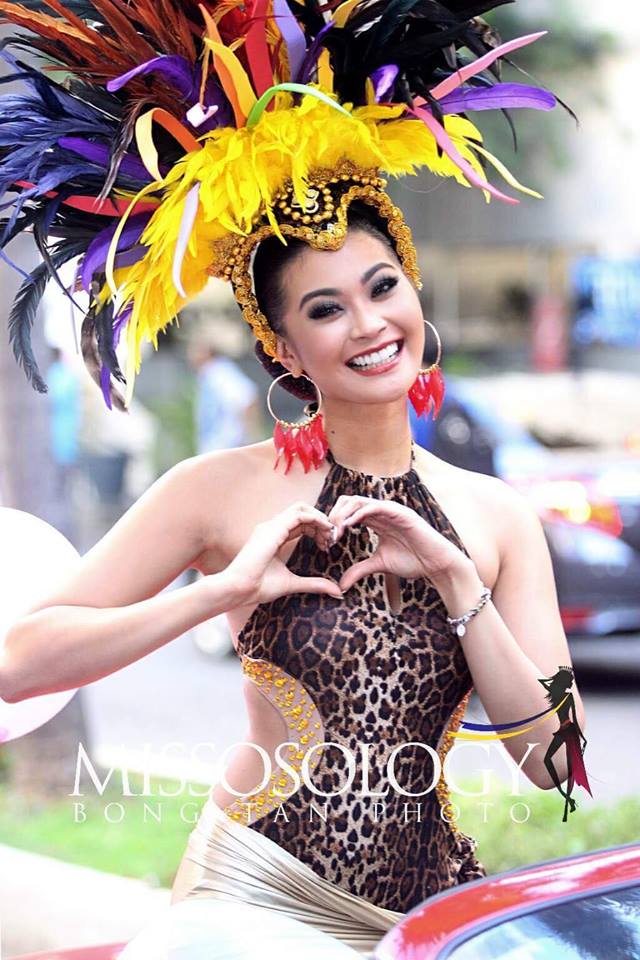 For Bb Pilipinas Supranational: #Binibini11 Maria Andrea Abesamis
Our best bet for Miss Supranational pageant is one of the most talked about candidates this year, Maria Andrea "Aya" Abesamis. For the past two or three years, rumors about her participation have circulated our message board. Finally, the 26-year-old model has arrived, and is ready to slay everyone who comes her way.
The winning genes is definitely in Aya's blood! She has the beauty and grace of her mom, former Miss Universe Philippines Desiree Verdadero (3rd Runner-up at Miss Universe 1984). She was a one of the standouts during the press presentation and national costume show. And with the guidance of Aces & Queens, Aya will surely be a force to reckon with, not only on the finals night, but in the international stage, too.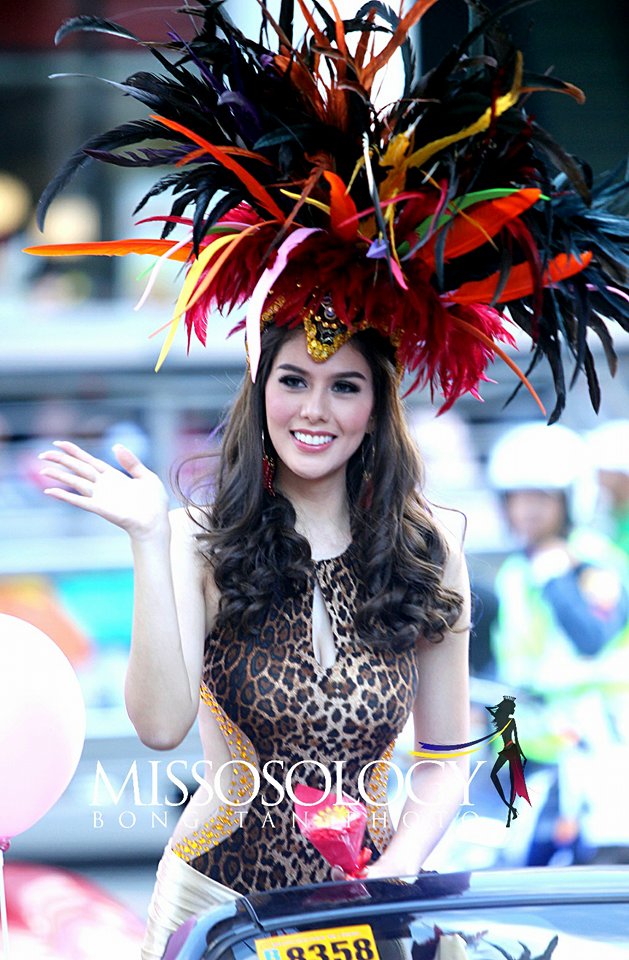 For Bb Pilipinas Intercontinental: #Binibini1 Vickie Marie Rushton
We still believe that former Mutya ng Pilipinas titleholder Vickie Marie Rushton has one of the, if not the, most beautiful faces of the pageant. And this face for sure won't go unnoticed in any international pageant, especially in Miss Intercontinental.
Some might say this 25-year-old model and actress has been lacking the oomph factor, but remember that she is no stranger to pageantry. She has won all of the pageants that she has competed in, which began in 2009 when she was barely 17. The province of Negros Occidental has never won a Bb Pilipinas title since 2007, and this might change on Sunday.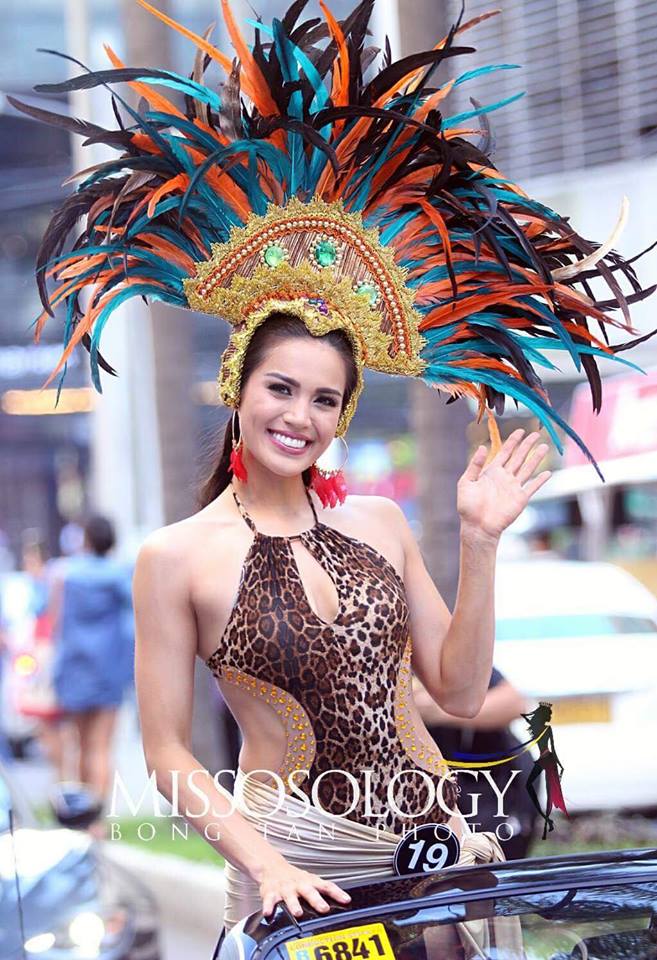 For Bb Pilipinas Grand International: #Binibini19 Michele Gumabao
Michele Gumabao is new to the pageant world, but she has already imbibed the beauty queen vibe. Michele's transformation from being a sportswoman to a pageant girl is a good sell, especially at this point in the pageant world where "story" matters more than anything else.
The 25-year-old professional volleyball player is a good speaker as well and with the height advantage, she will surely become one of the coronation night's biggest threats. And as a social media influencer, we see her making waves in the Miss grand International pageant, where a candidate's popularity matters.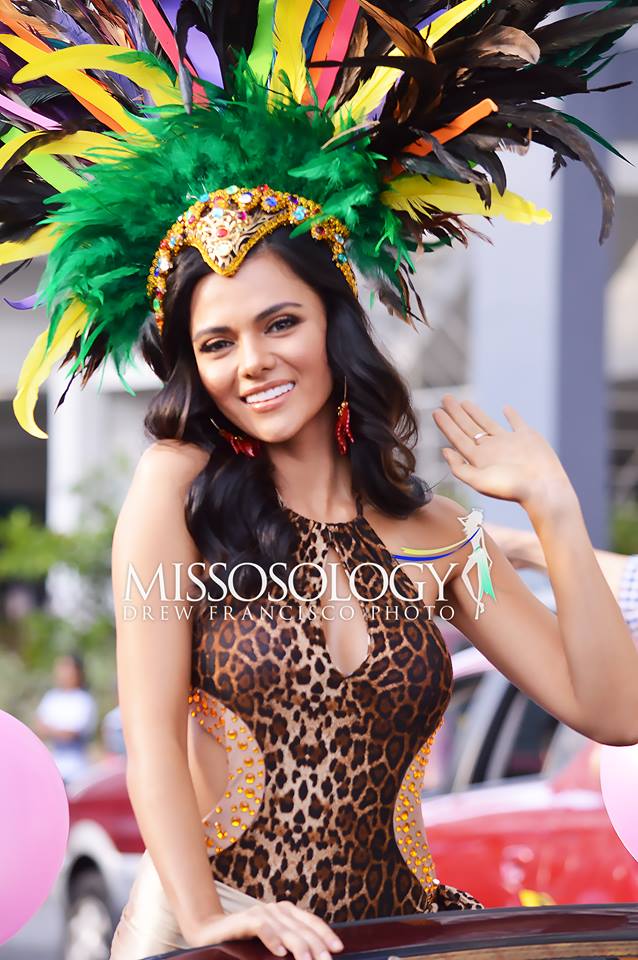 For Bb Pilipinas Globe: #Binibini38 Karen Gallman
Also one of the top contenders is 25-year-old Fil-Aussie Karen Gallman. This returning Binibini waited six years for a comeback, and she is in perfect form. She probably is the one of the most facially beautiful candidate in this batch. We definitely see her slaying any competition abroad. But with a tough competition this year, she might be settling for the Miss Globe title.
ALTERNATES TO THE CROWN


Not to be forgotten are Ena Velasco, Sandra Lemonon, Jehza Huelar, Ma Ahtisa Manalo and Muriel Orais who are out to give the front-runners a run for their money.
Ena, a 25-year-old medical doctor and former Masskara Queen, has shown improvement since the press presentation. With a sleeker look and fresher styling, she could definitely clinch any of the titles, too.
Sandra, the sexy stunner who was Miss World Philippines runner-up in 2016, surprised many of us during her national costume performance. If the pageant were held now, she could be a shoo-in for one of the major titles, too.
Jehza, who was Bb Pilipinas 2016 runner-up, has shown marked improvement from last year's forgettable performance. However, we feel she needs to up her energy to stay in the league of this year's crown contenders.
Ahtisa, a 20-year-old beauty from Candelaria, Quezon is one of the favorites in the competition. It is no surprise given her naturally beautiful and fresh face. We see a lot of potential in her.
Muriel, a 26-year-old flight attendant, is one of the most vibrant faces in the competition. She has improved a lot since her Miss Philippines Earth stint in 2012, especially in the communications department.
Check out the complete list below:

Universe: #Binibini20 Catriona Elisa Gray
International: #Binibini32 Eva Psychee Patalinjug
Supranational: #Binibini11 Maria Andrea Abesamis
Intercontinental: #Binibini1 Vickie Marie Rushton
Grand International: #Binibini19 Michele Gumabao
Globe: #Binibini38 Karen Gallman
1st runner-up: #Binibini23 Ena Louis Velasco
2nd runner-up: #Binibini35 Sandra Lemonon
Top 15
9: #Binibini31 Jehza Mae Huelar
10: #Binibini17 Ma Ahtisa Manalo
11: #Binibini3 Muriel Orais
12: #Binibini26 Wynonah Van Joy Buot
13: #Binibini21 Anjame Magbitang
14: #Binibini14 Samantha Bernardo
15: #Binibini33 Stephanie Joy Abellanida
Top 25
#Binibini10 Kayesha Chua
#Binibini4 Ana Patricia Asturias
#Binibini15 Juliana Kapeundl
#Binibini36 Loren Mar Artajos
#Binibini24 Edjelyn Joy Gamboa
#Binibini18 Rosantonette Mendoza
#Binibini28 Angelica Mae Corbe
#Binibini40 Angelie Aubrey Asuncion
#Binibini9 Agatha Lei Romero
#Binibini37 Patrizia Garcia