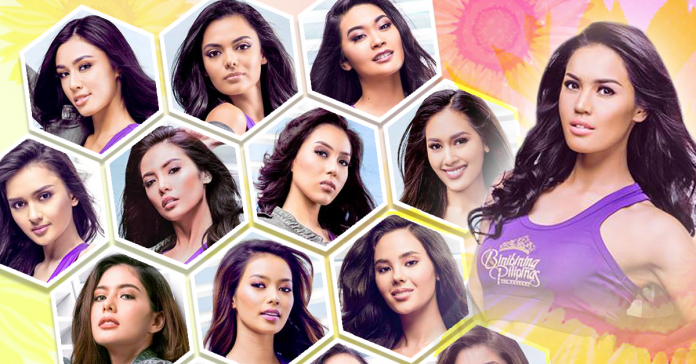 AS EXPECTED, the front-runners fortified their spots while dark-horses took the spotlight during the Bb Pilipinas 2018 fashion show last Saturday, March 3. After a showdown in Jag Jeans and National Costumes, there emerged a four-way battle for the top titles at stake.
CROWN CONTENDERS
Erstwhile Hot Picks leaders Catriona Gray and Aya Abesamis solidified their places as two of the ladies to beat come the grand coronation night on March 18. However, Michele Gumabao and Sandra Lemonon are giving these two ladies some tough competition.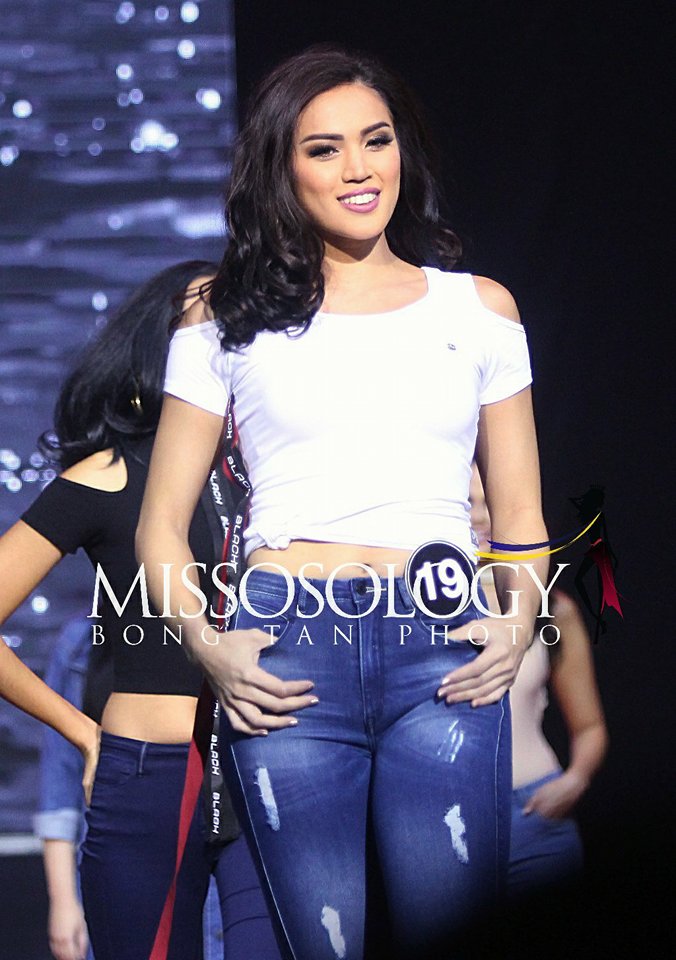 After an intense deliberation from our resident correspondents and experts, Binibini 19 Michele Gumabao emerged on top of our Fifth Hot Picks. This should not come as a surprise as Michele has been in our winning circle since the First Hot Picks was published. This tall volleyball star has improved a lot since the Bb Pilipinas screenings and her intense pageant training was evident during her fashion show performance. She's one of the most engaging speakers in the batch. Add to that her sportswoman to pageant girl background story and we might see another contender for the Miss Universe crown.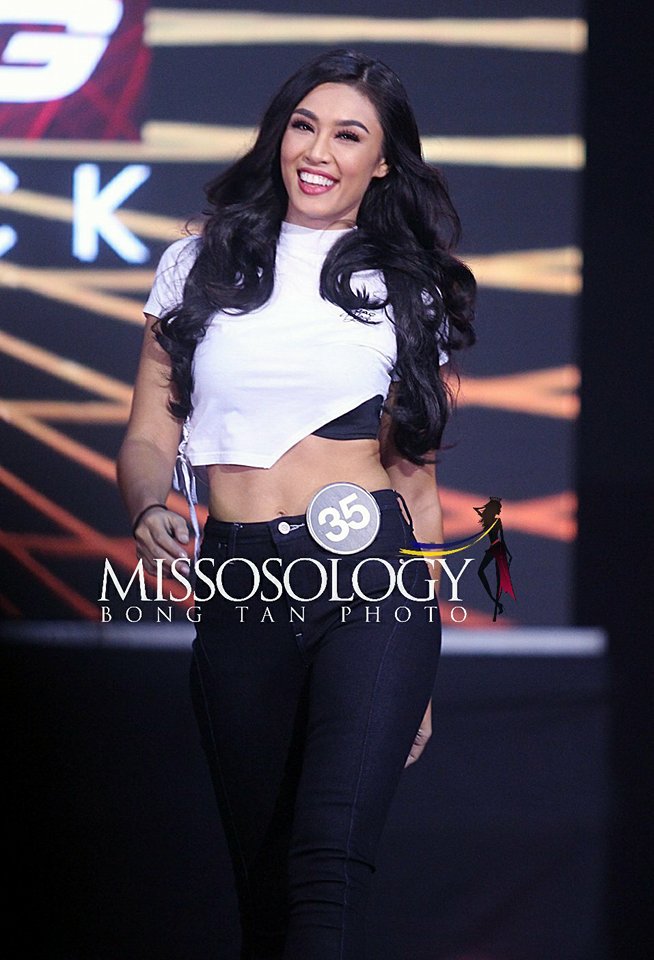 Also climbing up in our list is the beautiful Binibini 35 Sandra Lemonon. The former Miss World Philippines runner-up came to Kia Theater with her guns fully loaded. She was on fire the whole time, as if telling everyone she is worthy of a crown. And we surely think she is a shoo in for any title at stake. She has the face, the body, the stage presence. All she needs to focus on is to find the right styling for the finals and improve on her interview skills.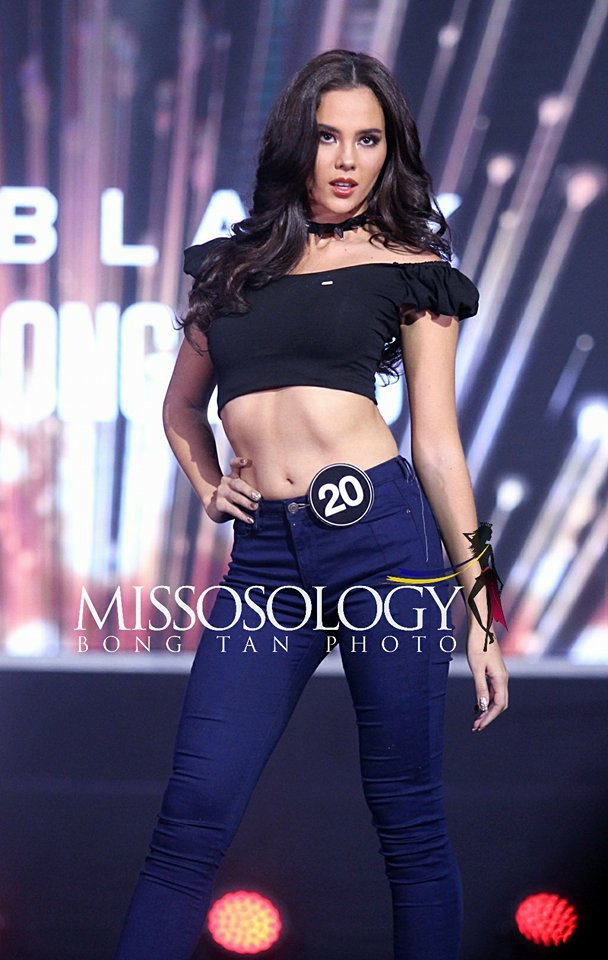 Now back in the Top 3 is Binibini 20 Catriona Gray who was undeniably one of the stars of the fashion show. Catriona's usual sweet demeanor took the backseat for a while as she showcased her fierce and fiery side on stage. Years of modeling experience was evident that night. We still think she needs to tone her body a bit more, but overall, Catriona remains as one of the front-runners of the competition. Universe? International? Supranational? She will definitely nail whichever pageant is gets sent to.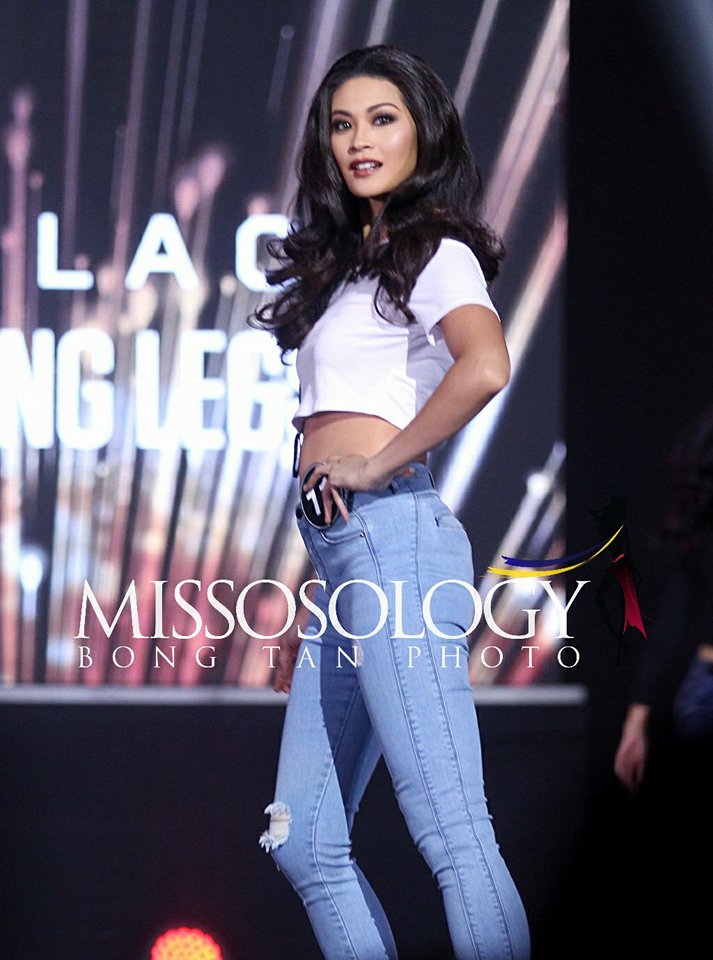 Binibini 11 Aya Abesamis drops to the fourth spot of the latest hot picks. However, it doesn't mean Aya has lost her luster. In fact, her national costume presentation was proof that she is definitely in the game to win the game. The overall looks screams "crown worthy" that it wasn't a surprise she made it to the Top 10 Best in National Costume finalists (alongside Gumabao, Lemonon and Gray, among others). The winning genes runs in her blood so expect her to slay the competition as the finals draws closer.
Rounding up our Top 6 for now are Binibini 17 Ma Ahtisa Manalo and Binibini 3 Muriel Orais. These are two of the most beautiful faces in the competition. And despite not making it to the Top 10 Best in National Costume, they managed to standout during the fashion show with their great stage presence and effortless beauty.
Check out the rest of the list below: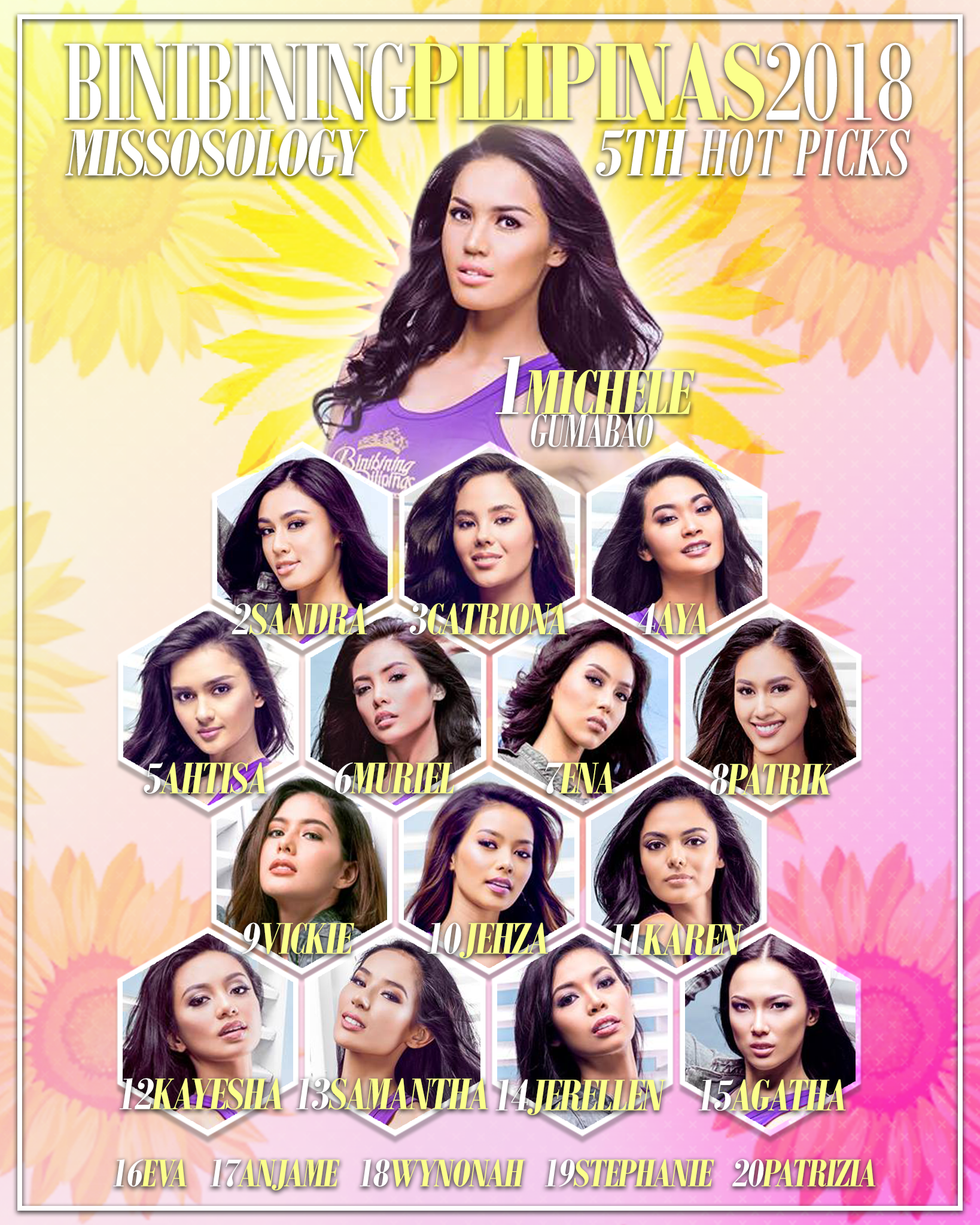 1 #Binibini19 Michele Gumabao
2 #Binibini35 Sandra Lemonon
3 #Binibini20 Catriona Elisa Gray
4 #Binibini11 Maria Andrea Abesamis
5 #Binibini17 Ma Ahtisa Manalo
6 #Binibini3 Muriel Orais
7 #Binibini23 Ena Louis Velasco
8 #Binibini4 Ana Patricia Asturias
9 #Binibini1 Vickie Marie Rushton
10 #Binibini31 Jehza Mae Huelar
11 #Binibini38 Karen Gallman
12 #Binibini10 Kayesha Chua
13 #Binibini14 Samantha Bernardo
14 #Binibini25 Jerellen Rodriguez
15 #Binibini9 Agatha Lei Romero
Bubbling up
16 #Binibini32 Eva Psychee Patalinjug
17 #Binibini21 Anjame Magbitang
18 #Binibini26 Wynonah Van Joy Buot
19 #Binibini33 Stephanie Joy Abellanida
20 #Binibini37 Patrizia Garcia