BB. PILIPINAS 2015 RESULT
Miss Universe Philippines 2015: Pia Wurtzbach #10
Bb. Pilipinas International 2015:  Janicel Lubina #11
Bb. Pilipinas Intercontinental 2015:  Christi Lynn McGarry #19
Bb. Pilipinas Supranational 2015: Rogelie Catacutan #25
Bb. Pilipinas Tourism 2015:  Ann Lorraine Colis #24
1st Runner-up: Hannah Sison 
2nd Runner-up:  Kimverlyn Suiza 
---
The 2014 Binibinis!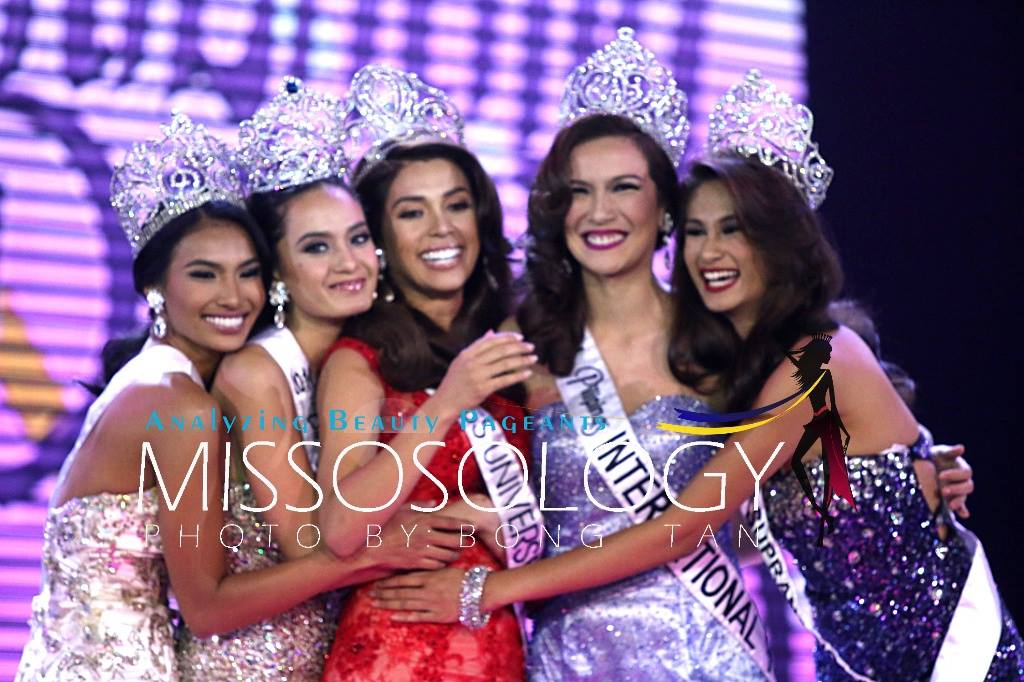 ---
Question and Answer
Suiza: "Philippines has beautiful places and beautiful people. Despite disasters we look forward to beautiful tomorrow.."
Camu: "Int'l personality to have selfie with is Angelina Jolie, for she is an example of a strong woman.."
Sison: How winning a crown is relevant in the wake of conflicts? "I can be a voice to inspire people to help and to unite…"
Gamboa: "I can handle fame by staying true to myself, to my roots. I am a proud to be Filipina…"
Catacutan: "I will marry a man who is less successful than me because love is unconditional."
Wurtzbach: "We should be careful with what we post online. Always think before you click."
Marquez: "Message of peace to Filipinos. Learn the importance of dialogue. If we unite and help one another we will achieve peace."
Yalung: How will you motivate Pacquiao to win fight vs Mayweather? "Tell him to just be yourself."
Colis: "Joining Bb. Pilipinas changed my life because it paved the way for my advocacy, education . Education can change the world."
Lubina:  Successful career or happy home? "We can have both. We can't let challenges change our life. I want to pursue my education to have a happy life."
Malinao:  "A woman is truly successful when she sees the happiness of the people around her and if she has a special someone standing right next to her."
Felizarta:  "My prayer when I woke up this morning is for my family to get here safely coz they mean the world to me."
McGarry:  "I will tell a child who longs for her OFW mother that she sacrifices a lot for her.  Someday she will be with her again."
Peter:  "God's greatest gift to women is giving birth to a child."
Verzosa:  Is it okay for women to court men? "Anything is possible but men should go after women."
---
BB. PILIPINAS 2015 TOP 15 SEMIFINALISTS:
8 Kimverlyn Suiza
14 Princess Camu
28 Hannah Ruth Sison
17 Brenna Cassandra Gamboa
25 Rogelie Catacutan
10 Pia Alonzo Wurtzbach
34 Teresita Ssen Marquez
9 Maolin Yalung
24 Ann Lorraine Colis
11 Janicel Lubina
22 Alaiza Flor Malinao
23 Justine Felizarta
19 Christi Lynn McGarry
22 Anja Vanessa Peter
13 Kylie Verzosa

---
MORE SPECIAL AWARDS 
Miss Philippine Airlines (PAL): Kylie Verzosa #12
Miss Manila Bulletin: Canneile Faith Santos #5
She's So JAG:  Teresita Ssen Marquez #34
Miss Creamsilk:  Pia Wurtzbach #10
BEST in SWIMSUIT:  Janicel Lubina #11
BEST in EVENING GOWN: Janicel Lubina #11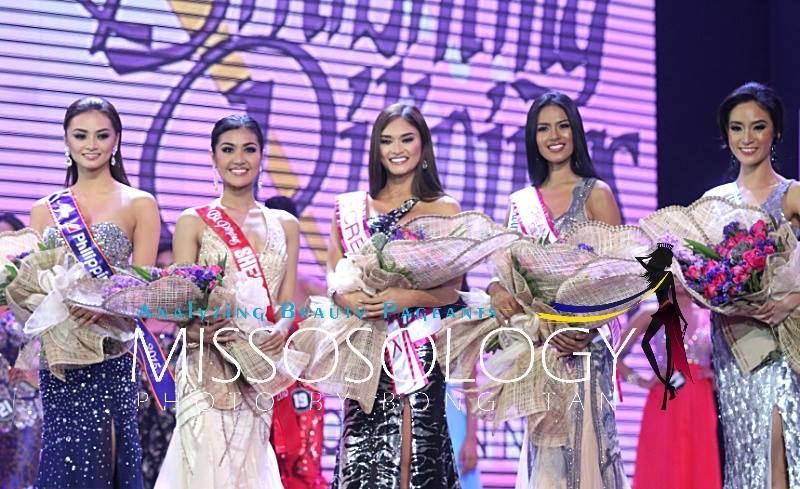 ---
Front runners update!  Pia Wurtzbach is wearing a black gown.  Janicel Lubina is wearing a champagne gown.  Christi McGarry is wearing a red gown.  Hannah Ruth Sison is wearing a pink gown.  Ann Lorraine Colis is wearing a blue gown.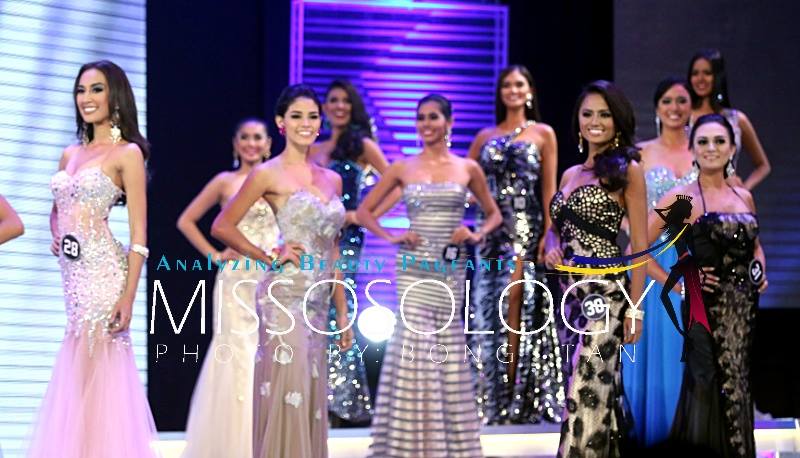 ---
EVENING GOWN COMPETITION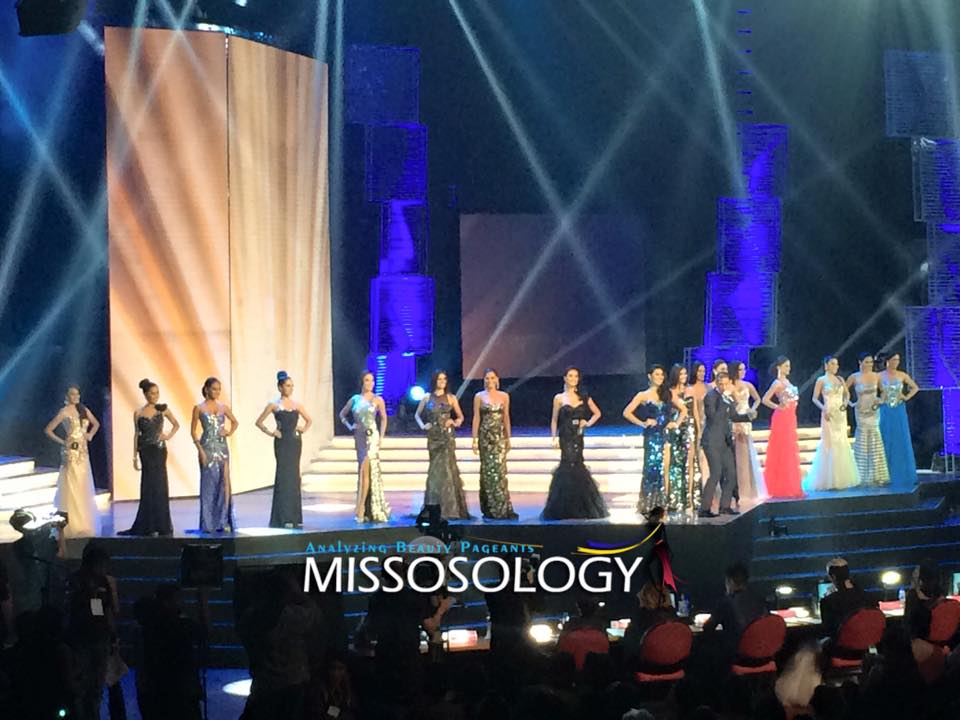 ---
 Janicel Lubina #11 during the swimsuit competition.

---
Toni Gonzaga announced that SMA is now inviting Filipino designers to submit their national costume proposal.. and the chosen costumes will be showcased in the international pageants this year!
---
SWIMSUIT COMPETITION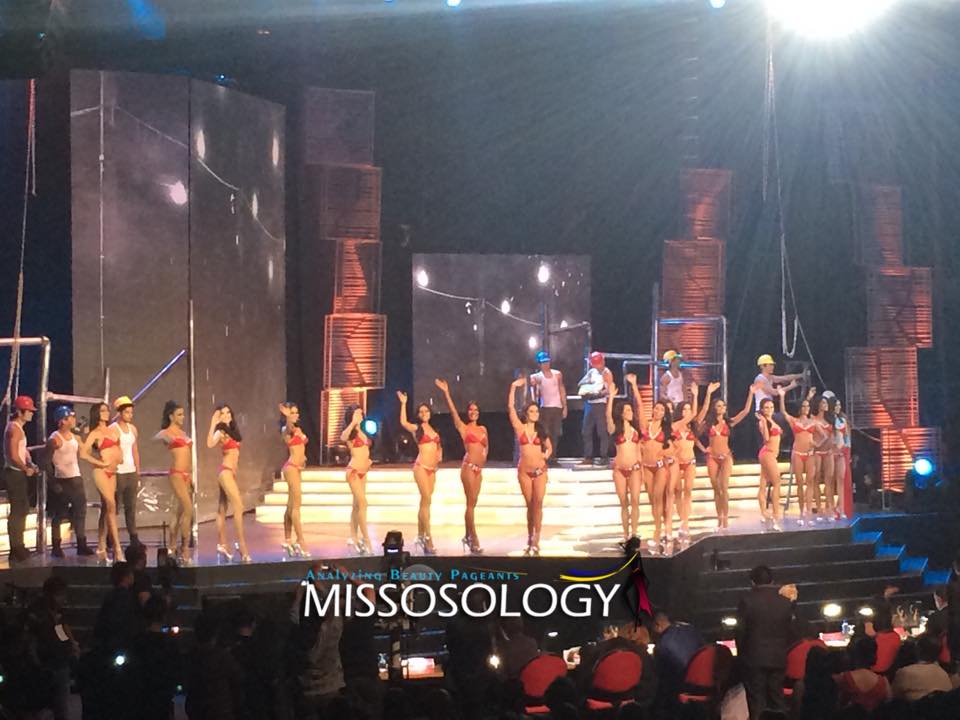 ---
::SPECIAL AWARDS::
Miss Friendship:  Toni Hipolito #6
Best Talen:  Teresita Ssen Marquez #34
Miss Photogenic:  Caneille Faith Santos #5
Best National Costume:  Teresita Ssen Marquez #34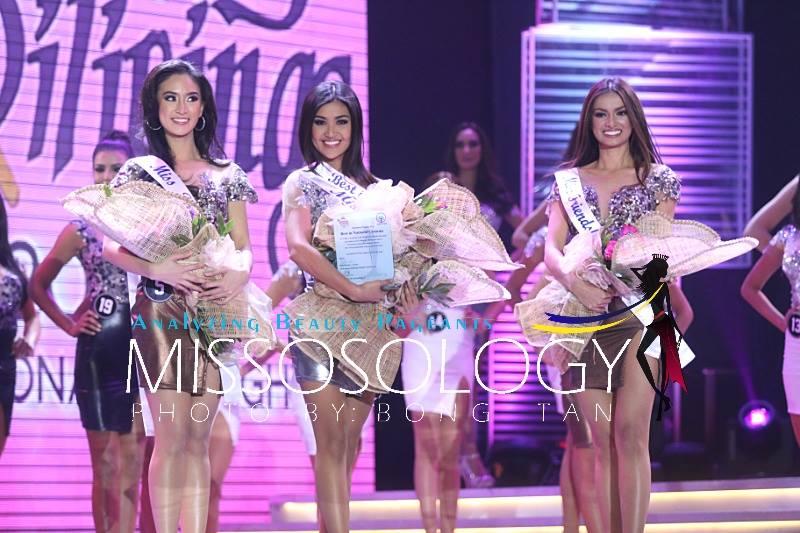 ---
THE JUDGES
Keifer Ravena
Bernard Schneider
Vice Ganda
Sarah Meier
Rep Leni Robredo
Frederick Go
Luis Fernando Lilio
Gregorio ???
Amb Gilles Garachon
Sec Leila de Lima
---
The opening number!!!
And we are ready to rock!  Xiam Lim and Toni Gonzaga are hosting tonight's Bb. Pilipinas 2015 Coronation night!