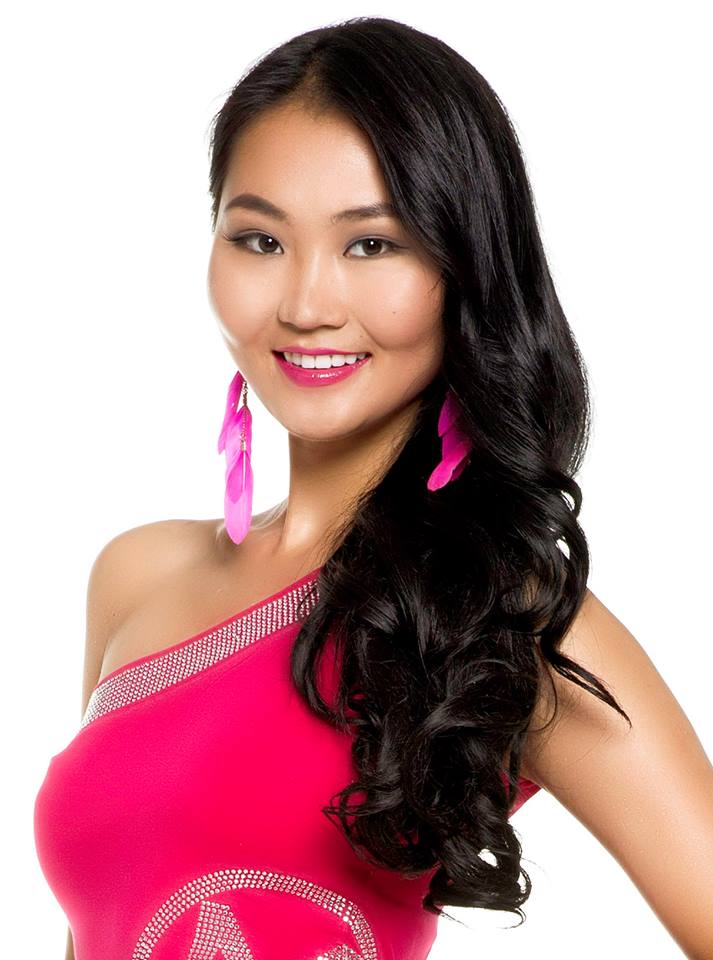 Bayartsetseg Altangerel has been appointed as Mongolia representative to the Miss Earth 2015 pageant. This multilingual beauty – she can speak fluent English, Spanish and French – is no stranger to pageantry.  She competed last year at the Miss International 2014 held Tokyo.  She also vied for the Miss World Mongolia title and settled for the first runner-up position, and winning the all-important "Beauty with a Purpose" award.
Bela, for short, is a direct descendant of the brother of Genghis Khan, and is a Hollywood actress by profession. She is currently part of the case of the hit TV series, "Marco Polo".  Early this year, she had spent three months into the wilderness of Mongolia to film her documentary project "Back to the Roots", where she battled extreme weather conditions and endured a nomadic lifestyle.
Bela will now try her luck at the international finals of Miss Earth on December 5 which will be held in Vienna, Austria. Her country first participated at Miss Earth in 2005 and made a return in 2010. Last year, Idersaikhan Tugsuu made history for Mongolia by placing as one of the Top 8 semifinalists at Miss Earth 2014 pageant.
Mongolia is currently ranked 97th at the Big4 Ranking [CLICK HERE] which is an improvement from their 106th position in 2011. Will Bayartsetseg Altangerel finally clinch Mongolia's first Big4 crown or at least land once again at the semis? Will her experience be enough to compete against the bevy of beauties that will flock in Vienna for the Miss Earth finals?