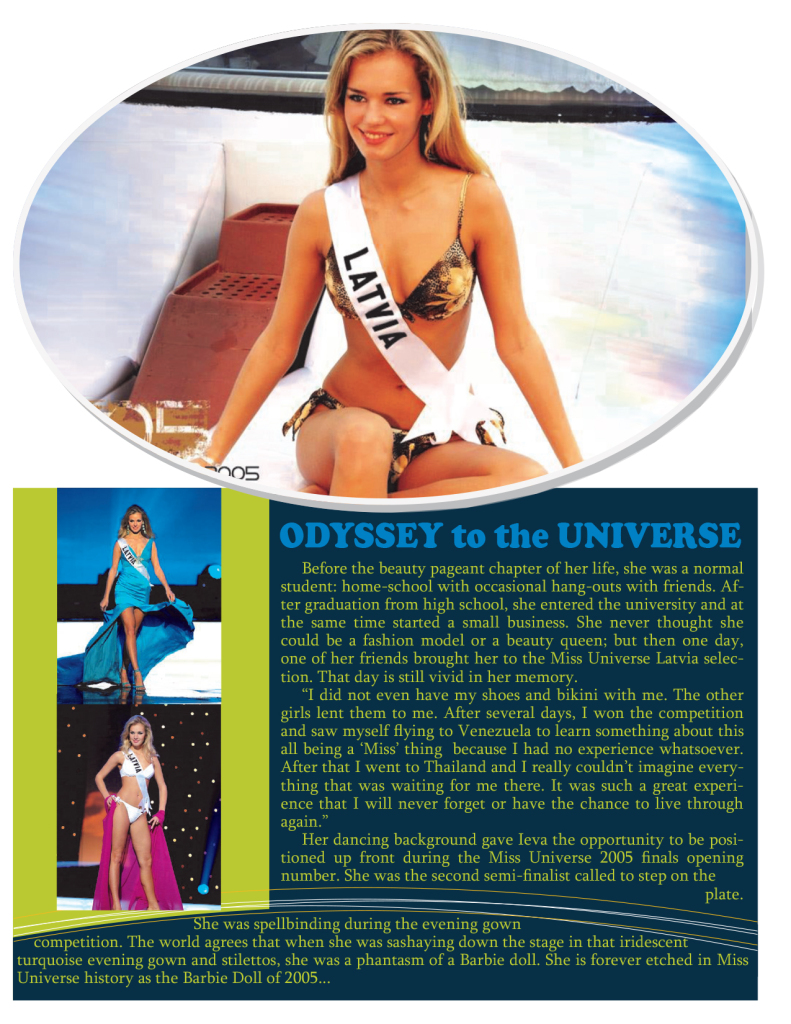 We seldom see a woman gracing beauty pageants with outstanding talent and at the same time, a stand-out beauty.
What more if she looks like the Barbie doll that we know?
This is dedicated to the BEAUTY whom I rooted for in one of the most spectacular editions of Miss Universe.
Leaf through the pages and learn the beauty that is 'within' this magnificent BEAUTY.

Below are some of her masterpieces. (I really like the one with a woman in pink dress sittin by the seashore.

Special thanks to the barbie doll herself, Ieva Kokorevica, for the time she spent answering my questions, for chatting with me
, for the inputs to iron out the final look of the article, for sending me tons of photos that her worldwide fans have never seen in the past,
and most of all, for sharing her life to the beauty pageant fans. You will always be my Miss Universe 2005.