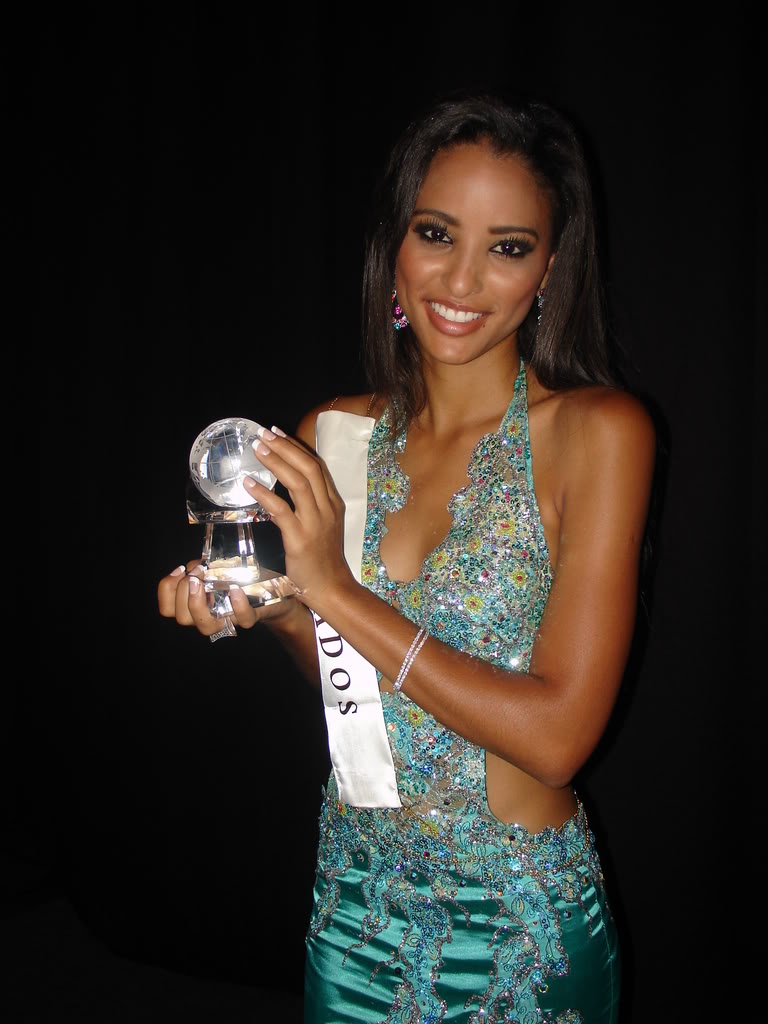 Barbados, [Big4 Rank 111] a small independent nation on the edge of the Caribbean, is yet to win the Miss World crown but this country should be proud of its beauties. Just recently, with the reigning Miss World Megan Young in attendance, the island nation crowned the beautiful Zoe Trotman. Will she be included in the list of Barbadian beauties that made their mark at the Miss World pageant? Here's a quick look on the three Barbadian women who shined in the international arena.
Linda Yvonne Field became the first Barbadian to be in the semis of Miss World. Her green eyes and pale skin became an object of criticisms among the Barbadians during the Miss World 1974 contest. Later, Yvonne became involved in a scandalous story about torrid sex and drug abuse involving a British rock star.
Natalie Griffith was fast tracked into the semis of Miss World 2008 after wowing the judges with her cool voice. Natalie came out as the leader of the talent pack with her powerful rendition of Don't Rain On My Parade. She became a celebrity in Barbados for being the first Barbadian in decades to penetrate the semis of Miss World.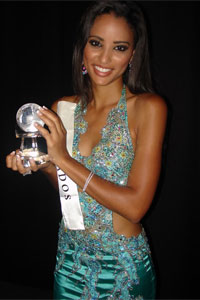 Leah Marville is perhaps the best Barbadian beauty to ever compete at Miss World. Beauty pageant watchers and missosologists from around the world were so shocked that she was not included in the semis of Miss World 2009.  But there is no denying her beauty and grace. She received the Continental Queen of Caribbean award as well as the Missosology' People's Choice Award.