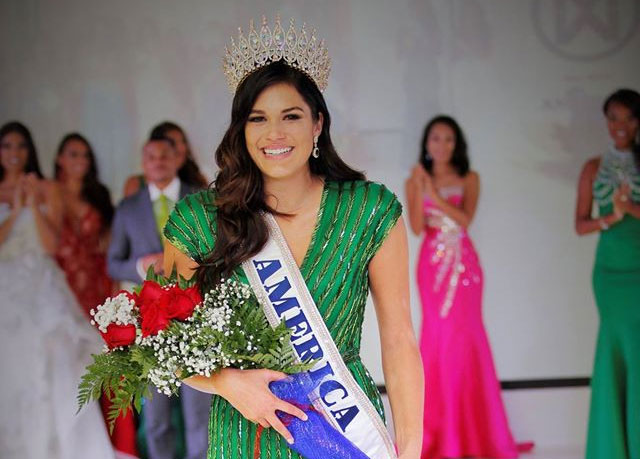 Audra Mari, 22 years of age and 5'10.5″ tall, who hails from Fargo, North Dakota won the Miss World America 2016 title. She was crowned in a finals night held at Gaylord National Resort in National Harbor, Maryland, on Friday night, July 8. Audra will serve as the host contestant of the Miss World 2016 pageant with the finale set on December 20 in Washington D.C.
Audra Mari's victory marks her first national title after finishing as first runner-up in Miss Teen USA 2011 and Miss USA 2014. Her current advocacy is centered on stopping bullying which is a very rampant problem in the United States today.
Twenty eight ladies from across United States competed for the title. Shivali Patel of North Carolina finished as first runner-up while Sasha Perea of District of Columbia is the second runner-up. Currently, the United States boasts three Miss World winners – Marjorie Wallace (1973), Gina Tolleson (1990) and Alexandria Mills (2010).