There is no doubt that expectations run high with it comes to Valerie Weigmann's chances at Miss World 2014. At least that was the mood a few weeks back. Now that she has not been shortlisted in the Beach Fashion Awards – a highly perplexing situation considering that Valerie possesses a vavavoom body – it seems that her chances to win the crown and the prospect of a back-to-back win are virtually non-existent.
Taking into account that if your predecessor is a Miss World winner, you usually become a clapper, Valerie's best chances to redeem her tepid campaign for the crown is to at least prevent that from happening. Reality dictates that she will not win the crown and the only realistic aim now is to go for at least a semis placement or Top 5 finish.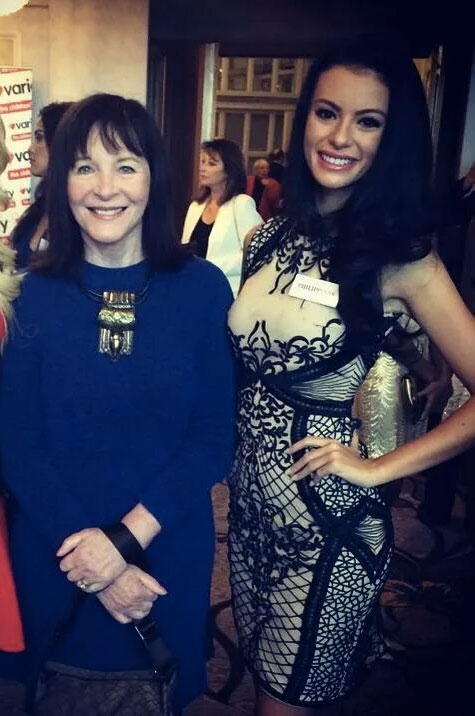 Valerie with Julia Morley 
Valerie can go further though. She can easily be one of the runners-up and she has still all the chances. The first avenue that she can rely on is her Beauty with a Purpose project. Valerie genuinely cares for the indigenous people in the Philippines having encountered a hungry indigent child in Manila. She works hard for the betterment of their lives and has raised a lot of funds to further their cause. This is an important aspect of the Miss World competition and Valerie has a good chance to win this award and propel her to the semis.
Valerie's work on Philippine indigenous people is one of the Top 10 Beauty with a Purpose projects
The second path that Valerie can take is similar to what Gibraltar took last year. Valerie can barge in to the final cut if the Filipinos can muster enough votes by downloading the Miss World app and continue to vote for Valerie. But this is a very risky strategy considering that other countries have even superior get-out-to-vote mechanisms.
Indeed, Valerie's prospect for a semis finish is still very bright. The Miss World 2014 competition is anybody's ballgame as of the moment and given the track record of the pageant, we could have a surprise winner. And remember 2014 is the Year of Surprises (contrast that to 2013 which Missosology officially declared as the Year of Excitement). So hold your breaths. We are in for a roller coaster ride.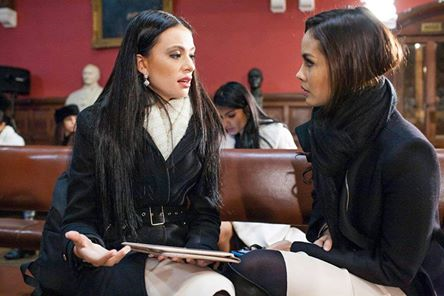 Valerie discussing with Miss World 2013 Megan Young during the Oxford Debate