All eyes are on the sunny island of Puerto Rico, as the 70th Miss World pageant officially kicks off. After two years of waiting, more than 100 candidates are set to battle it out for the elusive "blue crown". As the contestants are busy with arrivals and registrations, our pool of editors and correspondents listed down the most impressive candidates so far for our Third Hot Picks.
Leading our Third Hot Picks is the stunning Alejandra Conde of Venezuela. After years of luckless campaigns, it seems the powerhouse country has found the formula to finally make a return in the Top 5 or even win its seventh Miss World crown. The momentum is on Alejandra's side as she is one of the most popular candidates at the moment. This 24-year-old medical student has spent the past year polishing herself and working on her her social projects. Alejandra is definitely ready to win it all for Venezuela.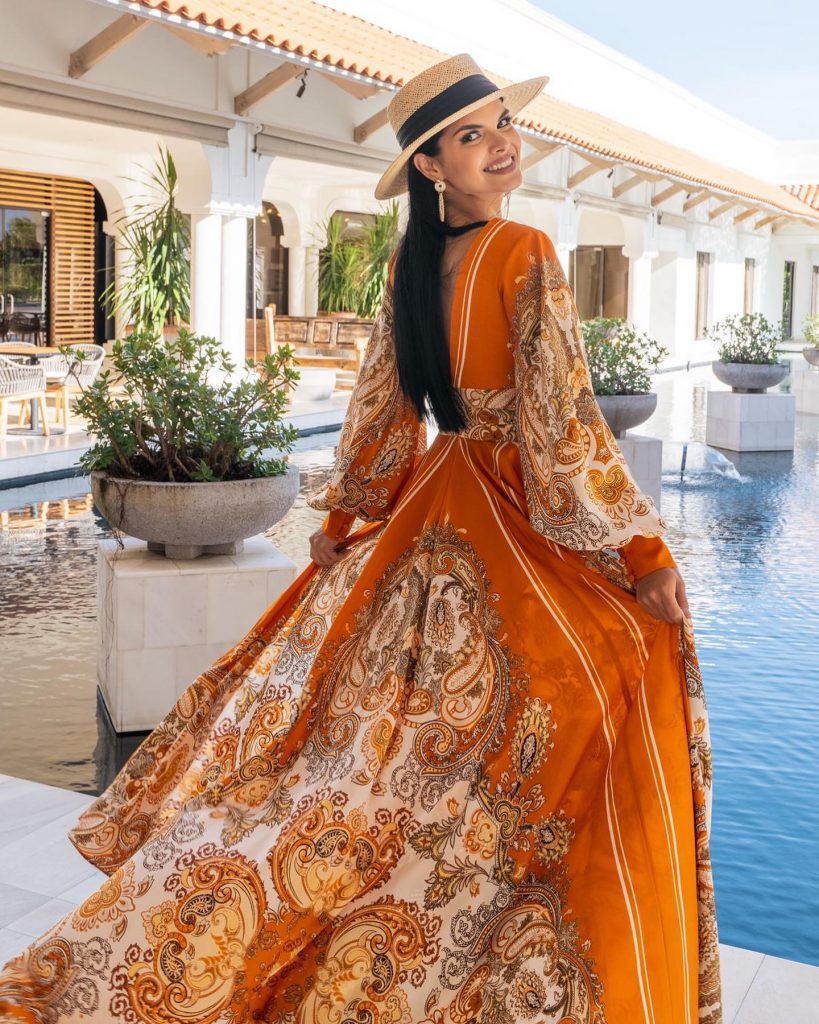 Not far behind is 23-year-old financial information exchange analyst Manasa Varanasi of India, who is already a formidable contender for the crown the moment she landed in Puerto Rico. This girl is eloquent! Manasa speaks with so much passion (which was very evident in her Beauty Talks episode with Missosology). If Miss World is looking for a spokesperson who walks the talk, then Manasa surely fits the bill.
Zooming up to the third spot is Poland's Karolina Bielawska. Not as popular as the other delegates, but this 22-year-old masters degree in management student will make her a great ambassador given her dedication to her volunteer works. She even organised a pop-up Covid-19 vaccination centre for the homeless! Aside from that, she is also well-spoken and one day hopes to become a motivational speaker.
Completing the Top 5 for now are Cote d'Ivoire's Olivia Yacé, who is a major favorite on social media with her beauty and charm, and the host delegate Aryam Díaz of Puerto Rico, who has shown much improvement since her national crowning.
Check out the complete list below:
1 Venezuela, Alejandra Conde
2 India, Manasa Varanasi
3 Poland, Karolina Bielawska
4 Cote d'Ivoire, Olivia Yacé
5 Puerto Rico, Aryam Díaz
6 South Africa, Shudufhadzo Musida
7 France, April Benayoum
8 Malaysia, Lavanya Sivaji
9 Colombia, Andrea Aguilera
10 Philippines, Tracy Perez
11 Somalia, Khadija Omar
12 Bahamas, Sienna Evans
13 Mexico, Karolina Vidales
14 Indonesia, Carla Yules
15 United States, Shree Saini
16 Uganda, Elizabeth Bagaya
17 Vietnam, Đỗ Thị Hà
18 Paraguay, Bethania Borba
19 Jamaica, Khalia Hall
20 Ireland, Pamela Uba
21 Czech Republic, Karolína Kopíncová
22 Brazil, Caroline Teixeira
23 Cameroon, Audrey Monkam
24 England, Rehema Muthamia
25 Dominican Republic, Emmy Pena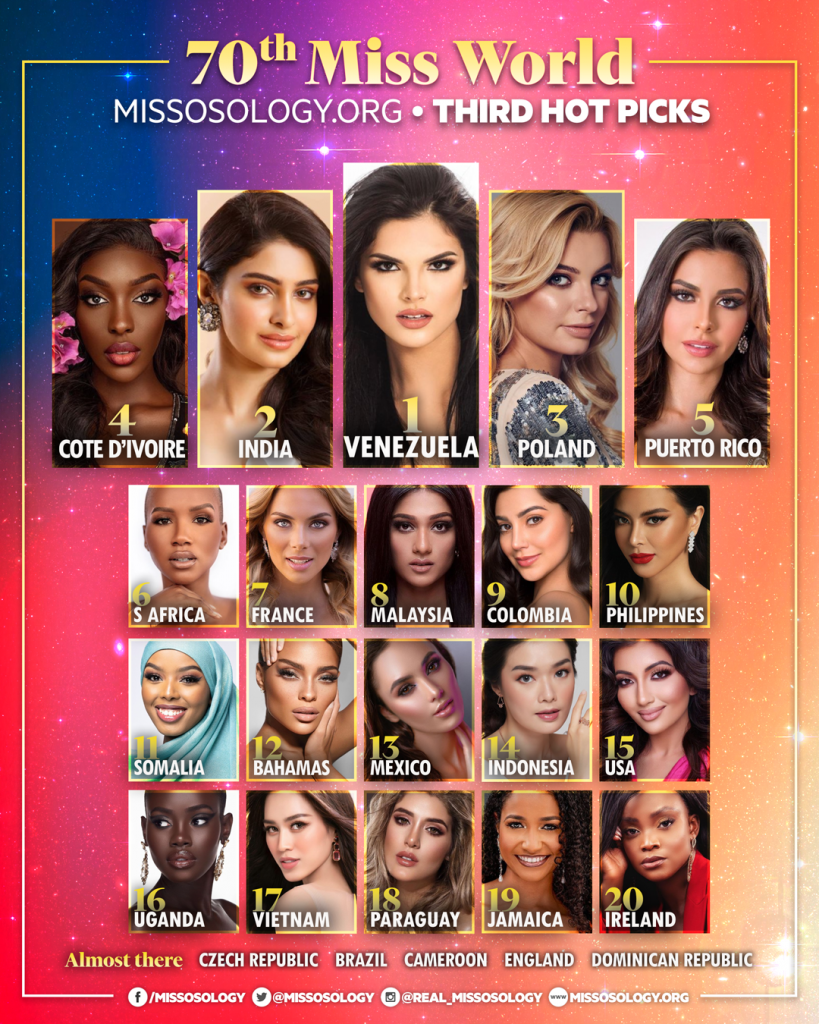 Follow Missosology's social media pages for more updates. Missosology.Org