Excitement has been building among pageant fans as the Miss World pageant officially announced that its 70th edition will be held in Puerto Rico in December, the first time the oldest Big5 pageant will take place in a Spanish-speaking nation.
Miss World may not be as "glamorous" as the other pageants – as it does not have flamboyant preliminary stage shows – but it remains significant and relevant because of its noble mission to serve the less fortunate through its Beauty with a Purpose project. but the Puerto Rico staging of the contest is proving to be one promising event despite the threats of the pandemic.
From the many delegates who have already been selected, we have compiled the ones who are potential "front-runners" in the competition.
Leading the race at the moment is Indonesia's Pricilia Carla Yules. The 24-year-old model has been preparing for the Miss World competition for more than a year and has since emerged as an early favorite for the crown. She comes from one of the powerhouse countries in Miss World, which produces notable BWAP projects, so expect nothing but the best from this beauty.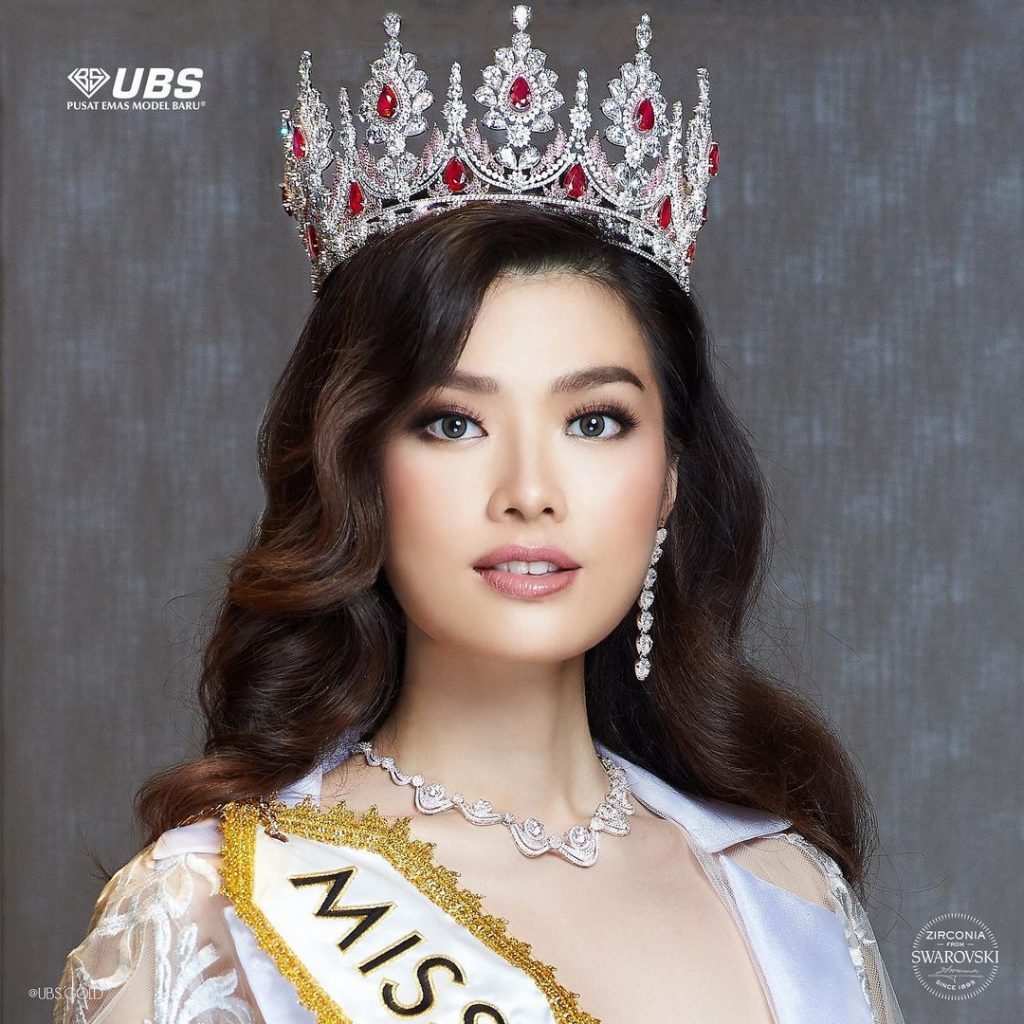 Not far behind is the recently crowned Manasa Varanasi of India. The 23-year-old financial information exchange analyst is well-spoken, something that is common with most Indian representatives to Miss World. With her lean figure, great stage presence and charismatic stature, Manasa will be a formidable contender once she steps in Puerto Rico.
Down two places but still among the top contenders for the crown is Shudufhadzo Musida of South Africa. The 24-year-old advocate for children and women empowerment as well as mental health has been working hard about her advocacy, with her #MindfulMondays sessions on Instagram.
Completing the Top 5 for now are Karolína Kopíncová of the Czech Republic and Alejandra Conde of Venezuela.
Check out the complete list below:
1 Indonesia, Pricilia Carla Yules
2 India, Manasa Varanasi
3 South Africa, Shudufhadzo Musida
4 Czech Republic, Karolína Kopíncová
5 Venezuela, Alejandra Conde
6 Trinidad & Tobago, Jeanine Brandt
7 Vietnam, Đỗ Thị Hà
8 Tanzania, Rose Manfere
9 Bolivia, Alondra Mercado
10 Slovakia, Leona Novoberdaliu
11 Panama, Krysthelle Barretto
12 Ecuador, Ámar Pacheco
13 Spain, Ana García
14 Japan, Maria Kaneya
15 Nicaragua, Sheynnis Palacios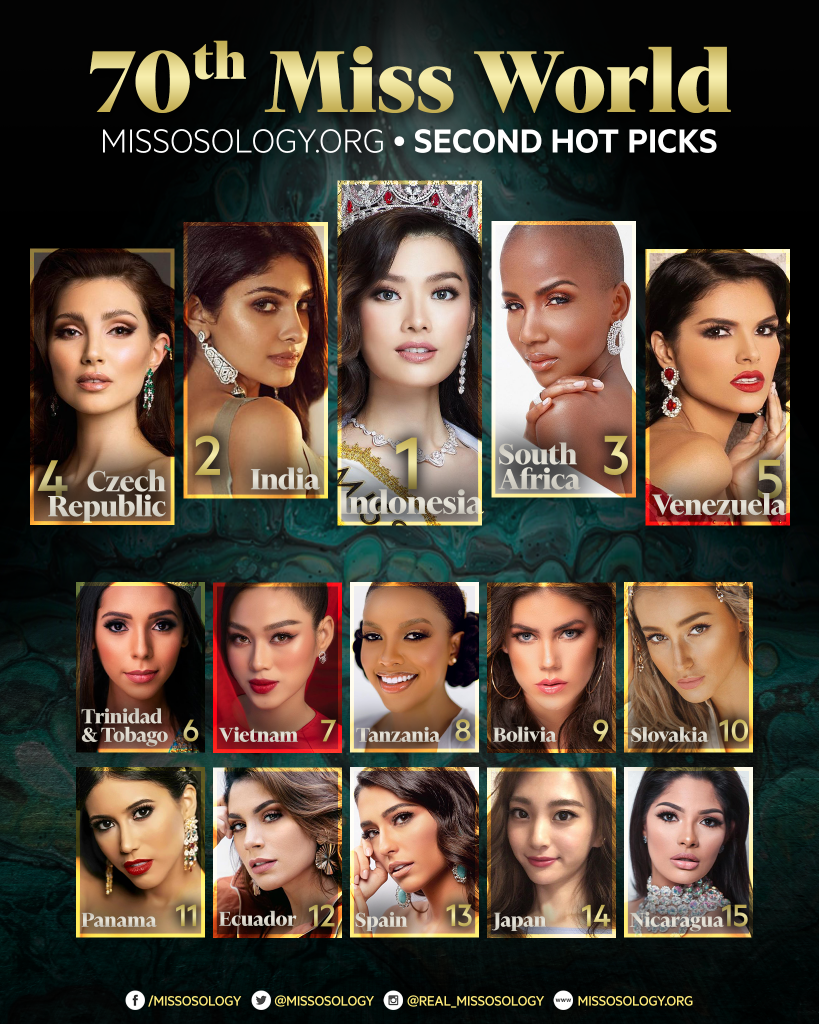 Follow Missosology's social media pages for more updates. Missosology.Org