After a long and ardous wait, the 69th Miss Universe competition is finally concluding on Sunday, May 16 (Monday, May 17 in Asia) in Hollywood, Florida. Despite the global pandemic, Miss Universe remains the most highly anticipated pageant event. Despite the absence of tours and events due to health restrictions, Miss Universe still has many ways to redeem itself. One of them is to crown a worthy winner!
As a tradition, we consolidated the entries of Missosology's resident pageant experts and seasoned correspondents about their overall impression this year. Truth be told that there was no unanimous decision when it comes to the selection on who will be the number 1 in the Final Hot Picks. This is a clear indication of how intense the competition is. However, after several passionate discussions among the team, the choice became clearer. It has to be Miss India, Adline Castellino.
Given how this lady survived Covid-19 and managed to fly more than 8,000 miles just to represent her country in the biggest pageant stage is enough proof that India's Adline Castelino is in the game to win the game. Despite the difficult situation that her country is facing due to the pandemic, Adline brought her A-game in Florida, enchanting everyone with her renewed confidence and unassuming beauty during the preliminary swimsuit and evening gown. She has the gift of gab and perfectly fits the mold of an IMG/Endeavour era Miss Universe winner. But for us, her winning moment was the national costume show where she showcased her true, authentic Indian heart without the need for flashy and humongous costume pieces. There is no doubt among our panel of experts that Adline has what it takes to be the winner, especially with her dedication to her causes closest to her heart.
Back to reclaim her spot in the Top 5 is Peru's Janick Maceta. She is the personification of "knowing when to peak". Just when we thought she was losing momentum, Janick gave us a solid prelims performance. Her Beauty Talks interview with Missosology is proof that she can compete head-to-head with the best speakers in the batch come the all-important Q&A. She's intelligent, full of class, well-experienced and her beauty won the hearts of many. This former Miss Supranational runner-up also exudes a magnetic charisma which could change the course for Peru in the IMG-era Miss Universe. To put it bluntly, she could be the next Miss Universe!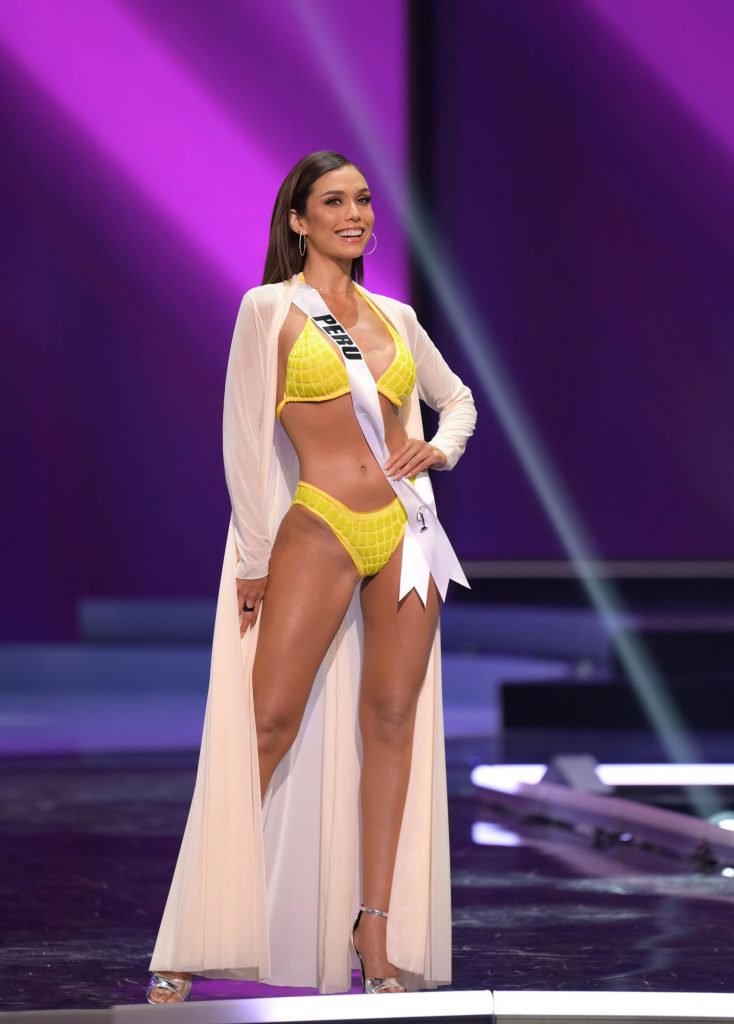 In third place is the beauty that is Rabiya Mateo of the Philippines. Never mind the negativities that surrounded her over the past few days. Rabiyas interviews before and during the pageant are proof that she is genuine and has a great rapport with anyone she talks to. She has proven that she is quick-witted, communicates well, and has a solid stand on social issues – one that the Miss Universe competition is looking for in a winner over the past couple of years. Rabiya also knows exactly how to present herself onstage, too, and she was able to show that in her preliminary swimsuit performance.
In fourth place is Romania's Bianca Tirsin. Although the pressure is very evident for her to give Romania its first ever placement in Miss Universe, Bianca is unfazed, giving us a spectacular show during the preliminaries. Miss International and Miss Supranational experiences definitely came in handy as she was a pro on stage! She is intelligent, hardworking, has a good command of the Engligh language, and is above all a breath of fresh air. Her beauty has the universal appeal and we hope that her chances rests upon her inherent strength and not on the sash weight.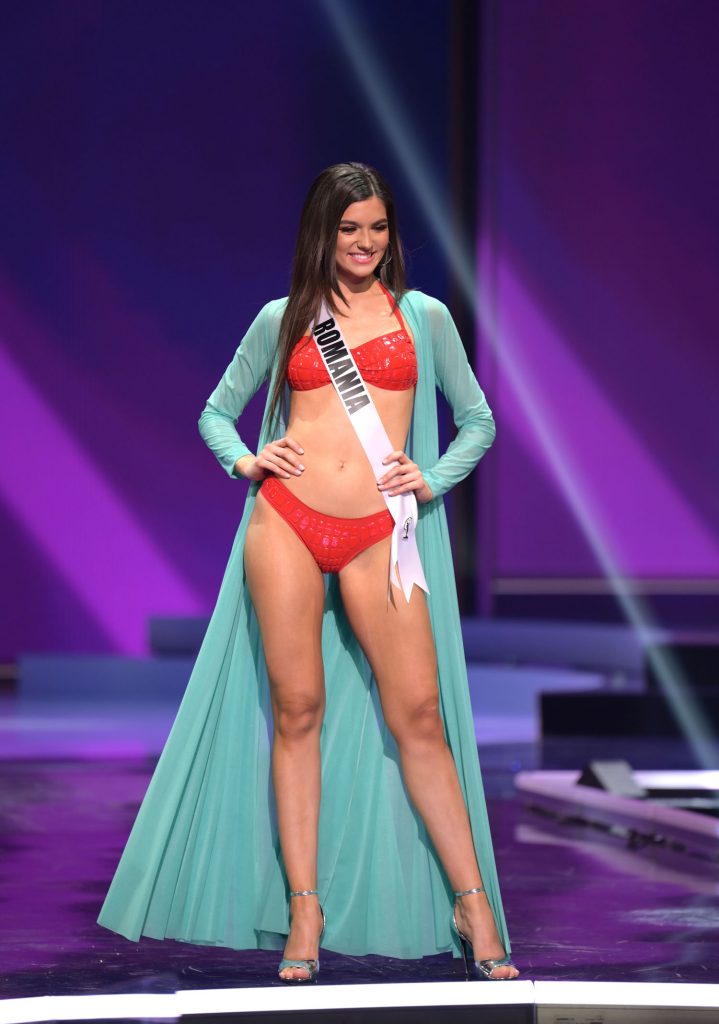 Occupying the fifth place is the phenomenal Amanda Obdam of Thailand. Her preliminary performance has proven that she definitely has the international appeal and magnetic stage presence. She is marketable and relatable. Thailand is pretty much hungry for the crown which they last won more than three decades ago. Despite the wonderful wardrobes and accessories that they bring every year, they always fall short of capturing the crown, not even a runner-up placement. If Amanda does everything right on Sunday night (read: nail the final Q&A), she might take the crown and it will be a momentous victory for Thailand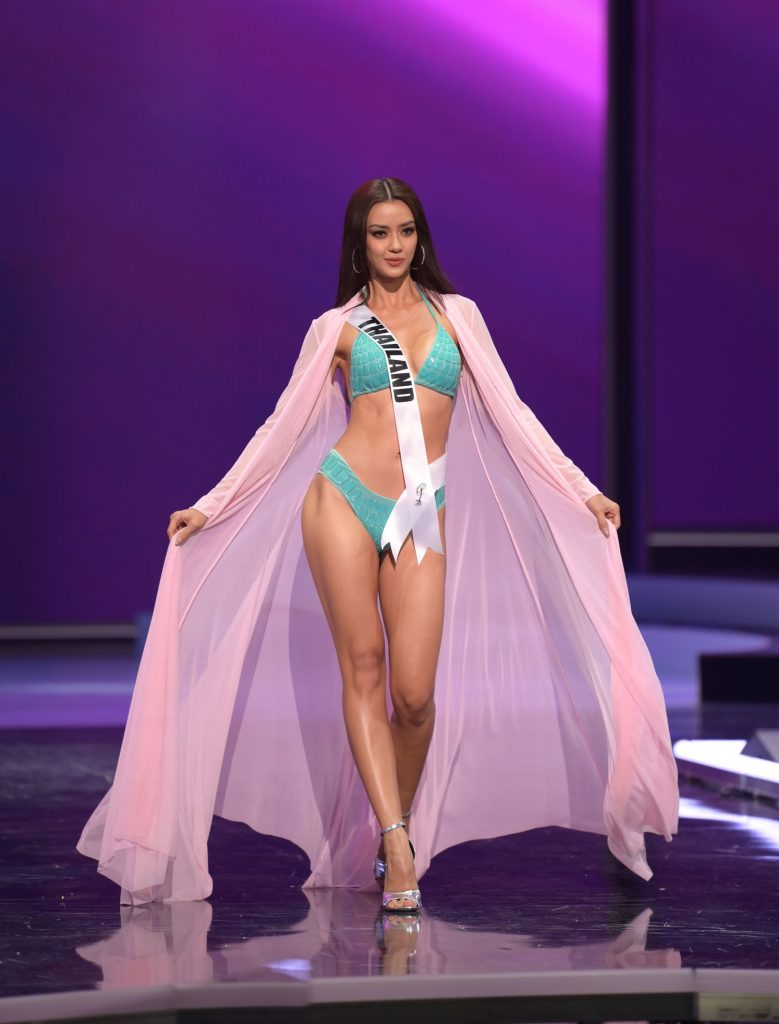 Also worth noting is Estefanía Soto of Puerto Rico who will continue to keep the Puerto Rican momentum that they regained in 2018 after several years of failing to make the first cut. Estefanía has a beautiful face and a statuesque figure, but her main strength is the fact that she is very comfortable to speak in English while in public. We always trust the Puerto Rican ladies to deliver when it really matters, and Estefania is proof that Puerto Rico is indeed a powerhouse in Miss Universe.
Andrea Meza of Mexico has showcased her improvement in communication skills, talking actively about her advocacy against street harassment. But in the prelims, she has proven that is is a force to reckon with in any segment of the competition/ She's intelligent, full of class and her beauty won the hearts of many. Mexico's quest for their third crown is a relentless annual pursuit. Keep an eye on Andrea!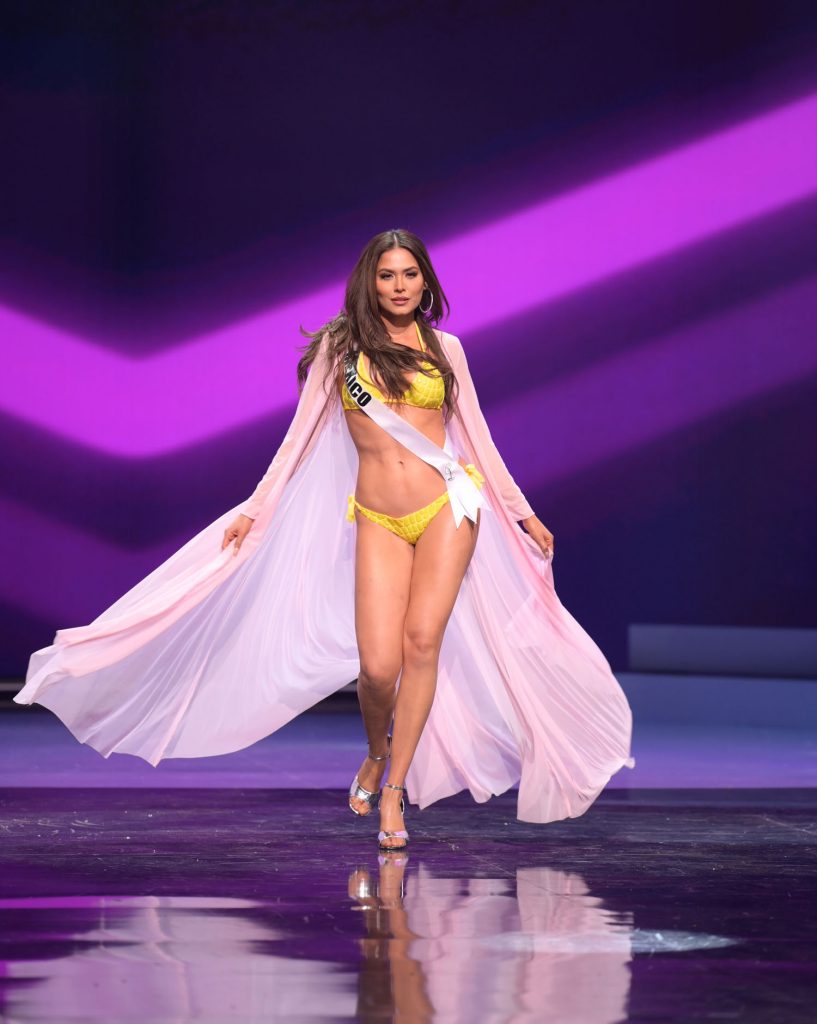 Brazil's Julia Gama is the ray of sunshine in the competition. Very friendly and bubbly, her radiant personality is just shining through out the preliminaries. But beyond that, these she knows exactly how to work it when it matters the most. Overall, we believe that Julia is one of the main contenders from the Americas.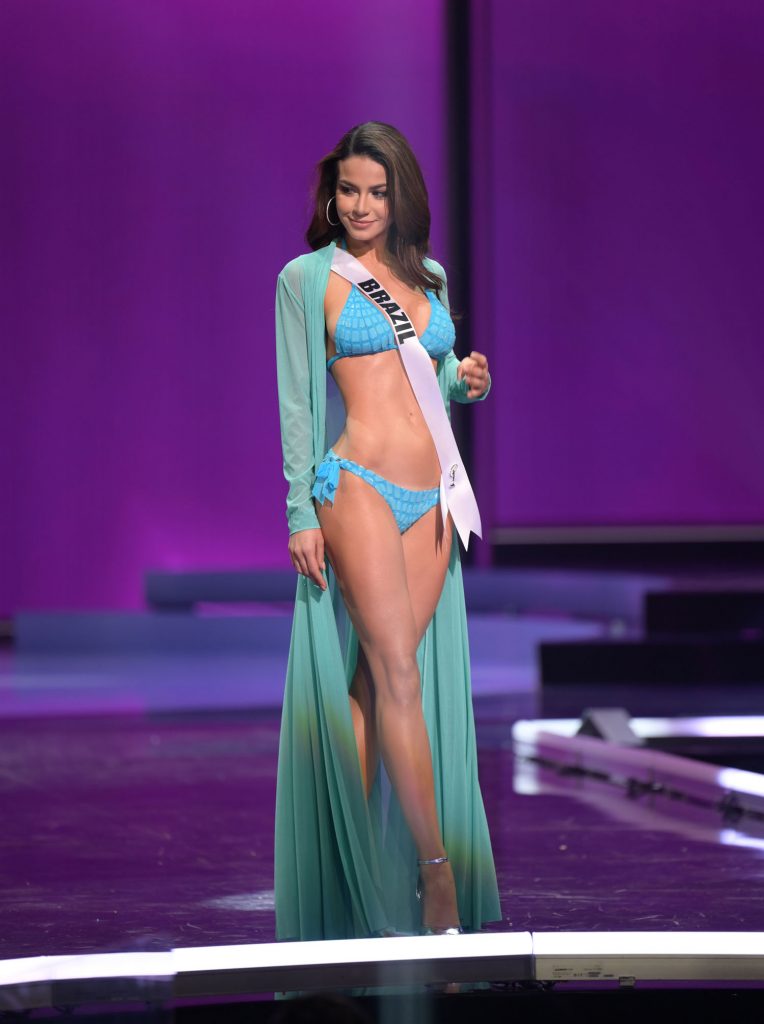 Costa Rica's Ivonne Cerdas is the biggest surprise of the prelims. It took her three tries before finally making it to Miss Universe so her hunger for the moment was evident. She was on point in both rounds of the prelims and we also expect her to nail the closed door interview based on her past interviews.
Finally, Jamaica's Miqueal-Symone Williams could easily put Jamaica into the game with her wit, charm and personality. Jamaica had numerous titles at Miss World, yet it remains crownless at Miss Universe. We would love to see a winner from country that has yet to win the Miss Universe crown and Miqueal-Symone could be Jamaica's first.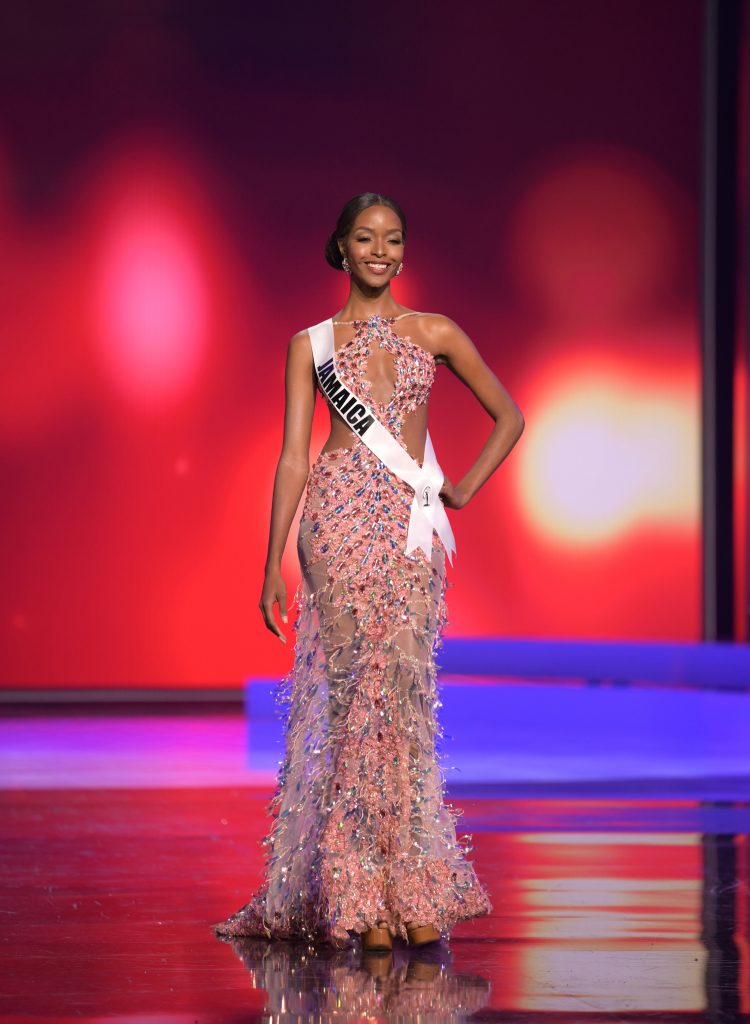 Check out the full list of our Final Hot Picks below:
1 India, Adline Castelino
2 Peru, Janick Maceta
3 Philippines, Rabiya Mateo
4 Romania, Bianca Lorena Tirsin
5 Thailand, Amanda Obdam
6 Puerto Rico, Estefanía Soto
7 Mexico, Andrea Meza
8 Brazil, Julia Gama
9 Costa Rica, Ivonne Cerdas
10 Jamaica, Miqueal-Symone Williams
11 Venezuela, Mariángel Villasmil
12 USA, Asya Branch
13 Nepal, Anshika Sharma
14 Cameroon, Angele Kossinda
15 Nicaragua, Ana Marcelo
16 Colombia, Laura Olascuaga
17 Curacao, Chantal Wiertz
18 South Africa, Natasha Joubert
19 Canada, Nova Stevens
20 Bolivia, Lenka Nemer
21 Finland, Viivi Altonen
22 Australia, Maria Thattil
23 Iceland, Elísabet Hulda Snorradóttir
24 Vietnam, Nguyễn Trần Khánh Vân
25 Great Britain, Jeanette Akua