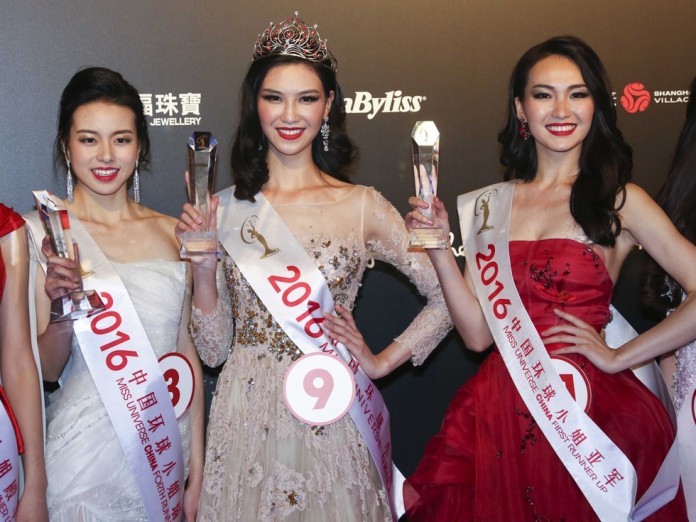 Li Zhinyeng (center), a 6'1″ tall beauty from Shanghai won the Miss Universe China 2016 title. She will represent China at the Miss Universe contest which will be held in the Philippines next year. Ren Shuai (right) from Lioaning was hailed as the first runner-up while Han Chuyun from Fujian Province is the second runner-up.
来自上海的李珍颖(右二)最终脱颖而出,成为新晋2016中国环球小姐。她将代表中国参加明年1月在菲律宾举行的环球小姐全球总决赛。来自辽宁的任帅(右一)和来自福建的韩楚云(左二)分获亚军和季军。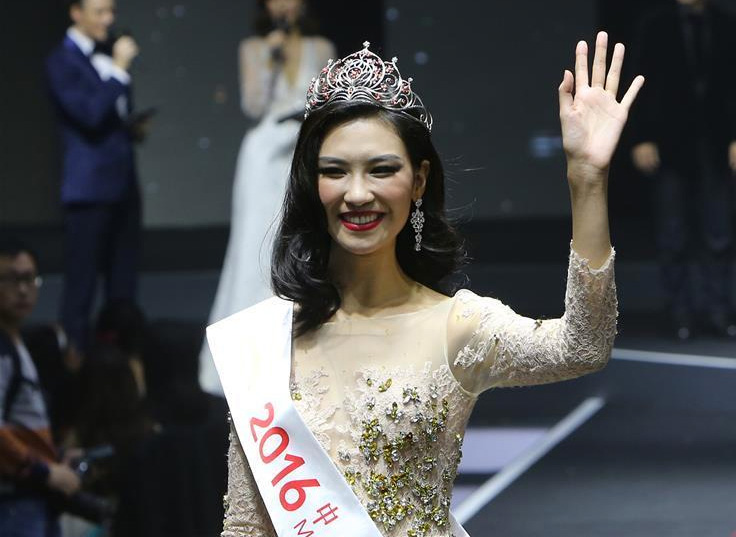 The Miss Universe pageant began in 1952 in the United States and the Miss Universe China National Director Yue-Sai Kan highlighted the fact that the pageant is also involved in several charity projects.
环球小姐是全球最顶级的选美比赛之一,于1952年在美国创立。环球小姐中国区总裁靳羽西表示,环球小姐不仅仅是一个普通的选美比赛,更是一个通过美来传播慈善的平台。
This year's pageant was formatted to reflect a reality TV format. Every stage of the contest were broadcasted to make it more interactive. Training sessions including several behind the scenes clips were also broadcasted.
值得一提的是,本次环球小姐中国区大赛采用了时下新兴的媒介手段与观众保持实时互动。全程直播了整个培训营及总决赛,及时分享环球小姐的台前幕后,助力传播环姐的正能量。