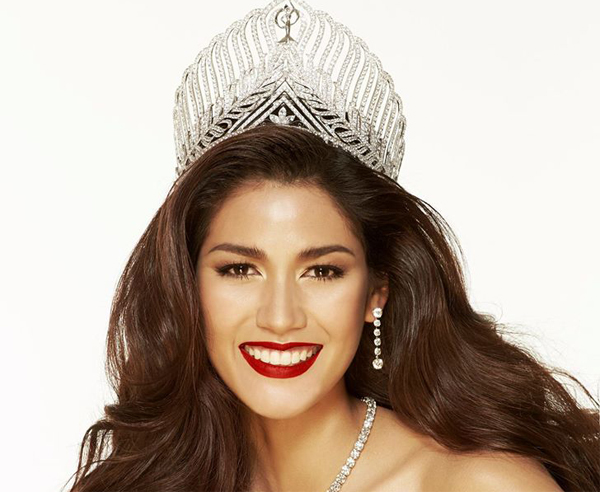 ภาพอย่างเป็นทางการล่าสุดของ อนิพรณ์ เฉลิมบูรณะวงศ์ แสดงให้เห็นถึงความพร้อมของผู้หญิงคนหนึ่งที่จะไปยังจักรวาล. ภายใต้การดูแลของเจ้าของการประกวดคนใหม่ สิ่งที่เรียกว่า ทรัมช้อยส์ คงจะหมดสิ้นไปแน่นอน และภายใต้เจ้าของใหม่นี้ ทำให้เกิดมีความคาดหวังว่าจะมีกระบวนการคัดเลือกที่โปร่งใสและยุติธรรมโดยปราศจากเงื่อนไขทางการเมือง มากยิ่งขึ้น นั่นหมายความว่า อนิพรณ์ อาจจะเป็นผู้ที่เปิดศักราชใหม่ของการเข้ารอบในการประกวดนางงามจักรวาลอีกครั้ง หลังจากที่ประเทศไทยห่างหายการเข้ารอบไปหลายปี
The latest official photos of Aniporn Chalermburanawong shows a woman that is ready to take the universe. Now, under the new ownership, the Miss Universe pageant will no longer have this so-called Trump Picks. Expect to have a fairer selection process without any politics. This would mean that Aniporn will have a greater chances of ending the drought of Thailand at Miss Universe. 
อีกเหตุผลที่สนับสนุนความน่าจะเป็นในการเข้ารอบคือการที่เจ้าของการจัดการประกวดรายใหม่คือ IMG ซึ่งคงจะมุ่งเน้นมองหานางงามที่มีทักษะการเป็นนางแบบอย่างแน่นอน ในฐานะนางแบบมืออาชีพ อนิพรณ์ ได้เปรียบแน่นอน. ยิ่งไปกว่านั้น อนิพรณ์ ยังมีความสวยที่ทุกคนต่างยอมรับ และมีรูปร่างที่สวยสมบูรณ์แบบ เมื่อรวมกับความเป็นคนอ่อนน้อมถ่อมตนและเสียสละเพื่อส่วนรวม ด้วยแล้ว ไม่ต้องสงสัยเลยว่า ตัวแทนของไทยในการประกวดนางงามจักรวาลปีนี้แข็งแกร่ง STRONG !! แน่นอน
Also, the new owner will definitely put emphasis on modelling skills. Aniporn, as a model, will certainly have an advantage. Her beauty is undeniable and her body is in perfect shape. Add her humility and dedication and without any doubt, Thailand is very strong at Miss Universe this year!