Стали известны российские участницы международных конкурсов красоты «Мисс мира» и «Мисс Вселенная». Об этом сообщает официальный сайт национального конкурса «Мисс Россия».
The official website has of Miss Russia has recently announced on who will represent Russia at Miss World and Miss Universe contests.
Финал «Мисс мира – 2016» пройдет 18 декабря в Вашингтоне. В нем примет участие «Мисс Россия» Яна Добровольская.
Participating at Miss World is Miss Russia 2016 Yana Dobrovolskaya. The finals will be held on December 18 in the United States.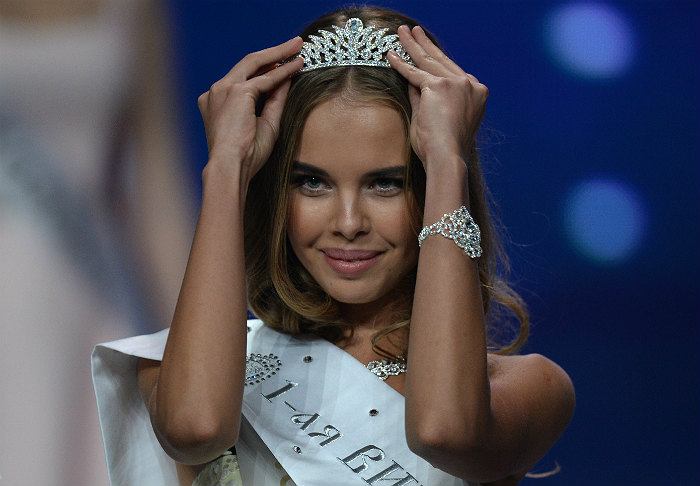 Дата и место проведения финала «Мисс Вселенная – 2016» пока не объявлены, но известно, что в конкурсе будет участвовать первая «Вице-мисс Россия» Юлиана Королькова.
Meanwhile, the first runner-up of the Miss Russia 2016 contest, Yuliana Korolkova, will represent Russia at Miss Universe 2016. The venue and date of the Miss Universe 2016 finals is yet to be determined.
Обе являются студентками творческих учебных заведений. Добровольская учится на втором курсе Тюменского колледжа искусств, Королькова – на первом курсе Британской высшей школы дизайна. Конкурсантки уже активно готовятся к международным конкурсам. Скоро они поедут на подготовительный период в страны проведения, где встретятся с другими участницами со всего мира.
Yana and Yuliana are both students of creative learning. Yana is a sophomore at Tyumen School of Arts while Yuliana is on her first year at British Higher School of Design in Moscow. They are currently training for their respective pageants and will soon fly to the host country of their respective pageants to compete against beauties from all over the world.