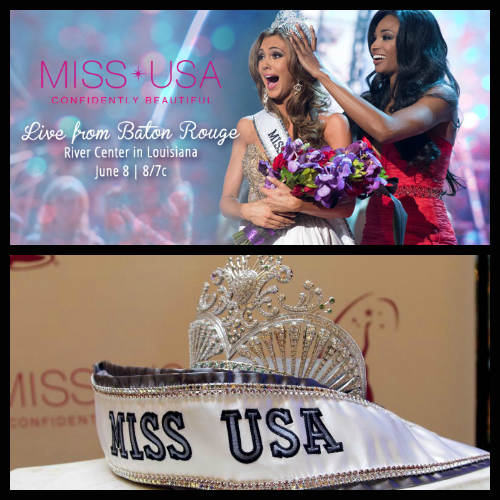 Malko is a beauty expert of Missosology who based in the USA
The countdown to the bayou is just revving itself up. This thread isn't a prediction, my prediction won't come until June, 2014. This edition of Miss USA is beginning to look like, well, a weak one. It was actually very hard for me to rank these girls because some of them just scream "just Top 16." However, I do think there are a few girls in the bunch that, if they win Miss USA, will have the potential to make waves at Miss Universe. Do I see our ninth crown coming? Not necessarily but with two or three of these gils, we'll get close.
Anyway, let's begin.
TOP SIXTEEN
16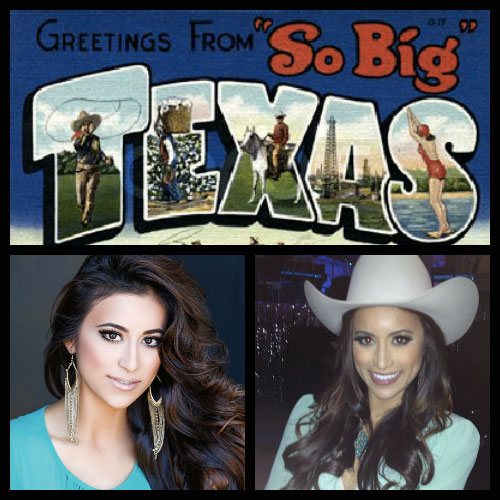 Texas – Lauren Guzman
Lauren Guzman is a pretty girl, but I'm not entirely sure if she's beauty pageant material. She is a definite upgrade from Ali, who made Top 5 because of that stupid Twitter thing they did last year, but there is still something missing about her. Her smile is sometimes off too. To end on a more positive note, she has a banging body and is very tall. I think she'll stand out.
15


Illinois – Alexis Atkins
Alexis is one of two contestants this year who were first runner Up at their respective Miss Teen USA pageant; she was first runner up to Kamie Crawford in 2010. While she had the cuteness that worked for Miss Teen USA, it doesn't seem to carry over for Miss USA. She just looks kind of old… but not. She's a very confusing girl for me. In my opinion, she hasn't seemed to age well and her candids leave a lot to be desired. Stacey was much, much, MUCH better.
14


California – Cassandra Kunze
When Cassandra won Miss California USA, many people didn't know what to think. Some liked her and said she was a performer while others noted that she needed to lose weight. But oh boy, when she showed up at a red carpet at some event a few months back, people were shocked… and not in a good way. One forumer compared Cassandra to Stifler's Mom from the American Pie movies and I think that comparison is fair. She tends to look very messy at times. However, I have very little doubt that she will get it together come Miss USA.
13


Louisiana – Brittany Guidry
The hometown girl. Brittany was fourth runner up to Stormie Henley at Miss Teen USA 2009. I think she has potential. I really do. And I don't think being in her own turf will hurt her either. But she can look very manly at times, particularly when her hair is up. Her hair should stay down at all times during Miss USA. She looks better that way.
12


New York – Candace Kendall
This girl is very unique looking. She has beautiful eyes and those are her biggest asset. She, like many other girls competing at Miss USA 2014, competed at Miss Teen USA but she clapped. I think she'll be coming to Miss USA with much more preparation. I have faith in her.
11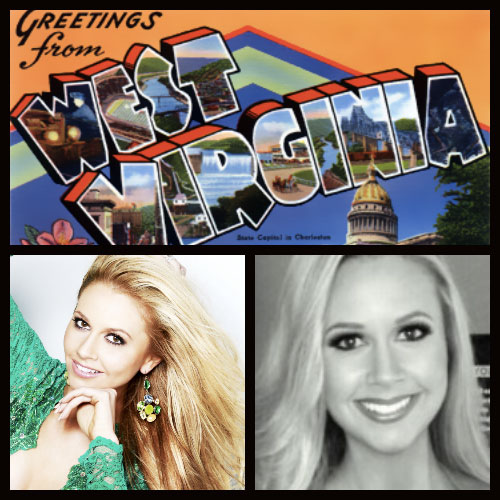 West Virginia – Charisse Haislop
I don't know what it is about this girl, but I really like her. She is really beautiful and has a really nice body. The only problem is, at times, her smile is very strange. She doesn't show enough teeth so she kind of looks like a pitbull. However, more often than not, she stuns. I can imagine, come Miss USA, I will be placing her higher.
*********
TOP TEN
10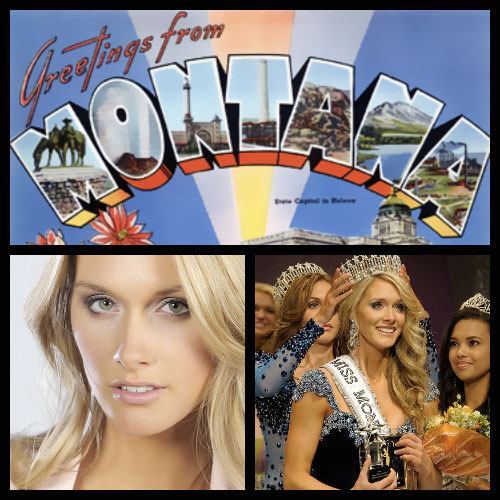 Montana – Kadie Latimer
You know what I love most? When a non-powerhouse country or, in this case, state chooses an amazing representative. Kadie is gorgeous and, coming from Miss Montana USA, that is shocking. What's best is that her professional shots are matched by her candids so she is in no way a photoshop queen. I really hope she places, I'll be rooting for her.
09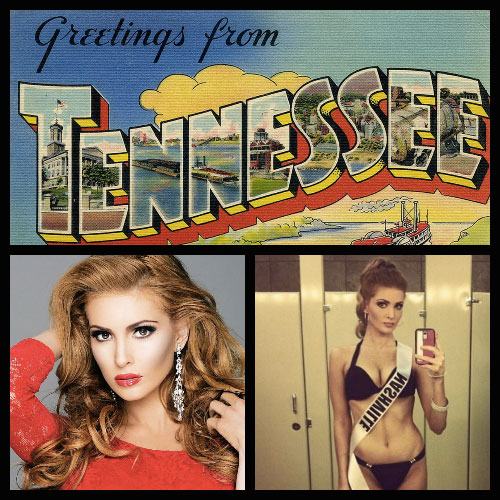 Tennessee – Kristy Landers Niedenfuer
I have seen some people saying Kristy was a disappointment and I disagree completely! Kristy is very, very beautiful and has a great body. Like Kadie, I can imagine me placing her high when Miss USA comes. But for now, she still has to prove herself. While I don't see her as a disappointment, she is inconsistent. When styled properly though, she shines and you better bet that she will be styled properly at Miss USA.
08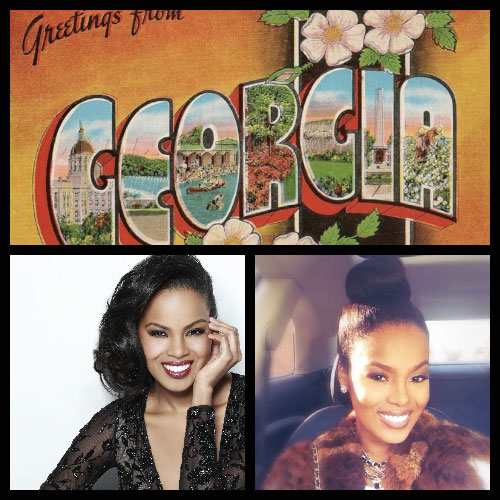 Georgia – Tiana Griggs
Tiana is the only African American on my list. Why? Because the black girls are sooooo weak this year. But Tiana certainly isn't weak, she's gorgeous in both her professional and candid pictures! She has the capability to look very regal in her styling and I think that is the biggest plus of any pageant contestant. She also has a millionn-watt smile.
07



Maryland – Taylor Burton
Fun Fact: When you type in 'Taylor Burton' into google images, you get pictures of Elizabeth Taylor and Richard Burton who had a rocky Hollywood marriage way back when (see Who's Afraid of Virginia Woolf? (1966)). But when you type in 'Taylor Burton Maryland' into google images, you see a woman who has tons of potential. Taylor is gorgeous; someone compared her to Rima Fakih and I think that's offensive, she is farrr better than Rima has ever been and ever will be. She is modelesque, has an amazing body, and will wow the judges at Miss USA.
06


Florida – Brittany Oldehoff
When Brittany was crowned Miss Florida USA, she was immediately hailed as a frontrunner by many… and then some of her candids came out. Seriously, Brittany is the best model of the entire batch of contestants. That cannot be argued. However, she often fails to live up to the illusion that her photoshopped pictures portray. I wouldn't necessarily go as far to say she is a photoshop queen because she is still a beautiful woman with a lot to offer; but if she looked like she did in her photoshopped pictures, she'd easily be Miss USA or even Miss Universe. Sadly, that isn't a reality.
*********
TOP FIVE
Fourth Runner Up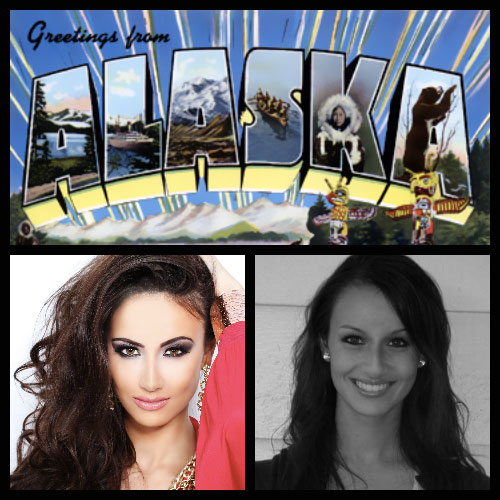 Alaska – Kendall Bautista
Okay, I know this is so unrealistic but I really hope this happens. I love this woman so much. Like Kadie, Kendall is a gorgeous contestant that comes from a weak-sash state. Her preparation will likely be next to none and her styling will likely be mediocre; however, I have this fantasy, maybe it's silly, that she will come to Miss USA and look as gorgeous as she is capable of being. If she does that, she'll be right here and she will be deserving of it. She is my sentimental favorite.
Third Runner Up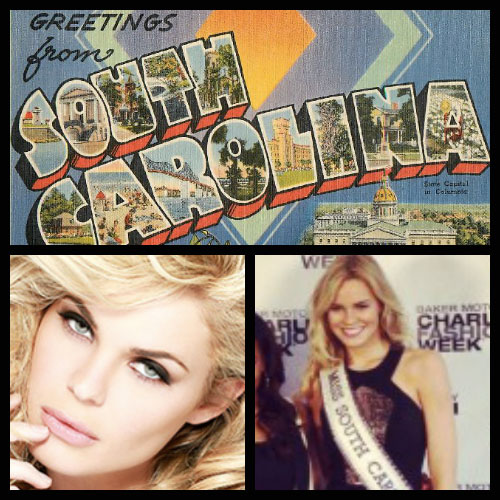 South Carolina – Christina Zapolski
Christina is the one contestant that almost gives competition to Brittany for Best Model. However, unlike Brittany, Christina doesn't look extraordinarily beautiful in her photoshopped pictures, although she obviously does look beautiful, but she can match the look she has in her professional shots with her candids. No one cries foul when they see a candid of Christina. Christina, at 5'11", is among the tallest contestants this year, if not the tallest. And she is incredibly graceful and modelesque. She will easily stand out at Miss USA.
Second Runner Up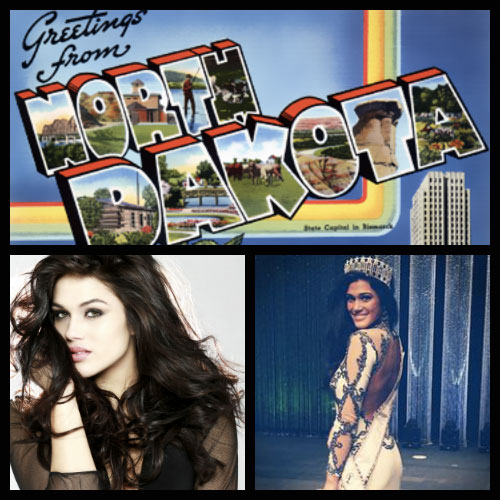 North Dakota – Audra Mari
Like Alexis Atkins, Audra was first runner up at Miss Teen USA; she lost to Danielle Doty in 2011. Unlike Alexis, however, Audra has kept up her looks and has remained competitive. She is just as gorgeous as she was at Miss Teen USA, if not better. She is tall, she demands attention, and she has an exotic look. Audra was very well styled at Miss Teen USA so it's easy to assume that she will be well styled again at Miss USA. She lost last time around so I think she'll be even more hungry now.
First Runner Up


Nevada – Nia Sanchez
Oh. My. God. Gawwwwjus. Nia has been the hype around Missosology for some time and very deservingly so. She's not too tall but she still commands attention. Fun Fact: She has a lot of perseverance, having competed at Miss California USA before switching to Nevada and winning. She has improved in so many ways since her Miss California USA days and I can assure everyone that she will continue on her upward trend to Miss USA. She is a big threat.
WINNER


ALABAMA – JESICA AHLBERG
Here she is! She is stunning. That is really all I need to say but I'll say some more anyway. Alabama has been doing very well at Miss USA since 2009 and Jesica will certainly keep that streak going. I even think she's an upgrade from Mary Margaret! She has a radiant smile, beautiful eyes… My God, everything about her is just perfect! I can easily see her winning Miss USA and doing very well at Miss Universe. Go Jesica!