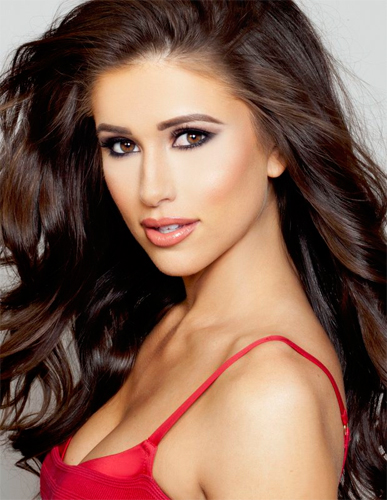 Fans across the globe are currently in shock right now as it is increasingly apparent that there will be no Miss Universe this year. But then again, there is no official word yet from the Miss Universe Organization so maybe there is still hope. The reputation and tradition of Miss Universe hangs in balance as of this moment.
Anyway, among the current contestants vying for the crown [hmmm could it be the Miss Universe 2014-2015 crown?] no one else should feel lucky than Miss USA Nia Sanchez. The year 2014 is an auspicious year for her and all trends are pointing to her victory. Here are the five reasons why Nia Sanchez will be our next Miss Universe.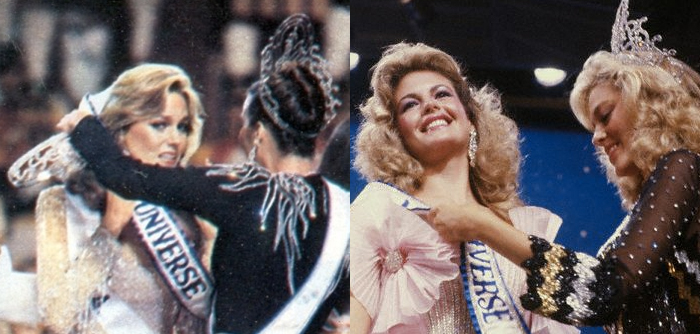 From Venezuelan to American and to Venezuelan again
1.) There is a 17 year trend that started in 1980 where USA reigns supreme at Miss Universe. In 1980 Shawn Weatherly won the crown and 17 years later, in 1997, Mahealani Brook Lee won. What is 17 years after 1997? Why, it's 2014! And what makes this cycle unique is that the crown is simply being passed between two nations. In 1980, Shawn received the crown from Maritza Sayalero, a Venezuelan, and then later passed it to another Venezuelan, Irene Saez, in 1981. In 1997, Mahealani was part of a similar cycle. She received the crown from a Venezuelan, Alicia Machado, who in turned received it from an American, Chelsi Smith. So seventeen years later, we are in another end of the a trend since Ma. Gabriela Isler, a Venezuelan, received the crown from an American, Olivia Culpo. The trend dictates that Ma. Gabriela is to to give the crown to an American.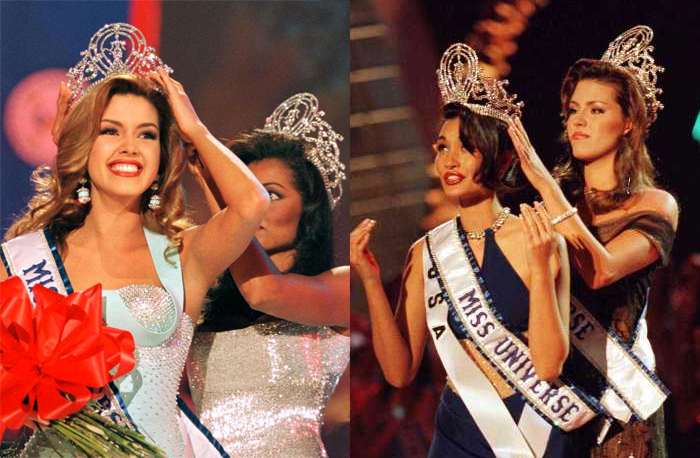 From American to Venezuelan to American
2.) Nia Sanchez is Olivia 2.0 – in her own way. We all knew that Olivia is sweet and spontaneous and here comes Nia who is also spontaneous and with her own brand of sweetness. What's more with Nia is that she speaks from the heart and she is never pageant patty. She is an engaging conversationalists and will score well in prelim interviews. She will wow the judges with her no holds barred, straight from the heart during the Top 5 interviews at Miss Universe.
Watch Nia in an interview. She was confronted with the issue about carpetbagging but look at her handling the pressure and the awkwardness of the question
3.) Nia's beauty is a combination of Latin flair tempered with American pragmatism. Technically, she is a Latina beauty but she exudes more of the aura of an American beauty. This killer punch combination will surely make her a hit at Miss Universe!
4.) American nationalism will dictate that another American is to win the Miss Universe crown. Currently, there are 8 American beauties that hold the Miss Universe title. Venezuela has now 7 considering that Ma. Gabriela Isler won last year. As an American pageant, there is no way that it will allow Venezuela to reign supreme over USA. There is also a lot of talk that Miss Universe is losing its touch to the American audience and the need to have an American winner is greater than ever.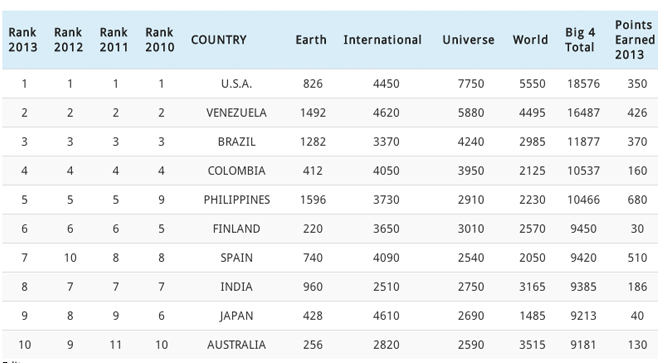 5.) Nia is a taekwondo black belt which means she knows when to strike a lethal blow while knowing when to defend herself. Taekwondo teaches the value of patience, of self-restraint, of courage and promotes a healthy fighting spirit. At Miss Universe, when the competition gets tough, Nia will be able to deal with the pressure and could easily defeat the competition thanks to the values that she learned as a martial arts black belt.