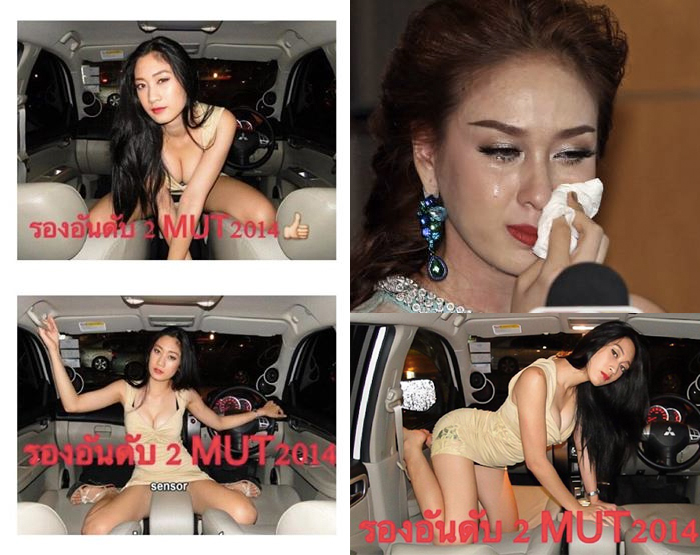 Like its broken political system, Thailand's pageantry community is chaotic. As chaotic as the streets of Bangkok during the height of yellow shirt/red shirt protests.
It started with the coronation of Weluree Ditsayabut as Miss Universe Thailand. Dissatisfied with the results, the Thai fans began unearthing posts of Weluree in her Facebook and Twitter accounts that are politically charged and then exhausted all means – including death threats – to oust her from her throne.
Then, the sole unscathed section of Thai pageantry, the Miss Grand International, is being threatened to be sued by the former franchise holder of Miss Earth. It is pretty perplexing because months ago, the official Miss Earth facebook page gleefully announced that the owner of Miss Grand International, Nawat Itsaragrisil, is now its new franchise holder.
A few days ago, more scandals hit Thailand. Photos of the second runner-up of Miss Universe Thailand 2014 pageant, Sunannipar Kritsanasuwan, hit the Thai tabloids showing her posing provocatively inside the car some of which is showing a teeny bit of her genitalia. She was accused of working as a prostitute before she joined the pageant. It is thought that she will compete at Miss International considering that the first runner-up is to take over the vacant throne.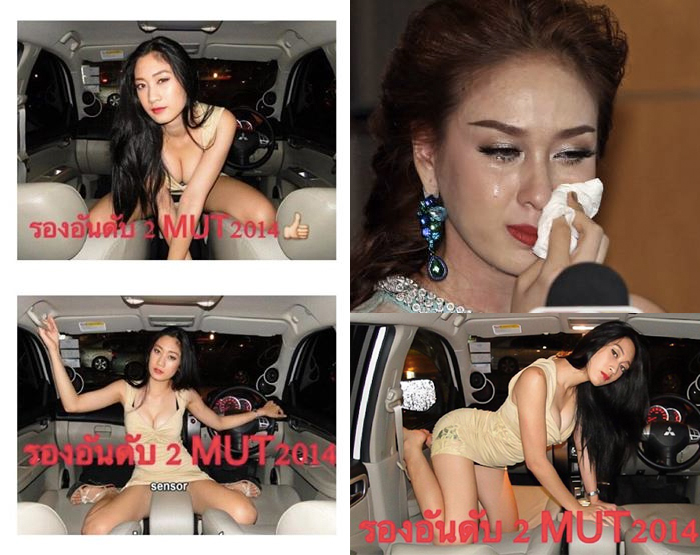 And the first runner-up of Miss Universe Thailand Pimbongkod Chankaew also got a piece of the mud slinging. Her photos showing some of her intimate moments with her boyfriend were also circulated online. Although it was just the normal kissing between lovers, some of her detractors are trying to exaggerate things and want it to be considered as scandals.
With the looming crowning of Thailand's bet for Miss Earth and Miss World pageant, the image of its pageantry community is heavily tarnished. Thailand already lost in the international arena before it steps into the ring. What the country needs right now are prayers. Lots of prayers and some cooler heads perhaps.