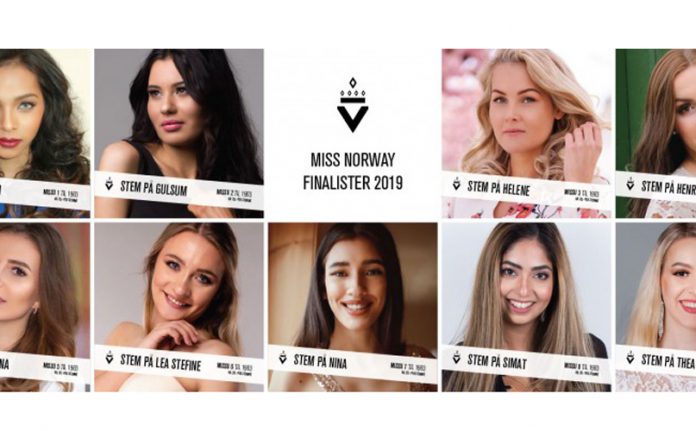 The Miss Norway organization has announced that 9 women have qualified to become the 2019 finalists. The lucky women who made it are as follows:
1. Eirin Grinde Tunheim (Solbergelva)
2. Gulsum Tulun (Oslo)
3. Helene Abildsnes (Kristiansand)
4. Henriette J. Hauge (Oppegård)
5. Karina R. Okorokova (Stord)
6. Lea Stefine Tryggvason (Snarøya)
7. Nina Silsith Bye (Levanger)
8. Simat Al-Kuhaili (Moss)
9. Thea Madelen Jamne (Bergen)
The finalists will undergo various trainings, photo sessions, sponsor visits and press tours. Like in previous years, the public will have a say through SMS voting. The results of public voting will then be merged with the judges scores. The finals night is set on August 9, 2019.
Starting June 2, the Miss Norway 2019 finalists will attend a rigorous beauty camp. They will be trained on their catwalk, make-up and interview skills. Last year, the Miss Norway organization has selected two winners which they sent to Miss Universe and to Miss World. It is expected that the same format will be followed.
Ever since Mona Grundt won the Miss Universe crown in 1990, only two Norwegian beauty queens managed to land at the semis – Kathrine Sørland in 2004 and Helene Tråsavik in 2005. Norway is yet to win Miss World but in 2010, it was believed that Mariann Birkedal was a front runner. She however, settled for 7th place.