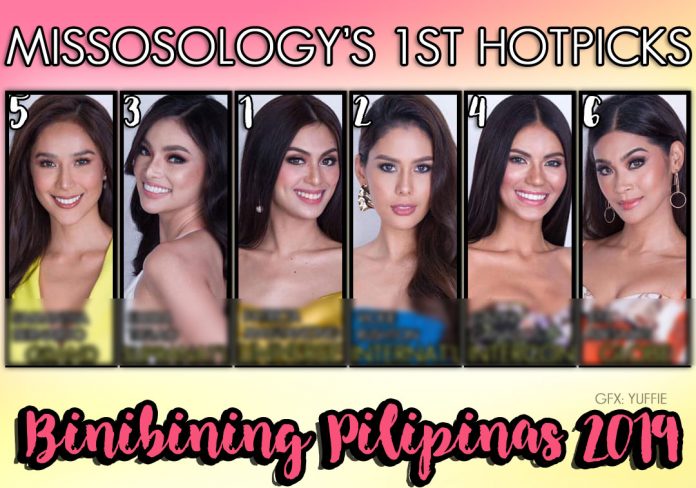 Graphics by Yuffie, Drew Francisco and Michael Ralph Montejo
The quest for a new set of beauty queens that will represent the Philippines at Big5 pageants and some minor pageants is now in full swing. The list of 40 official candidates were already revealed to the public yesterday and in overall there is a lot of top quality beauties in this batch. Of course, that is kind of given as there is a large shoe (or shoes) to be filled.
The Philippines had a good year in 2018. Needless to say, the biggest prize was the Miss Universe crown and Catriona Gray did set the bar way up high. Whoever will win the Bb. Pilipinas-Universe title will have a huge obstacle to scale but a back-to-back win is not entirely impossible. Remember, Venezuela did it in 2009!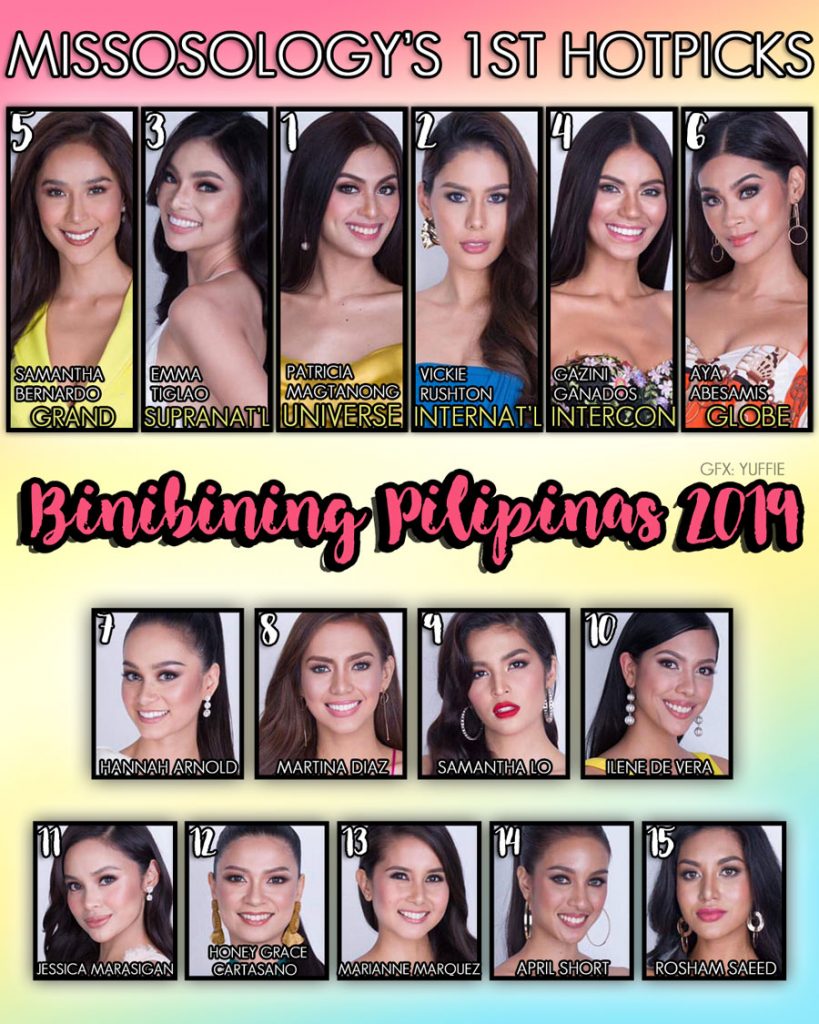 Missosology's panel of beauty experts believe that Bea Patricia "Patch" Magtanong would be the worthy beauty to carry the banner of the Philippines at Miss Universe 2019. The University of the Philippines law graduate has a stellar record. She's a 5'9" tall model who tendered her application for Bb. Pilipinas wearing a chic orange dress. She is truly an eye-catching beauty who exudes style and finesse.
For Bb. Pilipinas- International title, Vickie Marie Milagrosa Rushton is the right choice. Remember this is also a title that carries a lot of burden. Last year Ahtisa Manalo finished as first runner-up at Miss International and the Philippines is setting its eye in toppling Venezuela in terms of number of winners. The current scorecard is 8 crowns for Venezuela and 6 for the Philippines.
Vickie Rushton, a Negrense beauty with a lot of experience, can tackle the competition with ease and confidence. She's a Mutya ng Pilipinas titleholder and she's the first runner-up in last year's Bb. Pilipinas pageant.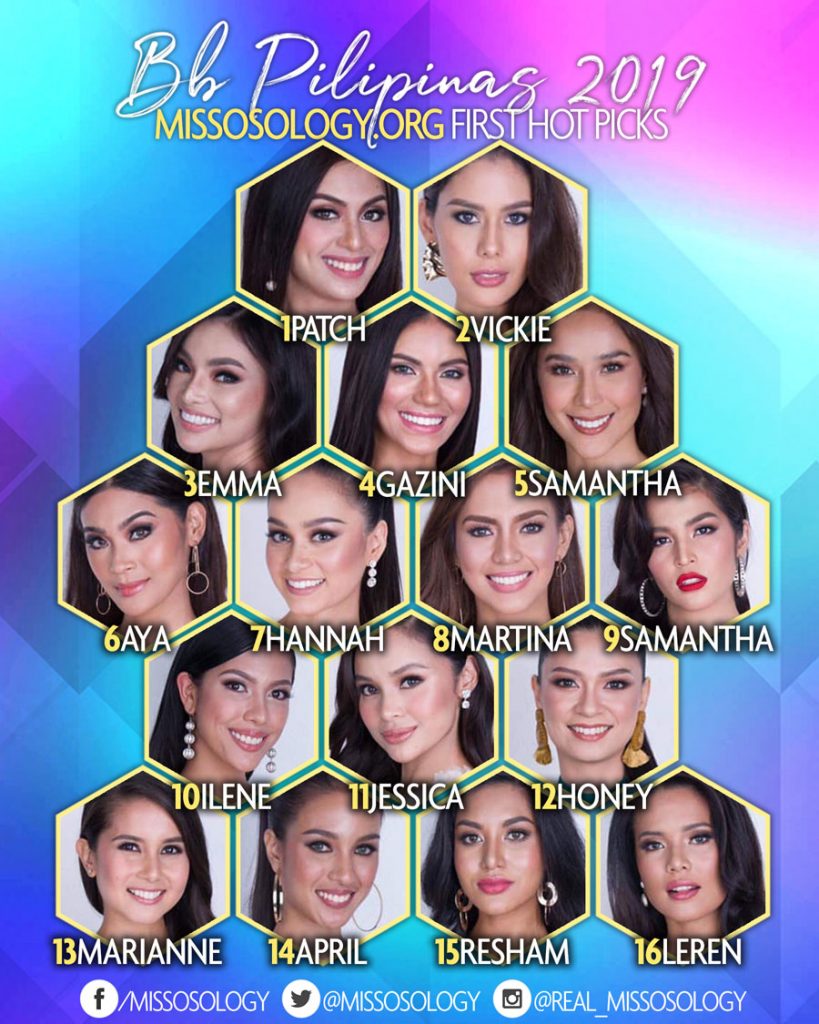 Kapampangan beauty Emma Mary Tiglao may have waited 5 long years before trying her luck again at Bb. Pilipinas but she's back more polished and battle ready. She's perfect for Miss Supranational pageant where the Philippines is trying to win its second title. Last year Jehza Mae Huelar made to the Top 10 and there is a lot of pressure from the fans to improve that placement at Miss Supranational 2019.
Gazini Ganados is best for Miss Intercontinental where there is also a lot of pressure considering that Karen Gallman is the current titleholder. For Miss Globe, Aya Abesamis is the best bet that the Philippines can offer.
Complete list as follows:
Bb. Pilipinas-Universe: Patch Magtanong
Bb. Pilipinas-International: Vickie Rushton
Bb. Pilipinas-Supranational: Emma Tiglao
Bb. Pilipinas-Intercontinental: Gazini Ganados
Bb. Pilipinas-Grand: Samantha Bernardo
Bb. Pilipinas-Globe: Aya Abesamis
Top 10
Hannah Arnold
Martina Turner Diaz
Samantha Lo
Ilene de Vera
Top 15
Jessica Marasigan
Honey Grace Cartasano
Maan Marquez
April Short
Resham Ramirez Saeed