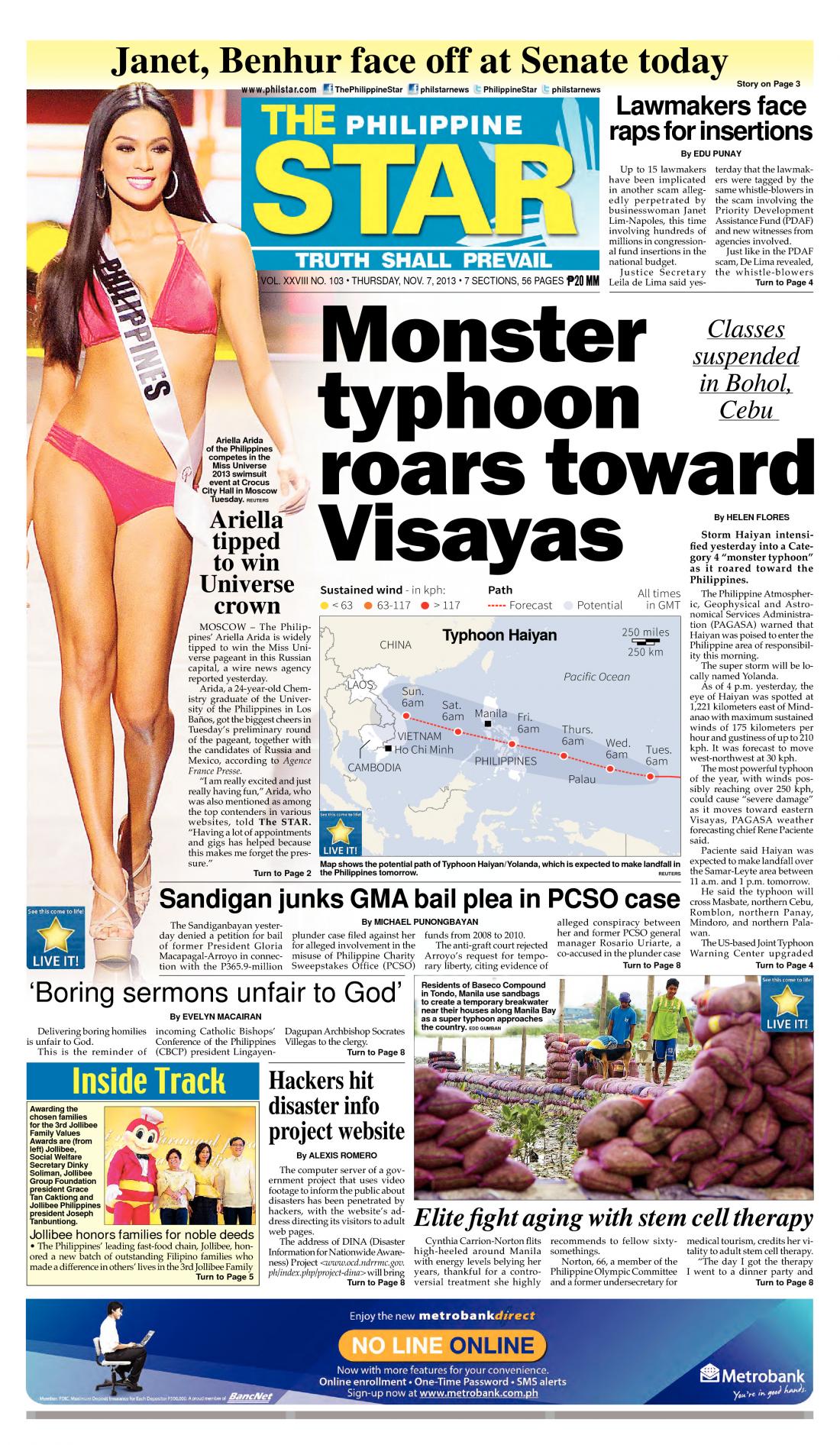 Amid the doomsday-like news of an impending supertyphoon hitting the center of the country, two major newspapers in the Philippines today are giving a sunny assessment of their Miss Universe chances. On the headlines today, shows Ariella Arida in her preliminary swimsuit photo with the title that she is being tipped to win the crown. Both publication cited the report of AFP (Agence France Presse) that Ariella along with Miss Mexico and Miss Russia were the most applauded contestants.
But is it simply a brazen confidence of a nation that just won the Miss World crown? Or is the assessment fair and realistic? Ariella has been bashed and attacked a million times – from her comments that the Latinas can't speak English to her constant haggard looks at the arrivals. Yet when the prelims came, Ariella shined. She aced the swimsuits round and while she is mediocre in gown, she did deliver well in overall. The frontrunners are faltering while Ariella surprisingly did well.
A third crown for the Philippines? Missosology thinks a Top 10 is possible but the crown is still quite out of reach but not impossible.