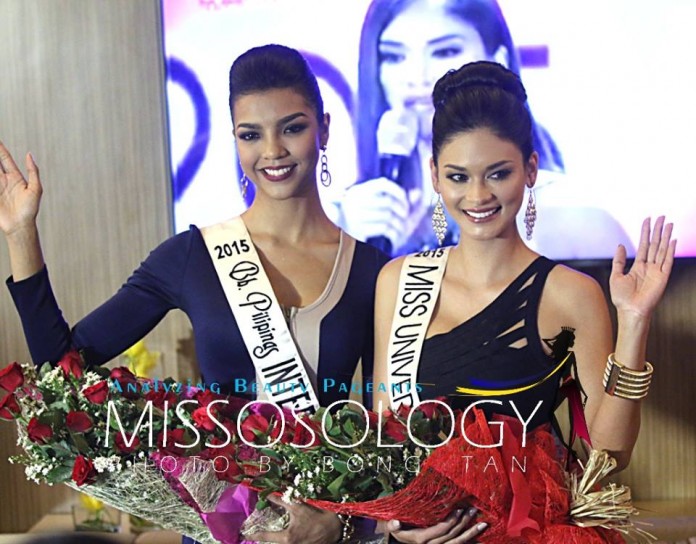 It took her three attempts before finally bagging the Miss Universe Philippines 2015 title. Pia Alonzo Wurtzbach turned emotional recalling the struggles she faced and had to overcome en route to finally earning the right to wear the Philippines sash in Miss Universe.
"I have been to so many send-offs already, but I never had my own," Pia said during the send-off for her and Binibining Pilipinas Intercontinental 2015 Christi Lynn McGarry on November 26. ""Lord knows how long it took me to get here. Finally, I have my own send-off."
"It feels like I won again. Now because it's starting to sink in that I am actually going to Miss Universe. It's like the moment when I first saw my picture in the Miss Universe website. It's like I used to browse at the website and look at the girls, you know, pick my favorite. And now, I'm one of them as Miss Philippines. I can't believe it.
"People are laughing at me and saying that trying hard daw ako. So my answer is, 'Yeah, trying hard talaga ako.' I try very hard – I try very hard because this is what I want," Pia said.
Binibining Pilipinas-International 2015 Janicel Lubina also gave a heartwarming message to her Binibini sister: "Alam ng lahat ng tao kung gaano mo pinaghirapan kung anong meron ka ngayon. Kung paano mo pinakita sa mga tao na iyong kini-criticize sa'yo… you proved them wrong. Kaya mong umabot sa Miss Universe."
The Miss Intercontinental 2015 will take place on December 18 in Magdeburg, Germany, while Miss Universe 2015 is set for December 20 in Las Vegas, Nevada, USA.