The nostalgia of the 90s indeed brings back the memories when the final interviews carry significant weight to the outcome of the Miss Universe pageant. For the Philippines, it marked a decade when Charlene Gonzales (1994) and Miriam Quiambao (1999) rose into prominence that somehow enabled them to become successful women that they are right now. While the Filipinos cherish the amiability of Charlene for being the host girl and for the courage and grace of Miriam where she ended up as the first runner-up, the 90s can also be said as a decade when the Philippines has so many heartbreaks. Indeed, in years where the prelim scores were revealed, the Philippines was within a stone throw away from the semis.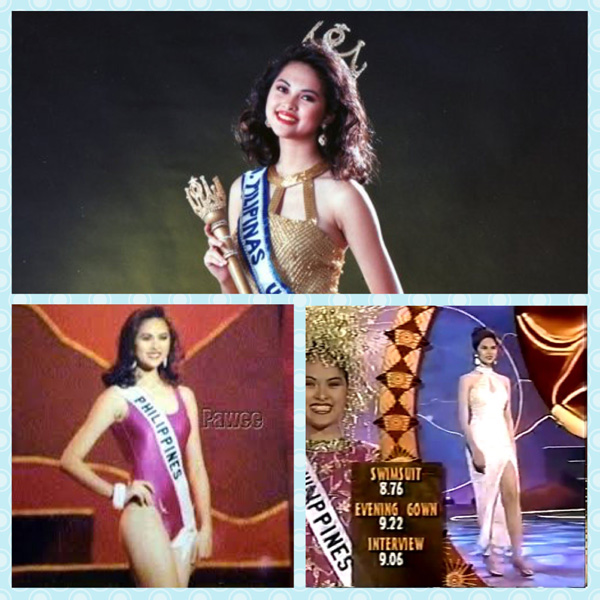 Consider Joanne Quintas Santos who placed 16th during the prelims of Miss Universe 1995. Using a high slitted gown, Joanne placed 9th in the gown prelims. She was scored decently at the interviews but was dragged down by her swimsuit performance. Had Miss Universe used a Top 20 format, Joanne could easily have been a good follow-up to the sterling performance of Charlene in 1994.
In 1996, the competition went to Las Vegas which everyone knows is a heavy Latinized city. Latin American delegates were obviously favored and in fact a Latina won the competition. Aileen Leng Damiles, the Philippine bet, finished a respectable 18th place where she even won the Miss Photogenic Award. Aileen wowed the prelim judges with her red gown but she was relatively ranked low in the swimsuits. She is the second best Asian in the competition after India based on the prelim scores.
The biggest heartache of the Philippines in this period was in 1997. It was the year when Abbygale Arenas failed to be in the Top 10 by a hair thin margin – a mere 0.017 points. Abbygale was a heavy favorite from the start where she clinched the Miss Photogenic title. Her wittiness is very much evident as she gained a good score from this category but her gown and swimsuit performances did not help her.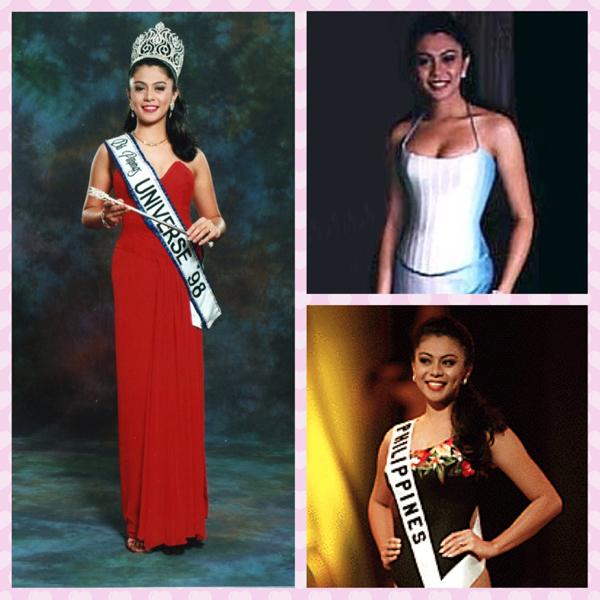 In 1998, the actual placement of Jewel Mae Lobaton at the prelims was never known officially. Not much was expected of her though as she was a replacement to the dethroned Bb. Pilipinas-Universe 1998 Tisha Silang. However, way back then, pageant watchers believe that the presence of a large Filipino population in Hawaii, the host state of Miss Universe 1998, can change her fortunes. Unfortunately, Jewel Mae failed to be in the semis and perhaps can be best remembered as the girl who represented the Philippines a year before the country almost won it.