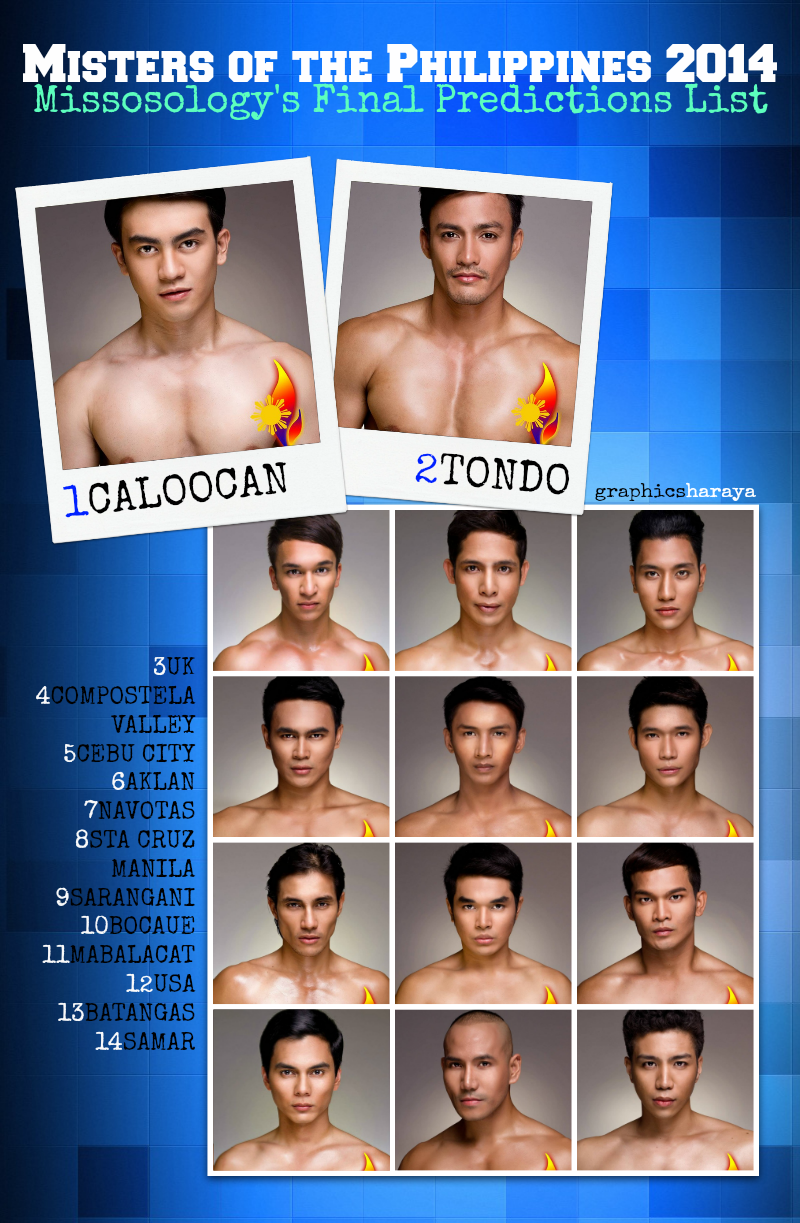 The Misters of the Philippines 2014 finals will take place tonight, September 7 at the University of Makati Grand Theater. A total of 26 candidates will battle it out for the four titles at stake—Mister International Philippines, Mister Model International Philippines, Mister Tourism International Philippines, and Mister Global Philippines. But before they fight for the right to wear the "Philippines" sash in the international pageants, here's our FINAL PICKS.
Leading the pack are Misters Caloocan City and Tondo, Manila. These two are the obvious contenders for the main title. Joseph Doruelo' has the youthful and glowing aura that commands anyone's attention. "Mamang Pulis" Neil Perez has the popularity, the good body built and the manly stance that makes him distinctively handsome. Not far behind is Mister UK Adam Davies who exudes so much charisma and natural sexiness that are just hard to ignore.
Check out the rest of the list below: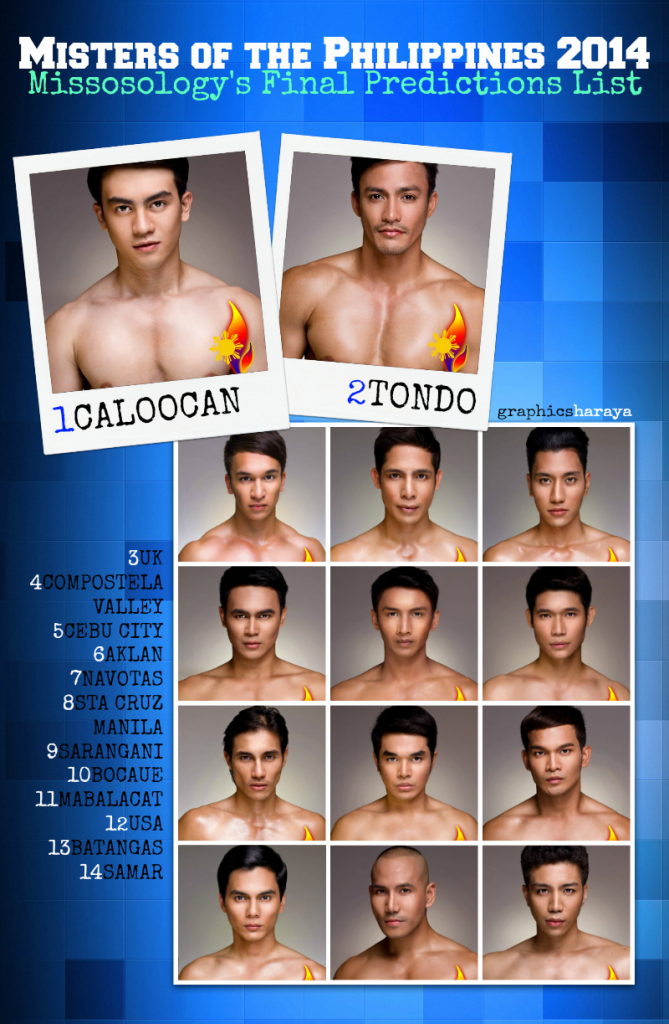 1. CALOOCAN CITY – Joseph Doruelo
2. TONDO, MANILA – Neil Perez
3. UNITED KINGDOM OF GREAT BRITAIN – Adam Davies
4. COMPOSTELA VALLEY – Mario Esquierdo Jr
5. CEBU – Alvin Arranguez
6. AKLAN- Elvin Tiel
7. NAVOTAS CITY – Mark Andrew Baron
8. STA. CRUZ, MANILA – Nicko Dela Cruz
9. SARANGANI – Ichin Daclan
10. BOCAUE, BULACAN – Niño Allain De Ocampo
11. MABALACAT, PAMPANGA- Alexis Francis Martinez
12. UNITED STATES OF AMERICA – Judah Cohen
13. BATANGAS – Patrick Reggie Dimayuga
14. SAMAR – Edviro Fuentes Jr.