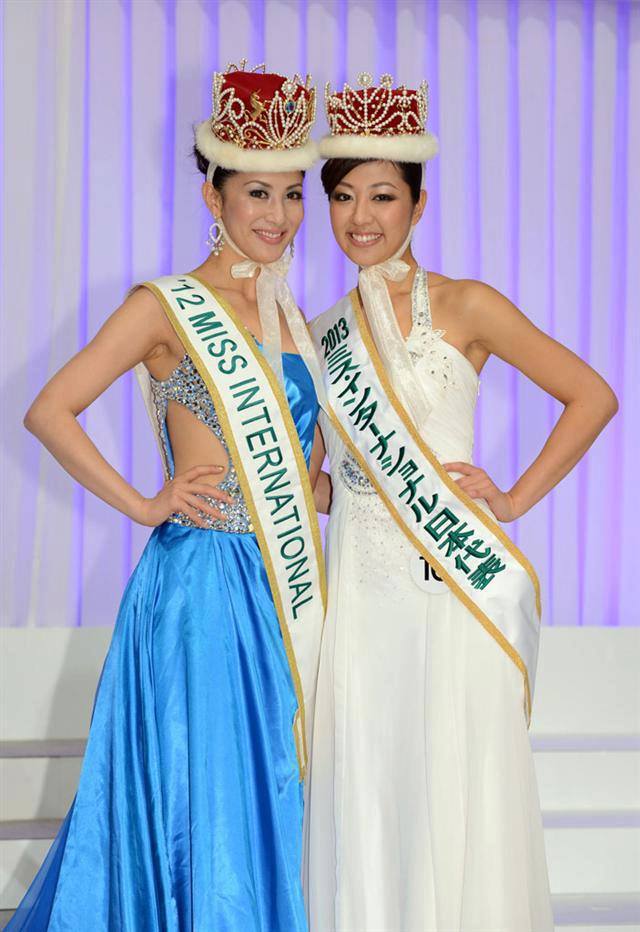 21 contestants are vying for the title of Miss International Japan 2014, with the finals to be held on January 25th, 2014 at the Yakult Hall in Tokyo.  The winner will succeed last year's winner, Yukiko Takahashi, who just competed for the Miss International 2013 title last December 17th.
This year's Miss International pageant came without controversy as the reigning queen, Ikumi Yoshimatsu of Japan, was not allowed to appear and crown her successor during the finals held at the Shinagawa Prince Hotel Hall.  Bea Rose Santiago of the Philippines won the title against 66 delegates, and she was crowned by Miss International 2008 titleholder, Alejandra Andreu of Spain.
A high-profile case against a prominent talent agency owner, Genichi Taniguchi, was thrown by Ms. Yoshimatsu this month after a year of alleged torment brought by stalking and power harassment.   It is reported that fear for sponsorship pull-out was the main reason why Ms. Yoshimatsu was instructed by the International Cultural Association, the organizer of Miss International, to call on sick and not to speak about her ordeal.  Mr. Taniguchi is said to be too influential to cause a major scandal that could put the annual pageant into harm.
Meanwhile, the 2014 selection of Miss International Japan will go on as scheduled, and here are the contestants competing for the coveted crown:
VOTE FOR THE MISSOSOLOGY PEOPLE'S CHOICE ON THIS LINK
Yumika Aoki
Haruka Agamine
Marie Izumi
Yuki Isobe
Erika Inami
Asuka Udono
Remi Oosugi
Mao Kaneko
Yuri Kawaguchi
Sagiri Kobayashi
Risa Shichino
Anri Sugitani
Sara Takahashi
Naoko Fukunaga
Rira Hongo
Yu Mieda
Tomoe Minagawa
Natsuki Yamada
Yukari Yumen
Suzuka Watanabe
Honami Wachi