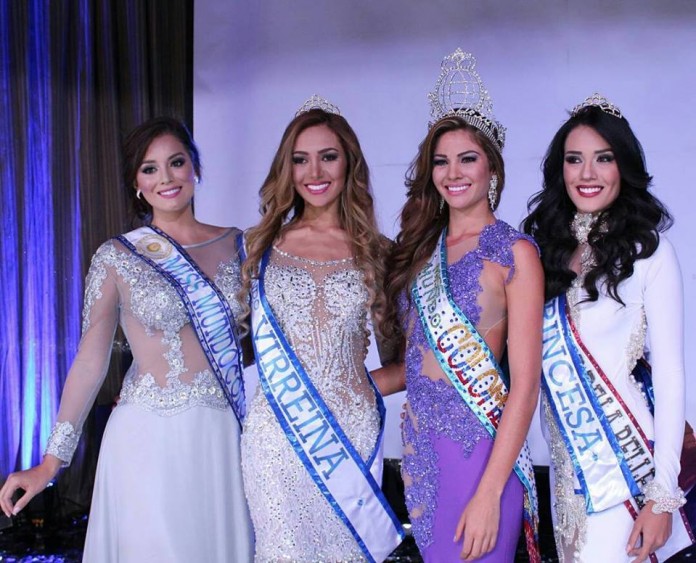 Another beauty representing Risaralda won the Miss Mundo Colombia crown.
Shirley Viviana Atheortúa Ríos was crowned Miss Mundo Colombia 2016 on Sunday, June 19. This 23-year-old journalism and social communications degree holder and professional hockey player will represent Colombia at the 2016 Miss World finals.
She was crowned by outgoing queen María Alejandra López Pérez who also came from Risaralda.
Stephanie Fernandéz Peñaranda (Bogotá) was named virreina, while Yenny Katherine Carrillo (Cesar) was princesa.