It has been eight long months since we released our first Hot Picks for Miss Universe Philippines (MUPh) 2020.The country has been on quarantine since March, forcing pageants to shift business plans. While the Covid-19 pandemic has pushed MUPh's schedules to later dates, the new organization remains steadfast in its goal finding that "Phenomenal Woman" to represent the country in Miss Universe.
The past months gave the MUPh candidates opportunities to hone their skills, improve their social media presence, build on their advocacies, and be more aware of current events. The release of the new Beyond the Coastline videos and the much awaited Ring Light series have also given pageant observers a better view of the candidates, too.
All these considered, we've seen a major shake-up in our Second Hot Picks.
Leading our list now is Parañaque's Ysabella Ysmael. Beauty definitely runs in her blood as she is the niece of Miss Universe 1973 Margarita Moran. 23-year-old Bella is a ballerina; no wonder she has so far exuded grace and elegance so far in the competition. She is also a good speaker and is a mental health advocate. Aside from that, we believe her unassuming beauty will be too hard to ignore in the international stage.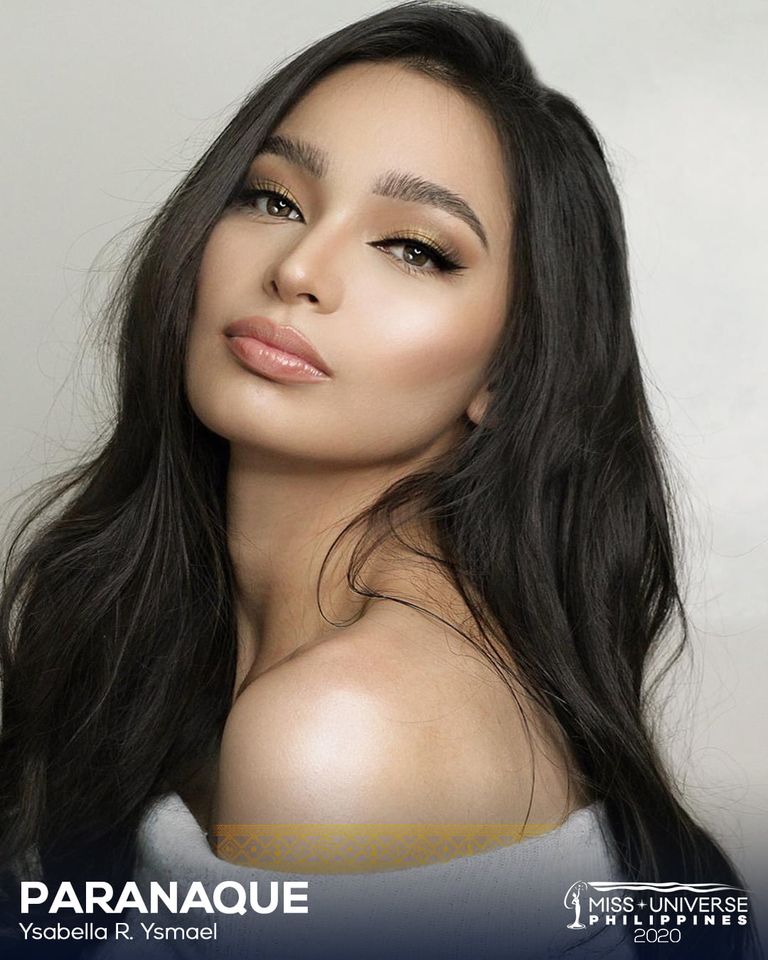 Not far behind Davao City's Alaiza Malinao, who we consider as the most prepared MUPh delegate. Alaiza's most recent photo releases are impressive! Her very Pinay look and styling are on point. Alaiza is looking really deadly with her renewed confidence and strong advocacy on farming. We are a little apprehensive with her plan to use an interpreter come the finals and we can't wait to see how that will play to her advantage. But the mere fact that she plans to speak in her native language is commendable!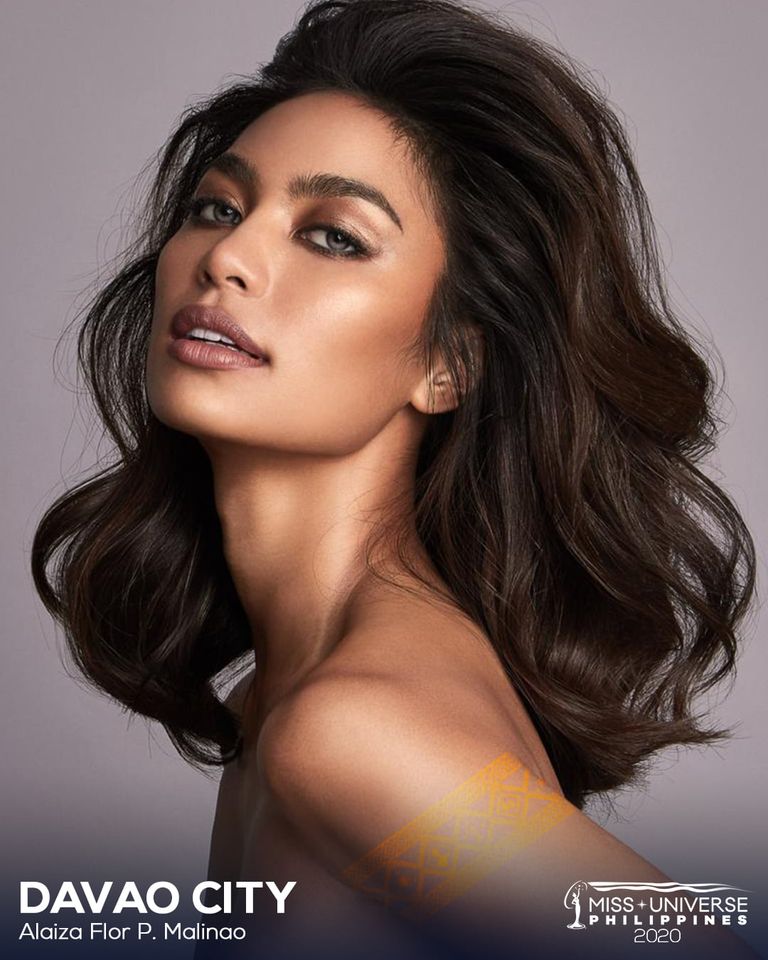 Sorsogon's Maria Isabela Galeria jumps to third place in our list. While is it unfortunate that she recently revealed that she contracted the coronavirus, we believe Maria Isabela remains one of the strongest contenders in the competition. Aside from her previous pageant experiences, her youthful vibe is hard to overlook.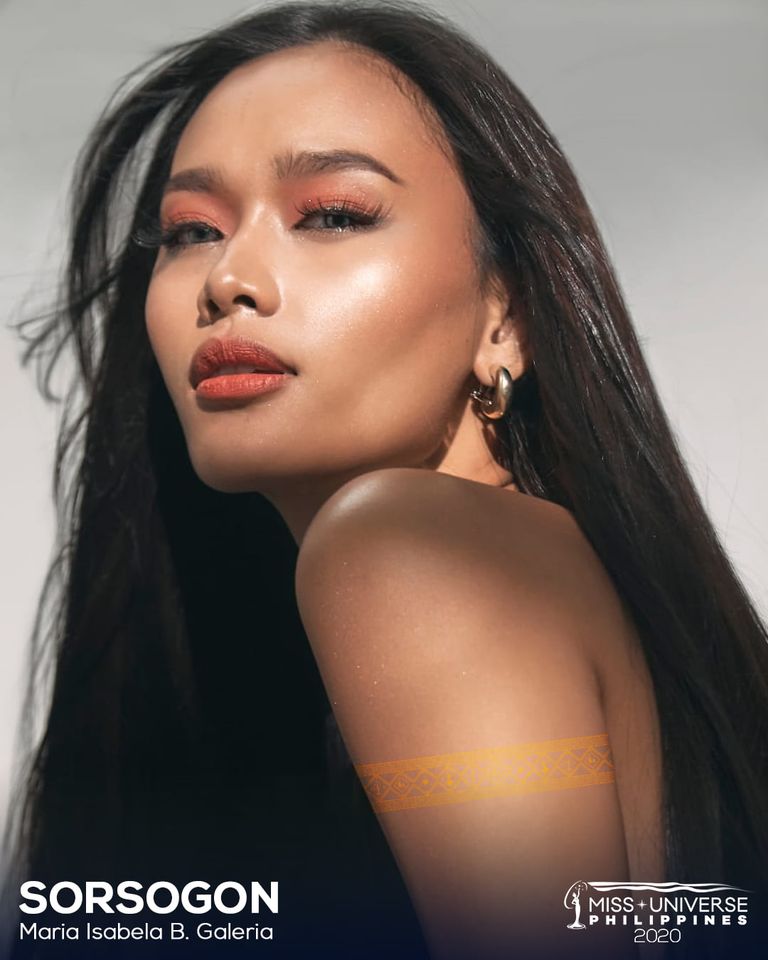 In fourth place is Bohol's Pauline Amelinckx. This former Mutya ng Pilipinas titleholder continues to build momentum. We can't wait to see this girl "work it" on stage, especilly during the Q&A. How could you ignore that angelic face? We feel, though, that she is more suited for the Miss World system.
Rounding up our Top 5 for now is Iloilo City's Rabiya Mateo. This girl has so much potential, with her beautiful face as her greatest weapon. She has shown a marked improvement since the press presentation. Her recent online interviews are proof that Rabiya is more than just a pretty face.
Check out the full list below:
1 Paranaque | Ysabella Ysmael
2 Davao City | Alaiza Malinao
3 Sorsogon | Maria Isabela Galeria
4 Bohol | Pauline Amelinckx
5 Iloilo City | Rabiya Mateo
6 Quezon City | Michele Gumabao
7 Biliran | Skelly Ivy Florida
8 Cavite | Kimberly Hakenson
9 Aklan | Christelle Abello
10 Romblon | Maria Fee Tajaran
11 Taguig | Sandra Lemonon
12 Albay | Paula Ortega
13 Cebu Province | Apriel Smith
14 Makati | Ivanna Pacis
15 Iloilo Province | Kim Chi Crizaldo
16 Mandaue | Lou Dominique Piczon
17 Batanes | Jan Alexis Elcano
18 Pasay | Zandra Nicole Sta Maria
19 Palawan | Jennifer Linda
20 Baguio City | Bea Theresa Maynigo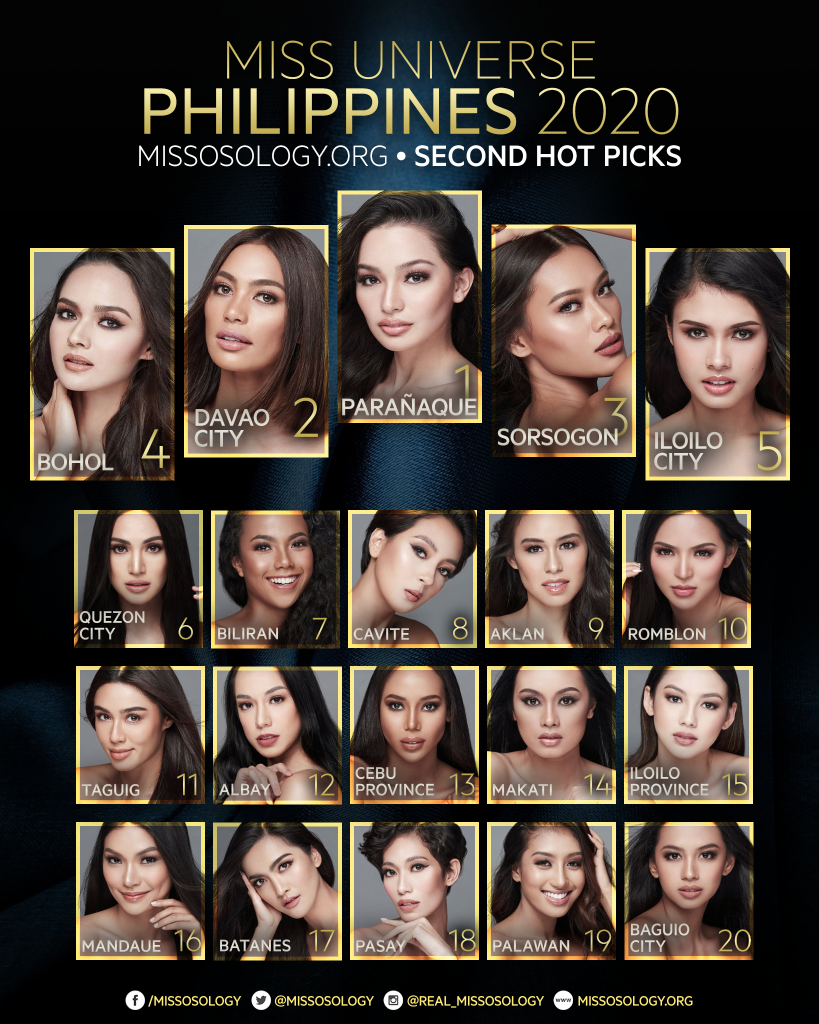 Follow Missosology's social media pages for more updates. Missosology.Org