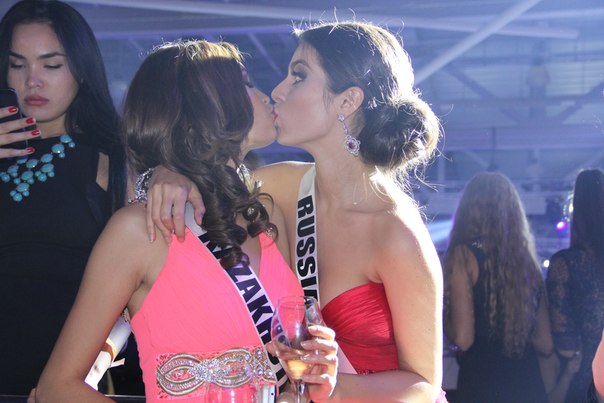 Обещайте, что никому не расскажите!  Мисс Казахстан Айгерим Кожахан целуется с Мисс Россия Эльмира Абдразакова!
Какова ваша реакция на это?
Promise you will not tell anyone! Oh well, Miss Kazakhstan Aygerim Kozhakanova is making out with Miss Russia Elmira Abdrazakova! This 2013 edition of Miss Universe is just teeming with scandals some of which is too sensitive to be posted in this site.
But are these photos truly a scandal?