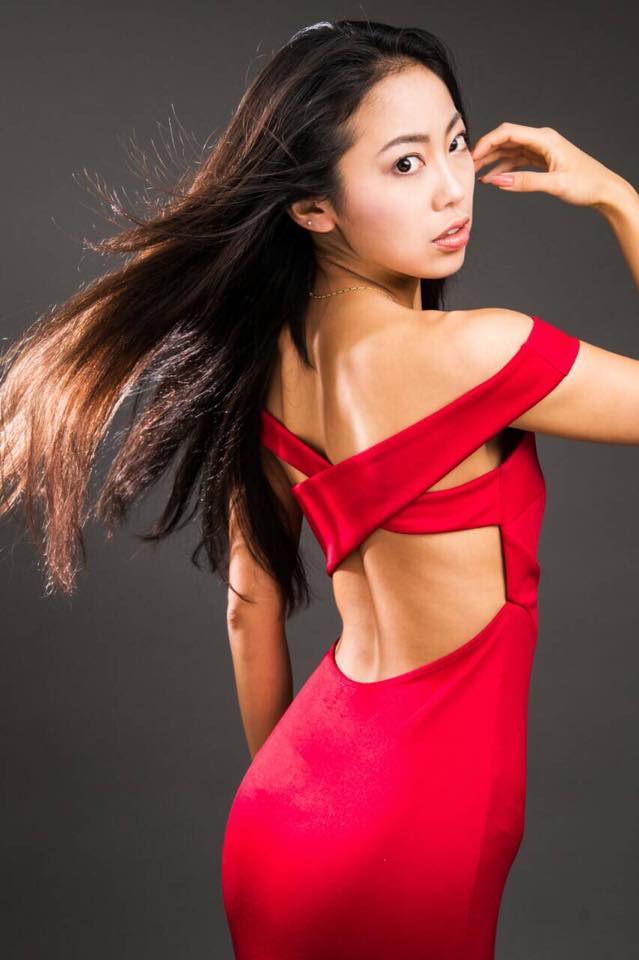 ERIKO YOSHII – MISS INTERCONTINENTAL JAPAN 2014
Japan has a growing beauty pageant industry, starting with the grassroots level, in which the outside world is unaware of.  Although being a beauty queen does not guarantee a girl to have great career options, there are still hundreds and even thousands of girls who would brave the auditions to become the next beauty queen to represent a certain group or organization.   For instance, there is the Miss Universe Japan and its local franchises, Miss International Japan, Miss Earth Japan, Miss World Japan, Miss Campus, Miss Nihon and various festival pageant queens who are being chosen annually, with lots of aspirants.
Among the international pageants, Miss Universe is by far the most famous among Japanese people, thanks to Kurara Chibana and Riyo Mori who became icons of beauty and fashion when they placed 2nd and 1st, respectively, in 2006 and 2007.  The victory of Ikumi Yoshimatsu in the homegrown Miss International Beauty Pageant was also well-received, especially in her native Saga Prefecture where she is still being considered as a local hero.
Japan has 47 prefectures, and among all these, one prefecture that stands out as the land of beautiful Japanese women is Akita Prefecture. They are famous for the Akita bijin or "beauties of Akita", and it is from this blessed land that this year's Miss Intercontinental Japan came from.
Eriko Yoshii, 25, is a former Miss Universe Akita who competed at Miss Universe Japan 2012 pageant, where she ended up as a finalist.  A year later, she was invited to represent Japan in the inaugural version of Miss Grand International held in Bangkok, Thailand.  She admitted in an interview that she was unprepared when she went to Thailand in 2013, but said that she had learned a lot from that experience. "I knew that my body was not ready that time, but what could I do?  I only had a few days to prepare before I competed," she said with a smile.
Quitting is not part of Eriko's vocabulary.  Born with parents who are both educators, she grew up with a strong sense of self-determination, discipline and perseverance.  Now working as an accountant and translator in Tokyo, Eriko believes that  beauty pageants are still relevant in today's society because they give young women the chance to push their limits.
This summer, Eriko tried out in the Miss World Japan competition where she became a heavy favorite to win the crown.  Despite her busy work schedule, she attended all the challenges and pageant activities, and even placed in the Top 5 in both the Top Model and Sports competition,  She was also one of the most followed contestants on social media, via her Facebook, Twitter and Instagram accounts.   The crown went to Hikaru Kawai of Sendai City, while Eriko went home empty handed.  This shocking result surprised her fellow candidates and guests who witnessed the pageant night and expected Eriko to at least place as a runner-up.
However, Eriko was unaffected.  Her very positive attitude and ever smiling face had opened more doors for her to do projects as a print model, while juggling with her usual job.  And in a twist of fate, the offer to represent Japan in Miss Intercontinental 2014 came to her at a time when Eriko was at her best physical self.
Admitting that swimsuit was her weakest point during her last international pageant stint, Eriko worked extremely hard for the Miss World Japan pageant, and trained to achieve a perfect body.   She was all set to go to Jordan for the Miss Intercontinental pageant in October when circumstances beyond everyone's control had caused the pageant to be postponed at a later date.    Eriko had to give up several projects as a result of the postponement, and had to talk to her boss regarding the change in schedule.  Needless to say, she had to train even harder and longer to maintain her whistle bait figure of 34-23-35.
Although it was not an easy road for Eriko before she flies to Germany, she prepared extra hard to make sure that she will be able to represent Japan in Magdeburg, the second Japanese delegate ever at Miss Intercontinental despite its more than 40 years of history.  She vows to bring home the crown, believing that Miss Intercontinental has a very good future in her native country that has lots of affinity with Germany.
"Beauty pageants are not purely about physical beauty.  It is also about your effort to achieve a healthy mind and body. Being Miss Intercontinental Japan has given me the chance to look at beauty pageants in a better perspective.  One must believe that we are all beautiful, but we must work hard to be our best self all the time." – Eriko Yoshii