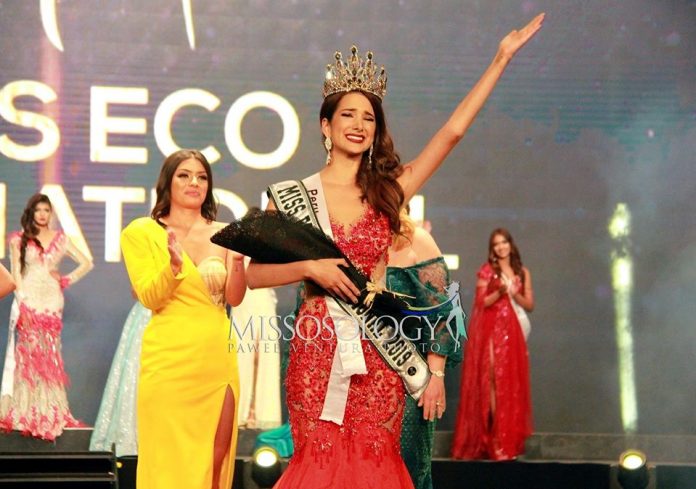 The much-awaited coronation night came to conclusion with Miss Peru, Suheyn Cipriani winning the Miss Eco International 2019 crown in a glittering event held at Teiatro Masr in Al Masa Capital, Cairo, Egypt.
The coronation night witnessed splendid performances by the beauties from across the globe as the audience were peppy and cheered on for their favorites. Outgoing titleholder Miss Eco International 2018 Cynthia Magpatoc Thomalla relinquished her crown at the conclusion of the finale.
The newly crowned queen's court included Miss Philippines Maureen Montagne (1st runner-up), Miss USA Jordan Elizabeth (2nd runner-up), Miss Ukraine Diana Voliakova (3rd runner-up) and Miss Malaysia Amy Nurtinie (4th runner-up).
As the finale kicked-off after much anticipation, the accomplished panel of the jury was welcomed by the hosts and the contestants were introduced one by one by walking down the ramp showcasing their beautiful Eco dresses which were made out of recycled materials. After this round, the gorgeous beauties performed a song in groups of duo with their melodic voices after which, they strutted on the stage showcasing their glimmering evening gowns.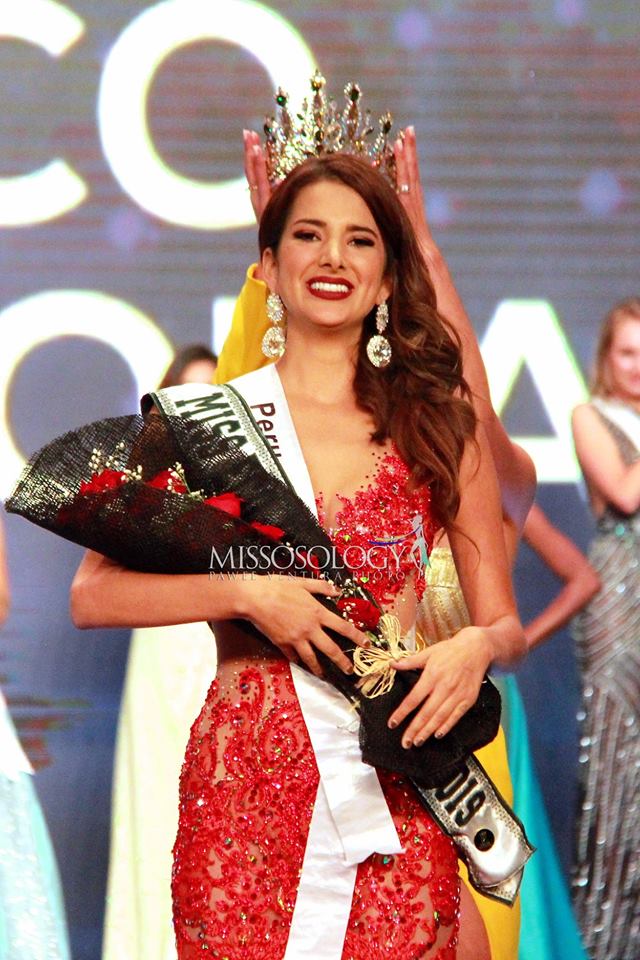 Thereafter, the organization swiftly moved ahead to announce the names of the countries that made it to Top 21 which include the fast-track winners and they were:
Best Eco Video – INDONESIA, Ratu Vashti Annisa
Best National Costume – ECUADOR, Jocelyn Mieles Zambrano
Best Eco Dress – MALAYSIA, Amy Nurtinie
FRANCE – Chloé Jovenin
JAPAN – Nai Tomita
PARAGUAY – Irene Camacho Azcona
ARGENTINA – Lucy Barreto
CANADA – Sasha Lombardi
CHINA – Ying Fu
CURACAO – Mariana Pietersz
MAURITIUS – Amber Korimdun
MOZAMBIQUE – Keilla Cesária Nhantumbo
NEPAL – Muna Gauchan
POLAND – Agata Chrośniak
THAILAND – Cat Arthitiya
TUNISIA – Haifa Ghedir
VENEZUELA – Yara de los Ángeles de León
PERU, Suheyn Cipriani
USA, Jordan Elizabeth
PHILIPPINES, Maureen Montagne
UKRAINE, Diana Voliakova
As the Top 21 was adjudged, the divas strode onstage wearing sparkling silver dresses while looking absolutely stunning. The judges picked the Top 10 from this round and they were Maureen Montagne representing Philippines, Diana Voliakova representing Ukraine, Chloé Jovenin representing France, Nanami Tomita representing Japan, Jocelyn Mieles Zambrano representing Ecuador, Suheyn Cipriani representing Peru, Jordan Elizabeth representing United States of America, Amy Nurtinie representing Malaysia, Ratu Vashti Annisa representing Indonesia and Irene Camacho Azcona representing Paraguay.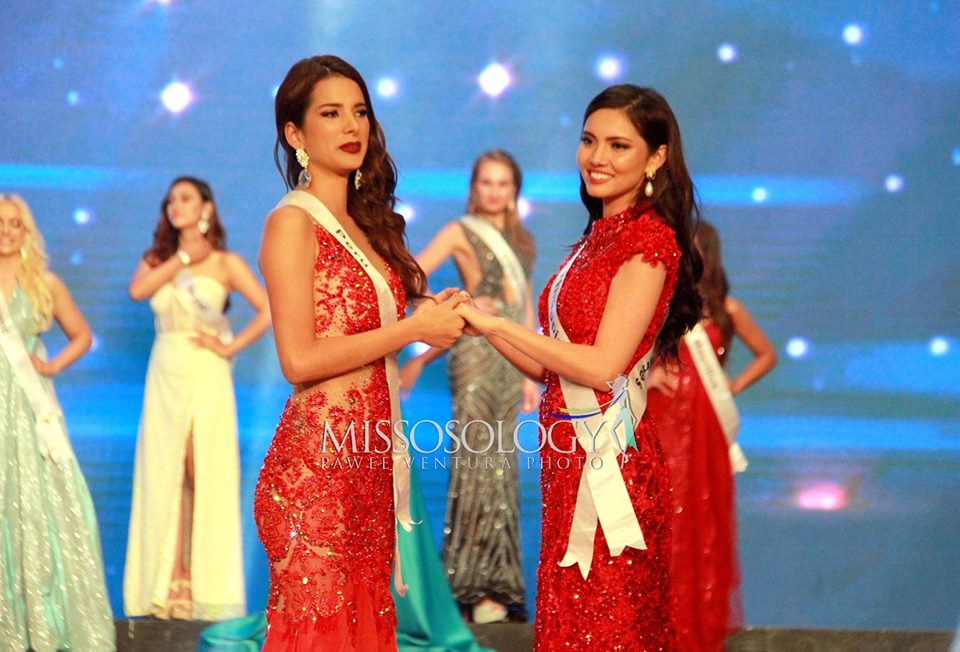 After announcing Top 10, the girls went through a grueling Question and Answer portion after which, the organization announced the Top 5 finalists from Peru, USA, Ukraine, Malaysia and the Philippines. They underwent the final interview round where their confidence and eloquence were tested.
In the same event, the hosts announced the Continental Winners:
Miss Eco Africa – MOZAMBIQUE, Keilla Cesária Nhantumbo
Miss Eco Carribbean – ARUBA, Carolyn Collinda
Miss Eco Europe – DENMARK, Raimonda Gecaite
Miss Eco Asia – KOREA, Jo Ju-hyeon
Miss Eco North America – PUERTO RICO, Ciara Rosendo
Miss Eco Latin America – BRAZIL, Tainá Laydner Fiore
Since all the delegates rendered celestial performances, the pageant touched the heights of success. Suheyn along with winning the crown took over all the duties and advocacies as the reigning queen, which she is expected to fullfill responsibly. Missosology