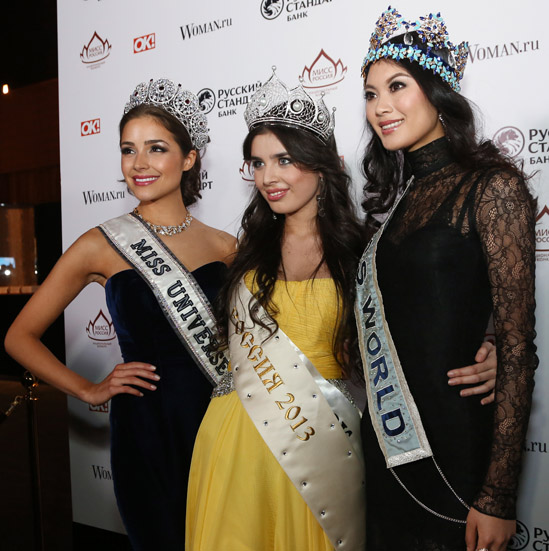 The concept of Big4 – that there are four major international beauty pageants namely Miss Universe, Miss World, Miss International and Miss Earth – inevitably led to the belief that these four pageants are competing with each other. Miss Universe fans would mock Miss World winners and comment on how boring the pageant is. Miss World fans on other hand would derisively point out that Miss Universe lacks substance and its winners are more into self-obsession. Miss Earth is being tagged as cheap while Miss International is being described as an obscure and a fading pageant.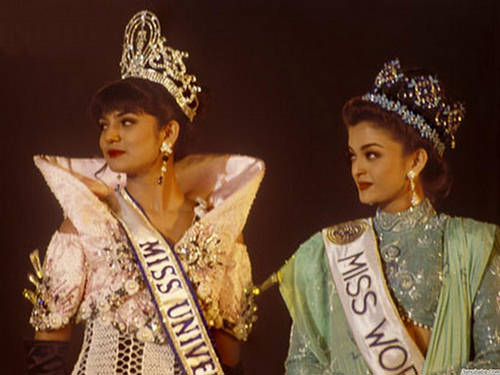 Each year, the winners of Big4 are being compared and there is that impression that there is indeed an intense rivalry among them. The truth is, each Big4 pageant exists for a reason and that perceived rivalry in the mind of the fans is just a figment of their imagination. Miss Universe and Miss World winners crossed paths  in many instances. Miss International and Miss Earth met together when Ecuador won both titles in 2011. Australia boasts as the first ever nation to win two major titles at the same year – in 1972 – when Belinda Green won Miss World and Kerry Ann Wells won Miss Universe. The two however never crossed paths – at least as far as we know.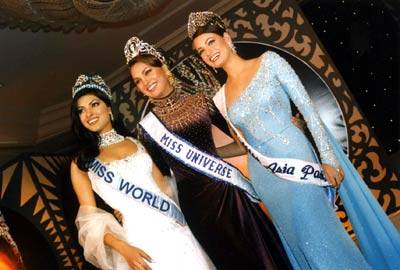 India's victory in 1994 allowed the first ever meet up of a reigning Miss World and a reigning Miss Universe. This is perhaps where the perceived rivalry was rooted. Both Aishwarya Rai and Sushmita Sen were bitter rivals (but of course, they are close friends) even during the Femina days. The double whammy victory of these two unforgettable beauties evenly split the fans and the question as to which beauty is superior had became a constant debate. India's spectacular performance was repeated in 2000 when Lara Dutta and Priyanka Chopra won the Miss Universe and Miss World crowns respectively. The paths of Miss Universe and Miss World once again crossed.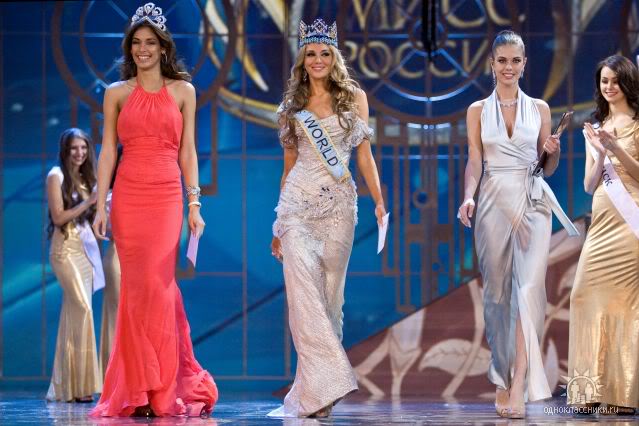 It used to be that the only chance for Big4 winners to cross paths is when a country won more than two crowns. This is the case when a reigning Miss Earth met a reigning Miss International. Ecuador in 2011 can boast having Miss Earth Olga Alava and Miss International Mafer Cornejo and the two were seen wearing their respective crowns during the Ecuadorian national pageant. But armed with a deep pocket, the Miss Russia organization managed to convince MUO and MWO to send their winners to the grand finals of the national pageant. It all began in 2009, when the reigning Miss World was Ksenia Sukhinova. Miss Universe 2008 Dayana Mendoza was invited to the Miss Russia 2009 contest and since Ksenia is to relinquish her national title, their paths crossed. In 2013, it happened again when Olivia Culpo and Wenxia Yu crossed paths in Moscow.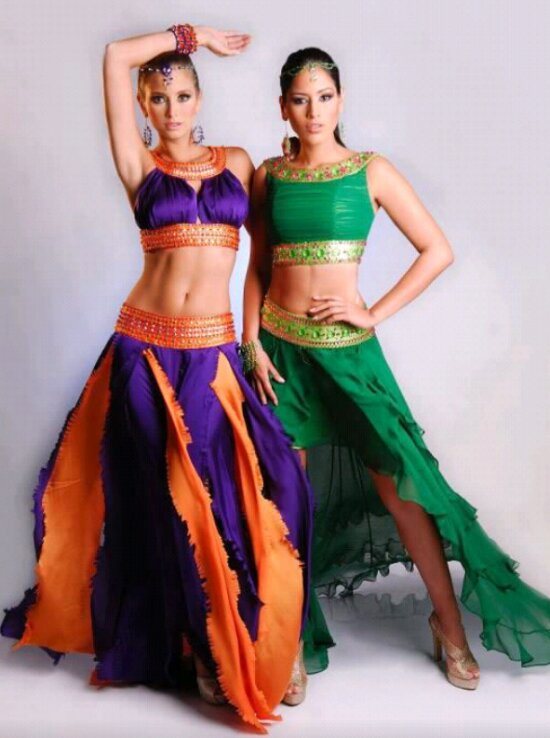 There could be more instances where Big4 winners crossed paths but photographic evidences are a bit rare. Tatana Kucharova and Zuleyka Rivera both attended the Miss Russia pageant in 2006 but there are no photos support any claim that they actually met. They just happen to be in the same event. There was even some rumors that Zhang Zilin met with Riyo in Moscow.
Zuleyka and Tatana during the Miss Russia 2006 pageant
This year, Megan Young is set to meet Ma. Gabriela Isler thanks to the Miss Russia invitation. Both will sit as judges. Megan Young is unlikely to cross paths with Bea Rose Santiago as both came from separate pageants. It is likely though that Ma. Gabriela will meet Alyz Henrich since both are from the Miss Venezuela pageant. The perceived rivalry, if ever there is indeed one, is very civil. Julia Morley met Paula Shugart without a catfight. (Pawee Ventura met Henrique Fontes in Bali with claws down.) But in the world of missosology, there are more than meet the eyes and while there were no catfights, there could be rivalries – a friendly rivalry perhaps.