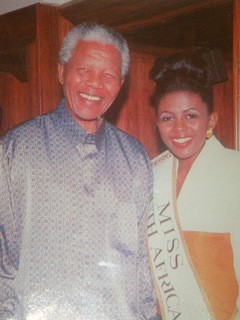 As a strong symbol of peace, humility and racial harmony, Nelson Mandela, affectionately known as Madiba, will leave this world with a legacy that resonates even in the world of pageantry. The 1994 non-racial democratic elections, the first in South Africa, propelled the anti-apartheid leader into the seat of power and he preached compassion instead of retribution. His election has a profound impact on South Africa's standing in the world of pageantry. Because of the apartheid policies, the country was booted out from Miss Universe in 1984, from Miss World in 1977 and from Miss International in 1968. The country was used to be represented by white delegates and even Miss World accommodated a separate black Miss Africa South deemed by many as an assent of the pageant to the racist apartheid policies.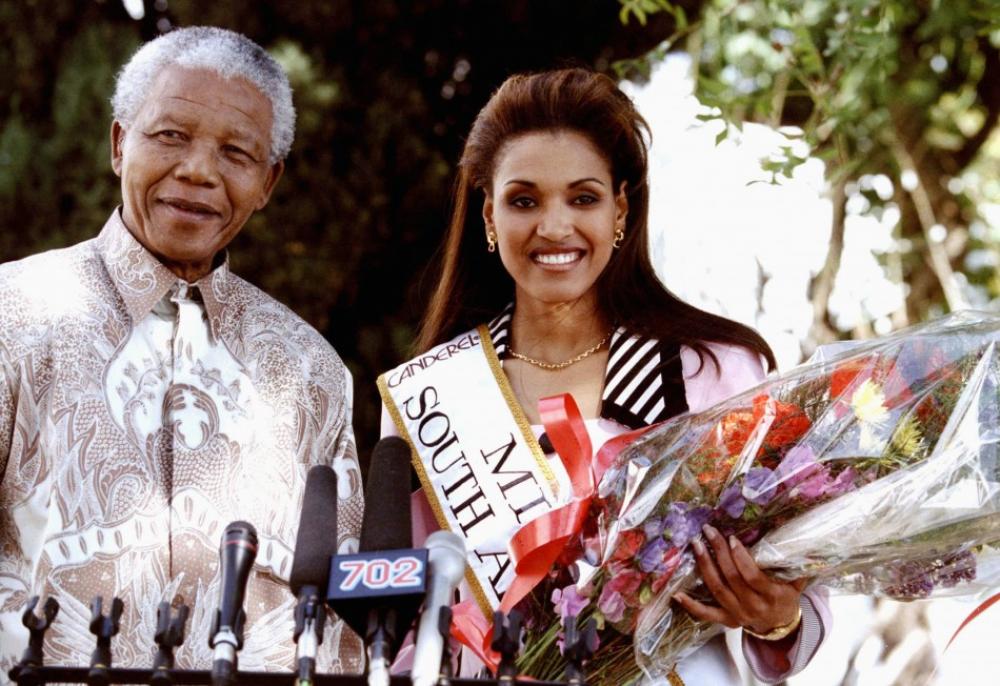 Nelson Mandela with Miss South Africa 1996 Peggy-Sue Khumalo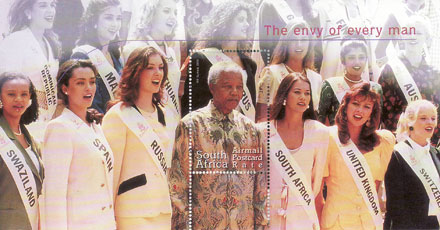 Mandela with the Miss World 1993 candidates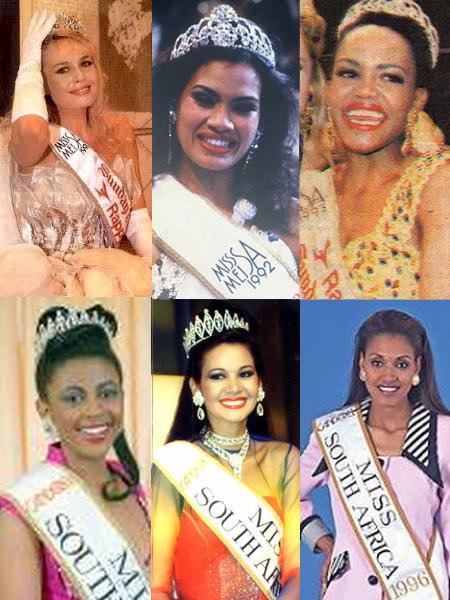 When Mandela became president, the diversity in Miss South Africa flourished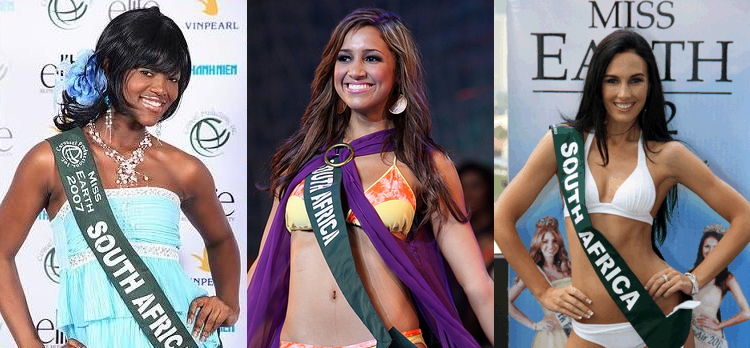 Miss Earth never saw apartheid and is now reaping the benefits of diversity – a legacy of Mandela
Nelson Mandela's campaign for a more just and prosperous South Africa changed the dynamics and demographics of South African pageantry scene. Mandela preached for a Rainbow Nation and the South African pageantry is the best example of it. In South Africa, a beauty queen is not judged by the color of her skin. She is judged by the content of her character. The diversity of the Miss South Africa winners as well as that of Miss Earth South Africa titleholders is a living proof that Mandela's hardship and imprisonment on Robben Island for 27 years paid off.  Under Mandela, South Africa also became an active supporter of pageantry by hosting the Miss World 1993 and 1994 editions. Mandela saw the opportunity to show the world the new South Africa because after all, it is in international pageants where diversity is being celebrated.
Indeed the world owes Mandela a lot and he will be remembered in so many ways. The world of pageantry has a lot to thank to this great man. Perhaps,the least that we, in the pageantry world, can do to honor his legacy is to whole-heartedly live by his vision of a harmonious world and where every one gets the same opportunity no matter what is the color of ones skin.